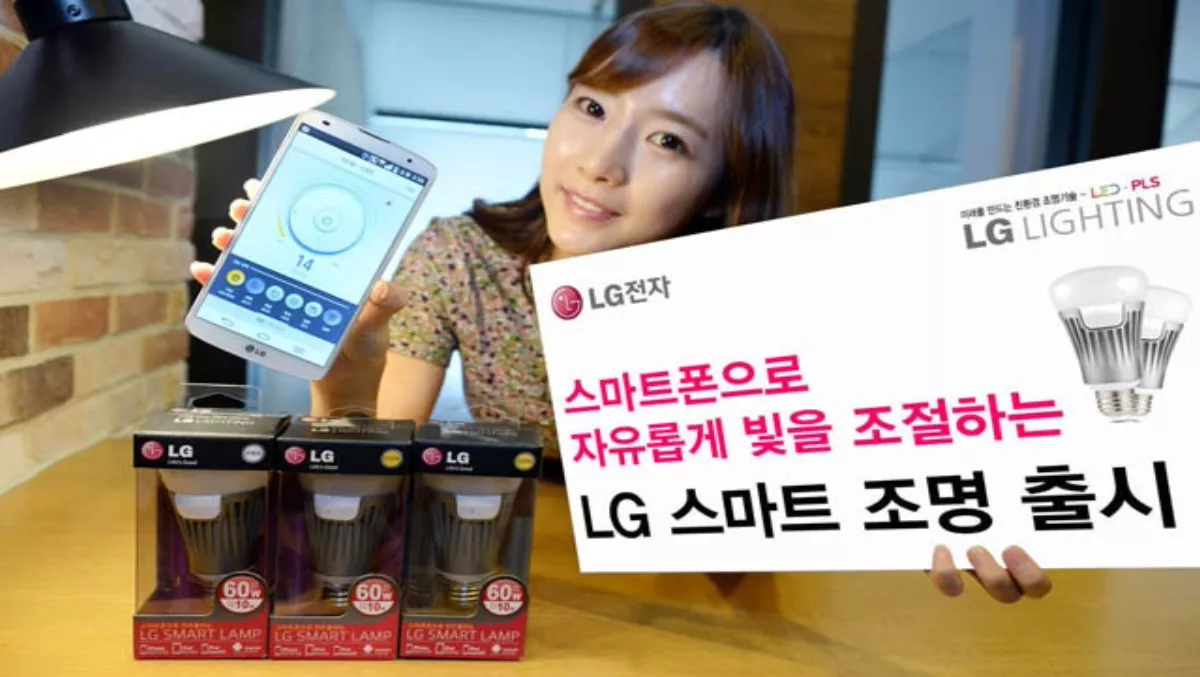 LG's smart light bulb to flash when your phone rings
By David Williams,
Mon 24 Mar 14
FYI, this story is more than a year old
LG is weighing into the domestic lighting space by unveiling the Smart Lamp, its first take on the smart light bulb concept.
According to Engadget, the 10W LED bulb will give Android and iOS users a familiar level of control over illumination, including a light-based alarm clock and a security mode that will give the impression you're at home when you're not.
There are a couple of exceptional tricks in this initial version, as the light connects through both Bluetooth and WiFi which lets it pull off sync-based tricks.
It will flash when you get a phone call, or if you're an Android owner it will pulse to the beat of the music.
The Smart Lamp is more expensive than ordinary LEDs coming in at US$32 in LG's native Korea. There is currently no news as to whether the smart bulb will be available worldwide at this point.
Would you buy a smart bulb? Tell us your thoughts below