Robotic exoskeletons could be key to ensuring athlete safety
Thu, 3rd Aug 2017
FYI, this story is more than a year old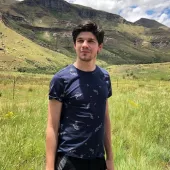 By Jacques-Pierre (JP) Dumas, Reviewer
Panasonic Corporation and Atoun conducted a demonstration experiment of their Power Assist Suit at the 2017 Para Powerlifting Japan Cup.
In the experiment, staff who assisted in placing and removing the plates onto and from the bar wore a Power Assist Suit to demonstrate its ability to help lighten the load.
Confirming the feasibility of using the suit at actual sports competitions.
Para Powerlifting is a bench press competition for athletes with impairments in the lower limbs.
Adjustment of the plates on the bar in accordance with weight classes is carried out by the competition staff.
Plates used in official competitions weigh from 10 to 50 kg each.
Because each athlete has 3 attempts, the staff may end up lifting the plates up off the ground, placing them on the bar, removing them and putting them back down again more than 120 times during the competition.
With that in mind, Panasonic and ATOUN focused on the potential of the Power Assist Suit in reducing the impact on the muscles and hips of the competition staff.
The Power Assist Suit used in this particular demonstration experiment was the Atoun Model A with modifications specifically for powerlifting.
Many transportation companies, distribution centres, and factories where there is frequent lifting of heavy objects are already using this model frequently.
A Para Powerlifting staff member says, "The Power Assist Suit lends power in a very natural way, so I was able to pick up the plates very easily without exerting extra force.
The suit allows the wearer to continue moving naturally while also giving maximum assistance.
Eri Yamamoto-MacDonald, Powerlifting athlete says, "As athletes, we are able to concentrate on powerlifting thanks to the support from the staff.
"Because the Power Assist Suit helps lighten the load, we have that much more security and peace of mind to concentrate on the sport."
Panasonic promises it will continue to realise a more enjoyable sporting environment for athletes, staff, and the audience.
You can watch the suit in action here:​