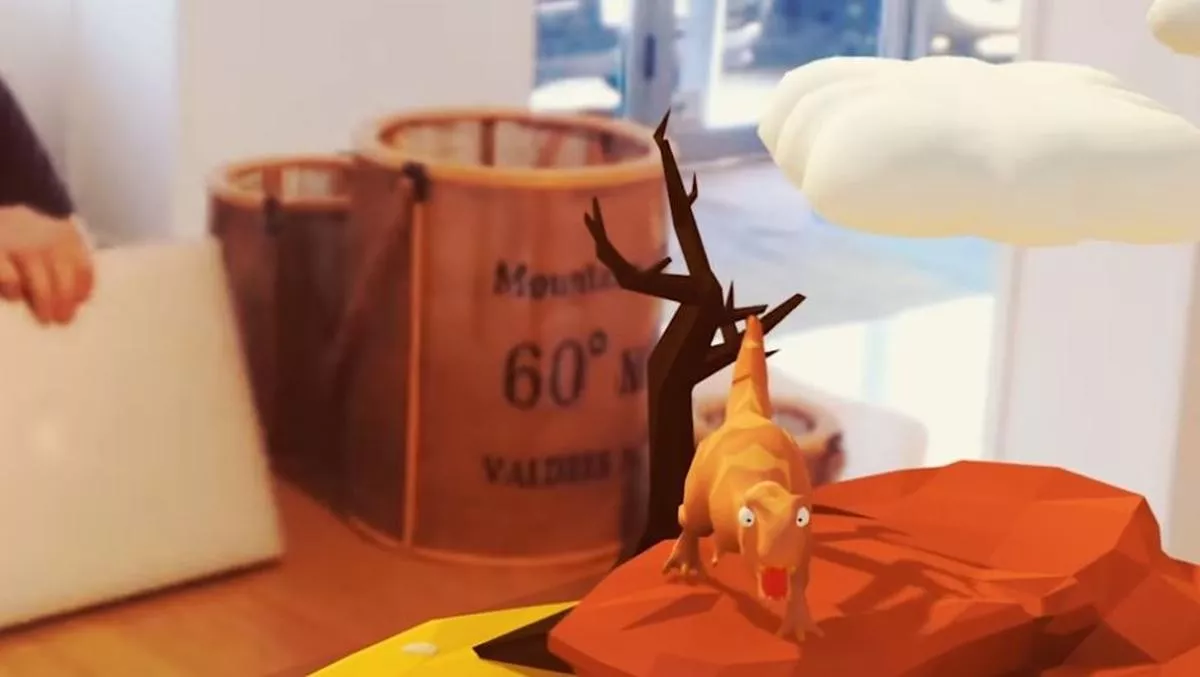 Lightweave aims to create VR/AR for the masses
FYI, this story is more than a year old
The crowd waits in anticipation as you make your way to the basketball court's free-throw line.
With the championship play-offs riding on this shot, you steady yourself, shoot and score!
The crowd goes wild and the cheers continue, even as you take off the VR headset and find yourself back in the crowded sports shop you were shopping at minutes earlier. These pop-up VR/AR stalls are becoming the norm according to Lightweave, an Australian-based experiential agency who has been finding success in this area.
With the goal of making highly immersive VR/AR experiences accessible for anyone and everyone, Lightweave has been working with the likes of shopping malls, key sporting organisations such as the Brisbane Heat, and events like the Brisbane Festival to bring these mass consumer engagement Augmented Reality experiences to the masses to enjoy.
Offering licensable experiences via customisable templates, Lightweave has been developing straight to market solutions for consumer engagement.
The Lightweave team takes advantage of the wide variety of features, such as the automatic sprite animations, advanced physics and collision detection found within the Unity Engine.
These features enabled Michael McClenaghan, Technical Director at Lightweave, and his team to rapidly build prototypes from scratch, with special videos, effects and shaders included.
McClenaghan says, "Nearly everything we wanted to do could be found on the Unity engine.
"We create most of our assets in-house, and having Unity's functionality and flexibility was especially helpful when we had to build completely new content." Furthermore, Unity's Asset Store, where developers are able to purchase ready-made content from their fellow developers, also aided the Lightweave team.
The team are producing new content to be added to their VR/AR catalogue, which currently has over 30 different experiences, they have also been constantly developing new ways and hardware to help bring the VR/AR experience beyond just the headset. Lightweave is an Australian-based experiential agency, specialising in virtual and augmented reality (VR & AR), game engines and technologies and interactive activations.
Lightweave has a catalogue of premium licensable virtual and augmented reality content, that provides quick release customizable consumer engagement content.
Related stories
Top stories