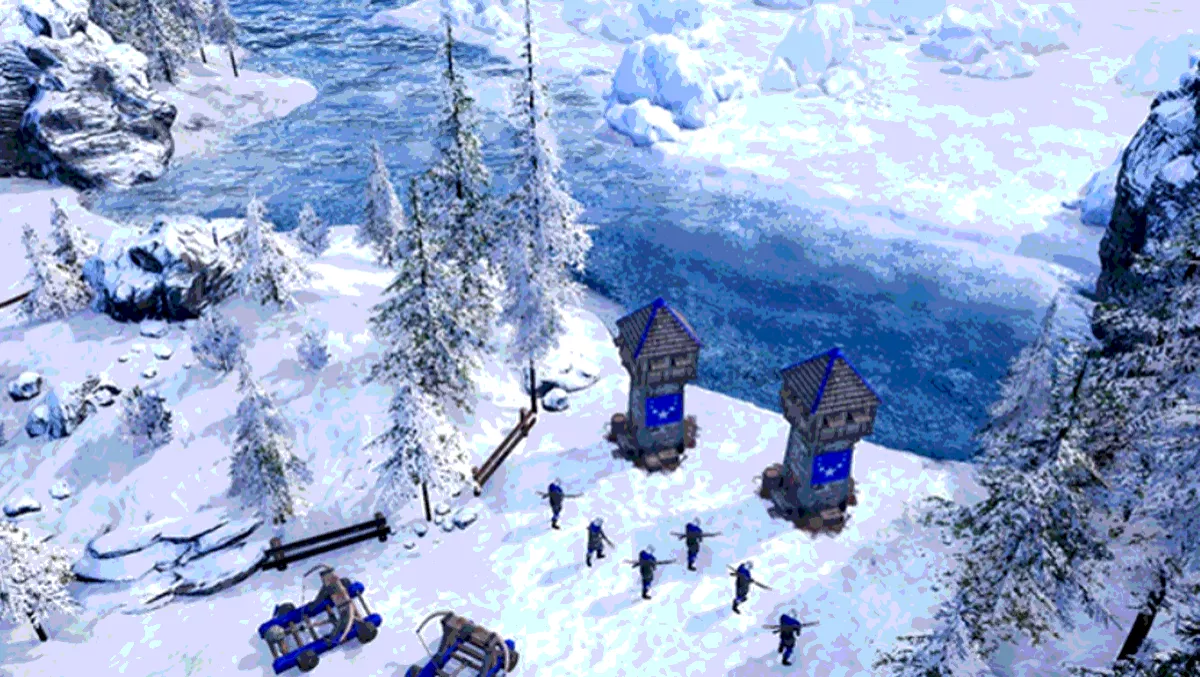 Live out your Game of Thrones fantasies in Bannermen
By Jacques-Pierre (JP) Dumas,
Wed 27 Sep 2017
FYI, this story is more than a year old
Indie developer Pathos Interactive announced that its Kickstarter to crowdfund development for an innovative new real-time strategy title, Bannermen, is now live with the initial funding goal of $45,000.
Featuring dynamic environments, a single player campaign and several multiplayer modes, Bannermen offers a fresh take on the RTS genre with features never before seen in a real-time strategy game.
The main tasks consist of base building, resource management and battling enemy armies with maps and missions that vary both in length and shape.
Players will be able to interact with the environments to create interesting combat sequences and greater strategic depth.
Alexander Andersson, Pathos Interactive developer says, "We're very excited to launch the Kickstarter for Bannermen and eager to realise our dream of giving the classic RTS genre a new spin.
"We are huge fans of these types of games and have received a lot of interest in our concept of making an RTS with modern technology and innovative gameplay, yet one that still delivers that nostalgic feel that core fans love".
Bannermen takes place in a semi-fantasy medieval world brutally damaged by decades of war, starvation and natural disasters where players take on the role of a fallen lord trying to recapture his kingdom's former glory, finding and rallying bannermen to battle against a host of tribes to once again establish the dominance of his house.
Sound familiar?
The world of Bannermen sounds strikingly similar to that of the one described in a Song of Ice and Fire.
By utilizing the dynamic environments, a feature unique to the RTS genre, players can apparently leverage natural phenomena such as lightning strikes to burn forests or electrocute armies, take advantage of blizzards that freeze ponds and lakes to create new paths and much more.
Nature powers can be controlled by building temples on religious spots on the map, allowing players to gain access to different nature powers depending on which religious spots they control.
With a fully story driven campaign, each mission contains varied gameplay and objectives designed to push the story forward, while all characters that players meet on their journey are voiced and events through the campaign often have special soundtracks to add to the drama.
Pathos Interactive is a young game studio created out of a passion for game developing and RTS games.
The studio is part of Sweden Game Arena, a world-leading game incubator that has laid the foundation for many successful titles, like Battlerite, Goat Simulator and Magicka.
You can watch the Bannermen trailer here: