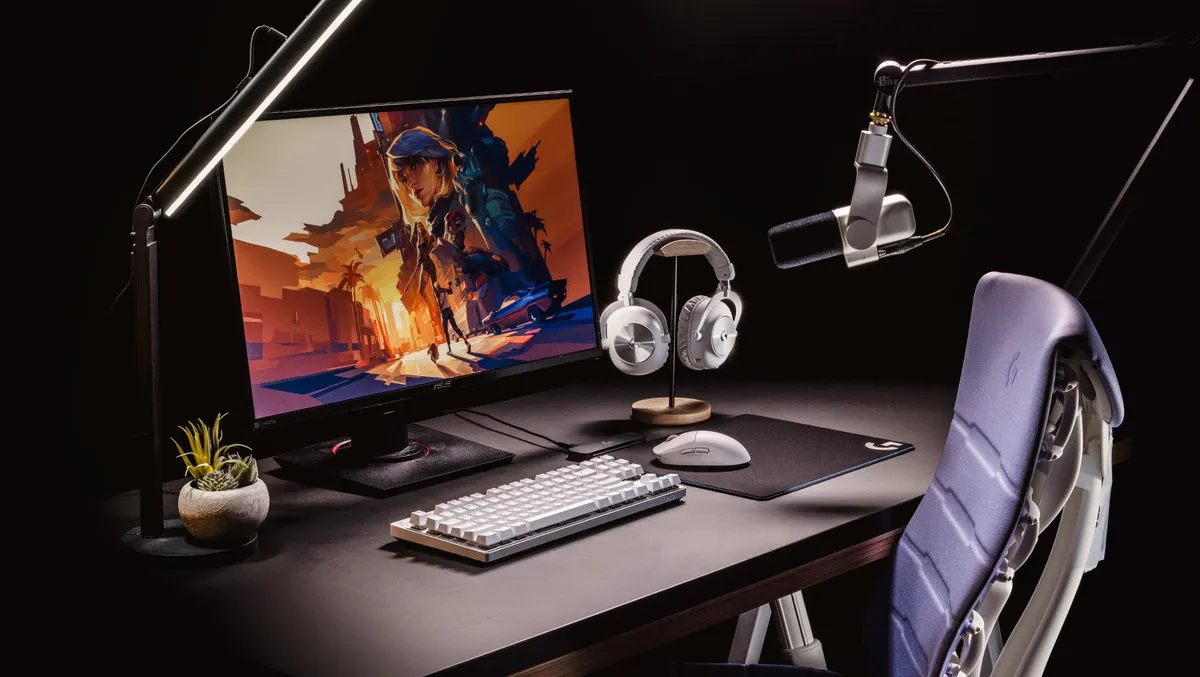 Logitech G launches new eSports gear developed with athletes
Tue, 10th Oct 2023
By Tom Raynel, Managing Editor
Logitech G is elevating eSports performance to new heights with the launch of its latest products, the Logitech GPROX TKL LIGHTSPEED Gaming Keyboard and Logitech GPROX SUPERLIGHT 2 Gaming Mouse. Announced in Sydney, Australia, on 5th September 2023, this pioneering technology will give the world's elite eSports athletes the edge they need to excel.
The innovative technology company has worked closely with hundreds of the world's most accomplished professional eSports athletes over the past three years to develop this exceptional new line of PRO Series gear. Alongside the Logitech GPROX 2 LIGHTSPEED Gaming Headset that was launched earlier this year, these cutting-edge devices complete the PRO Series line and deliver unrivalled PC performance across their mice, keyboards, and headsets.
Brent Barry, Head of eSports and PRO Series at Logitech G, stated, "The exciting new PRO Series portfolio represents a pure and uncompromised product collection, designed for maximum performance of elite eSports professionals and the most competitive gamers playing at the peak of potential. These products exemplify our commitment to pushing the limits of performance, speed, and reliability." Barry further hailed their collaboration with professional eSports athletes as instrumental in ensuring the products' unrivalled performance, quality, and cutting-edge innovation.
eSports athletes have praised the new range, emphasising the importance of the 'feel' of the gaming devices. Counter-Strike player for NAVI, Oleksandr 's1mple' Kostyliev, expressed his appreciation for the Superlight 2 mouse, stating, "The Superlight 2 feels weightless and I don't have to think about it. The Superlight 2 is like the first Superlight but better. And with its compact design and trusted lightspeed wireless technologies, the ProX TKL is perfect if you want a clean setup."
The Logitech GPROX SUPERLIGHT 2 Gaming Mouse benefits from advanced technologies such as its LIGHTFORCE Hybrid Switches, a revolutionary hybrid optical-mechanical switch technology, and the brand new HERO 2 Sensor, which delivers impressive tracking at over 500 inches per second. Feedback from professional gamers has been instrumental in maintaining the award-winning shape and geometry of the original PRO Superlight, with the new version weighing in at only 60 grams. This featherweight contender also offers a powerful 95-hour batter life, alongside numerous other standout features.
The Logitech GPROX TKL Wireless Gaming Keyboard, designed for and with professionals for optimum competitive play, features programmable keys, RGB lighting with LIGHTSYNC and more. Its tenkeyless form offers extra room for mouse movement, providing a competitive advantage for players. Convenient and portable, the keyboard comes with its own carry case.
In the new PRO Series products, DPI, sensitivity, report rate, surface, game settings are all interconnected, and with G HUB updates and Onboard Memory Management software (OMM) players have complete control and configuration capabilities. Furthermore, the design extends beyond gaming performance to include sustainability efforts. The Pro Series contains certified post-consumer recycled plastic, minimizes wastage with paper packaging from FSC-certified forests, and is certified carbon neutral. These intentional steps represent Logitech's commitment towards a more equitable and climate-positive world.
The Logitech GPROX TKL LIGHTSPEED Gaming Keyboard, Logitech GPROX SUPERLIGHT 2 Gaming Mouse, and PROX 2 LIGHTSPEED Wireless Gaming Headset are now available in pink, black, and white colour options.