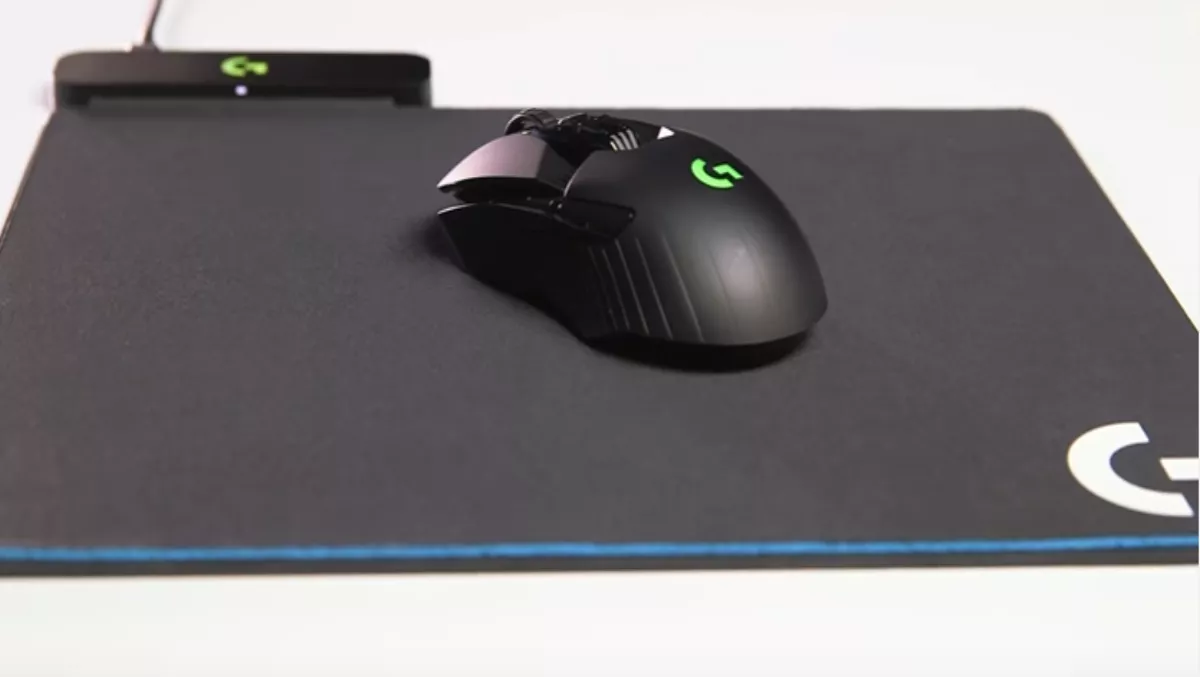 Logitech G Powerplay system ensures your mouse never loses charge
By Jacques-Pierre (JP) Dumas,
Wed 21 Jun 2017
FYI, this story is more than a year old
The Logitech G Powerplay system is a wireless charging system integrated into a mouse pad that ensures a continuous stream of power to your mouse.
Logitech spent four years developing the Powerplay system and integrating it into a mouse pad.
It is the world's first 'true' wireless charging device for mice.
Unlike previous charging devices where the mouse would have to sit idle, Powerplay allows for full use of the mouse while offering a continuous charge.
The introduction of this device eliminates the possibility of wireless mice losing charge midway through any given task, this is especially revolutionary for gamers.
The device will likely be implemented within the eSports scene, where losing power to the mouse for just a few seconds can often cost players an entire match.
Ujesh Desai, Logitech, VP says that, "We've pioneered development in wireless gaming, and our new Powerplay wireless technology continue this commitment to wireless superiority.
"With Powerplay and our new G903 and G703 mice, you'll get unbeatable precision, lag-free performance and infinite power, which gives gamers the highest-quality experience."
The device promises an 'uncompromised and untethered solution' to the common issues that plague wireless mice.
Both cloth and hard mouse pad surfaces are also included with the device and can be swapped around depending on which the user prefers.
In conjunction with the new charging system Logitech also announced 2 new gaming mice, the G903 and G703.
These mice promise to take full advantage of the Powerplay system.
Overview of the Powerplay system:
Uninterrupted wireless charging.
Full mouse functionality while charging.
Built in wireless adapter that insures fast and responsive mouse speeds.
Both cloth and hard mouse pad surfaces are included
Both new Logitec mice come with Powerpad compatibility built in.
The price tag for the device is yet to be announced, with the release set for August 2017.