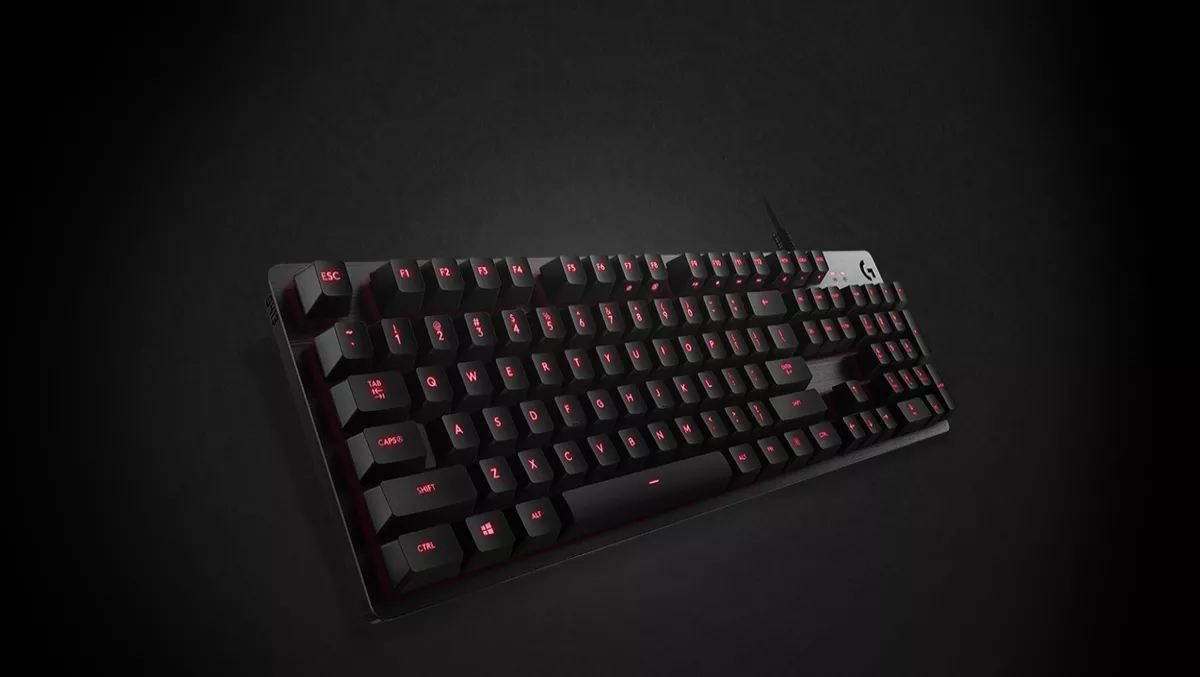 Logitech's simple approach to beautiful peripherals
FYI, this story is more than a year old
Gaming hardware has always been bright, over-the-top, and generally quite gaudy. Logitech is breaking the mould however, and are fighting the ridiculous with beautiful simplicity.
Logitech is not only showing how silly some other brands look when it comes to peripherals, but they've also shown an improvement in their own house. The Logitech G910 Orion Spark was one of the loudest peripherals to hit the market just a few years ago, with multi-coloured backlit keys and a palm rest.
Since then, Logitech has embraced simplicity and elegance with keyboards like the G413, and the G610 which look like plain old keyboards - which isn't a bad thing. The G413 is actually their thinnest and most sophisticated keyboard yet.
Will Carey, Logitech G design director spoke with TechRadar.
"We're noticing here is a breed of gamer who is getting to the point in their life where they do want something else than some of the more expressive designs," he says.
"Call them what you will and there's always a place for that, but you also need to cater to people who are over 40-years-old and have a different set of expectations and needs.
"They're not gaming every day and want something that fits into their lives.
This doesn't mean Logitech is moving away from providing for young gamers, but rather that they are becoming more inclusive as a whole.
Accoridng to TechRadar, Carey and his team also hear from gamers who want a higher level of sophistication compared to what was the industry standard four years ago. The changing tastes of gamers, he explains, has risen along with the quality bar for everything else consumers buy.
"If you look at people's reference point from the cars, the clothes, the consumer electronics they buy, you can't deny the quality bar is rising and they want specific things,' Carey says.
"And, that's what you are seeing being brought into some of our products.
Logitech G's more specific focus on design is still a relatively new concept for the company. Just four years ago, design was done outside of the company until Bracken Darrell became the new CEO of Logitech and ushered in a new design-first mentality and approach to business.
"It's really important to have an amazing engineering team and technical talent, but it's really about humanizing that experience and making it relevant to people's everyday needs," Carey says.
"Augmentation of human control is really what we're in the business of, and extending your capabilities to control digital worlds beyond what we know today.