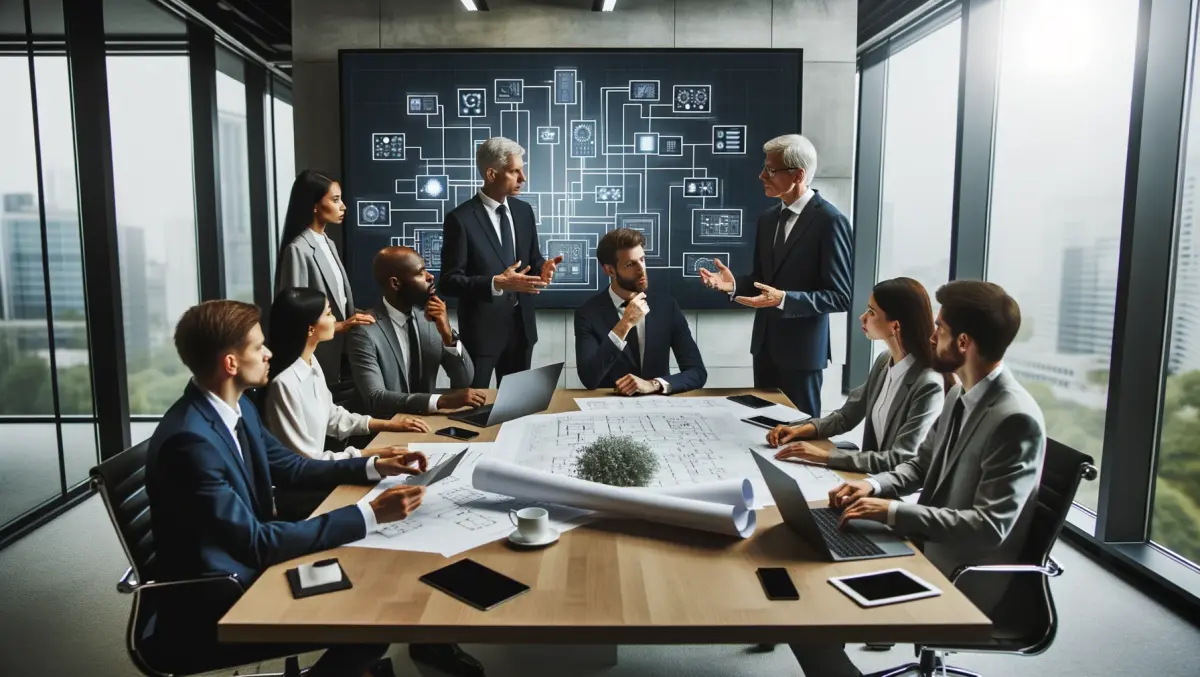 Looking back at the EB Expo 2012
FYI, this story is more than a year old
For three days last week, Sydney's Olympic Showground played host to Australasias biggest gaming event ever, the EB Expo 2012 (October 5-7).
Game Console's Darren Price was there to check out the action.
Last year 14,000 people attended the first EB Expo on the Gold Coast. In shifting the show to Sydney, EB Games set out to top their previous success. And they did. Over 30,000 games fan attended the expo over the three days.
It was an early start for me as a last minute email invited me to observe a certain Spartan as he emerged from cryosleep. A handful of games journos were gathered in the main arena as the lid opened on a solitary, mist-shrouded cryotube and a familiar figure clad in his trademark Mjolnir amour emerged.
After posing for a few photos, the star of the upcoming Halo 4, moved outside to greet the screaming crown. The EB Expo 2012 was open for business.
After an incredible opening ceremony celebrating 15 years of EB Games and featuring a special video games "though the years" montage on huge video screens, dancing girls and guys, a freestyle motocross display and a real-life Altair doing a leap of faith it was time to move into the main show area.
The level of effort the major game publishers and hardware manufactures had made just shows how important the Australasian region is to them, with all the major players present.
Sony's PlayStation Booth was alive with the sounds on multiple PlayStation Move setups and Vita handhelds, all available to play.
One section, made to look like a lounge, showed off the upcoming PS3 augmented reality Wonderbook: Book of Spells. Whilst in another area fans queued up for a go on the upcoming God of War: Ascension.
Microsoft was on hand, showing off a range of Kinect titles. But the star of their show was Halo 4, which patent fans could get a go on, if they were prepared to queue up for the best part of an hour.
At the other end of the show floor, dominating an entire corner of the hall with a huge white and blue construct was Nintendoland. Again, a huge queue. But patent fans were rewarded with the opportunity to be one of the first to play on Nintendo's Wii U.
The hardware wasn't just limited to consoles with the likes of Asus, Logitech, Plantronics, Razor and Turtle Beach showing of their wares. It was great to see a such a PC presence at the show.
Throughout the expo there were live shows featuring upcoming games in the main arena. At the EB Live sessions attendees were able to watch the developers demonstrate their games with live demo code. There were exclusive first looks at new sequences of games such as Tomb Raider, Far Cry 3, Assassin's Creed III and, of course Halo 4.
As well as the EB Live sessions showcasing upcoming games, on the show floor there was an astounding amount of game available to play, some of which will not be available in stores for months!
Activision had a huge booth for their Call of Duty: Black Ops 2 accommodating their hand-on sessions. The huge armoured mech bursting out from a faux concrete wall all but confirmed the rumoured future setting of the game. There was a massive queue to have an advance go on the game, but no doubt worth it if you are a dedicated CoD fan.
Namco Bandai Partners had playable demos of the incredible-looking Hitman: Ascension as well as some early Tomb Raider code for fans to try out. Tomb Raider is looking fantastic and likely to be a return to form for Ms. Croft when the game comes out in March next year.
Over at 2K gamers were able to try out a few levels of the brilliant XCOM: Enemy Unknown, Borderlands 2 and the astoundingly realistic NBA2K2013 basketball sim. Loads of demo units made 2K easily the most accessible booth of a bit of hands-on gameplay.
At the EA Games booth Medal of Honor Warfighter was the big game on show with previews of both single and multiplayer modes available to play. EA also had playable demos of Crysis 3 and Need for Speed Most Wanted. Demo pods with all the latest Sims and EA Sports titles were also available for fans to have a go on.
Whilst all the vedors pulled out all the stops to put on a great show for their fans, it was the Ubisoft area that dominated the main show floor. The centrepiece of their display was a huge and very popular Just Dance 4 setup with professional dancers sowing up all the wannabes.
The folks from Ubisoft were also running playable Far Cry 3 code from Gamescom allowing gamers to get a feel for the open world gameplay. Also, of course, Assassin's Creed III demos were available to play. Again, very popular with long queues.
In a separate pavilion was the Homegrown Gaming area. The area featured a host of local gaming talent touting their wares as well as some Aussie education establishments seeking to inspire the developers of tomorrow. The area also hosted a huge LAN tournament for the hardcore.
This year the expo hosted the first annual EBX Awards, with attendees and members of the press voting on their favourites. The awards were presented during the shows closing ceremony. The winner of the 2012 EBX Awards were:
*Most Anticipated: Halo 4
*Best Non-Game Booth: Parrot AR Drone 2.0
*Best Game Publisher Booth: Warner Bros. Games
*Best EB Live Presentations: Ubisoft
*Game of Show (Media Selection): Injustice Gods Among Us
*Game of Show (Public Selection): Assassins Creed 3 was also the inaugural
All in all it was an incredible three days; and I know that both the EB Games' and vendor's staff put in a tremendous amount of effort to put on a show without equal.
If you didn't get to make it this year, no worries, as the EB Expo will be back next year, no doubt bigger and better, and once more at Sydney Olympic Park running from 4th-6th October, 2013.
Related stories
Top stories