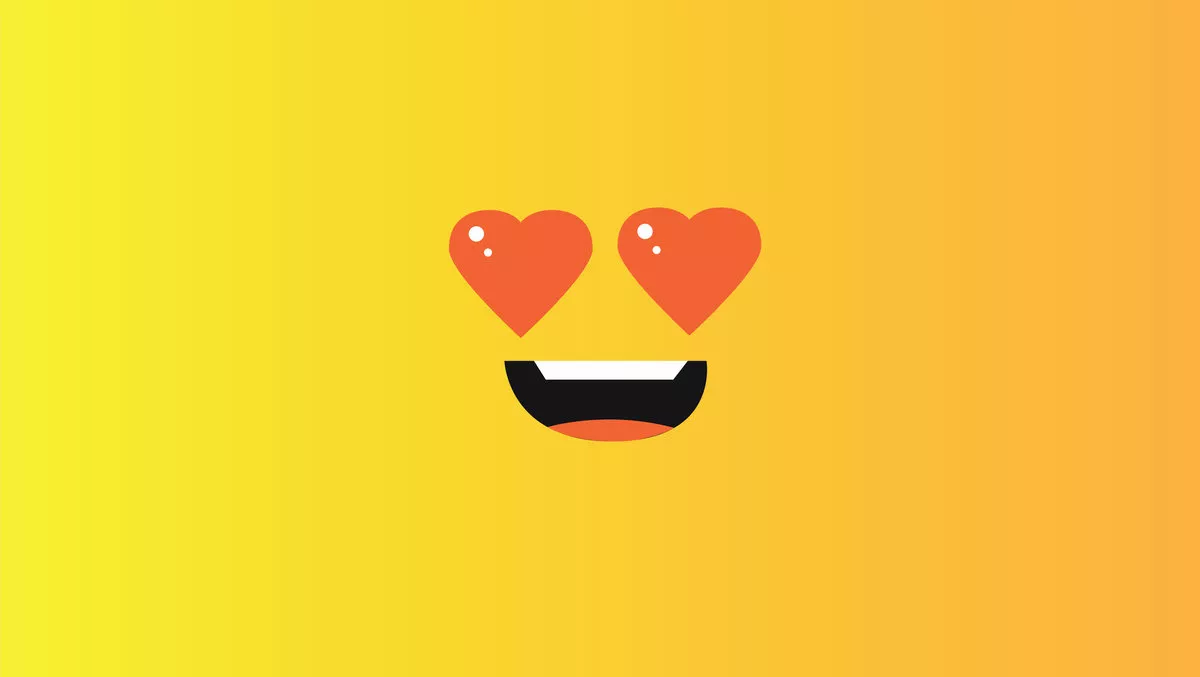 Looking for love? Facebook gets in on the dating game
Mon, 9th Sep 2019
FYI, this story is more than a year old
It wasn't so long ago that you'd be sneered at if you happened to tell anyone that you were taking the dating game online – but attitudes have changed, and now even Facebook is getting in on the action.
Now available in 20 countries (excluding New Zealand and Australia), Facebook Dating wants to become matchmaker. With the success of sites like Tinder, it's no surprise that Facebook is trying its luck, even though it seems like it might run counterintuitive to Facebook's claims that it respects privacy. But we'll get to that.
But before we get too analytical, what exactly is Facebook Dating? For starters, Facebook is trying to downplay the whole idea of Tinder-like swipes, and instead it's promoting the idea of creating 'meaningful relationships through things people have in common, like interests and groups.
Facebook says it's about finding love through who what you like – or at least that's according to Facebook Dating product manager Nathan Sharp.
Of course, what use would any dating app be if you couldn't stalk a potential love interest. Those who use Facebook Dating can integrate their Instagram posts directly into their dating profile.
People can also add Instagram followers to their 'Secret Crush' lists as well as to their Facebook friends.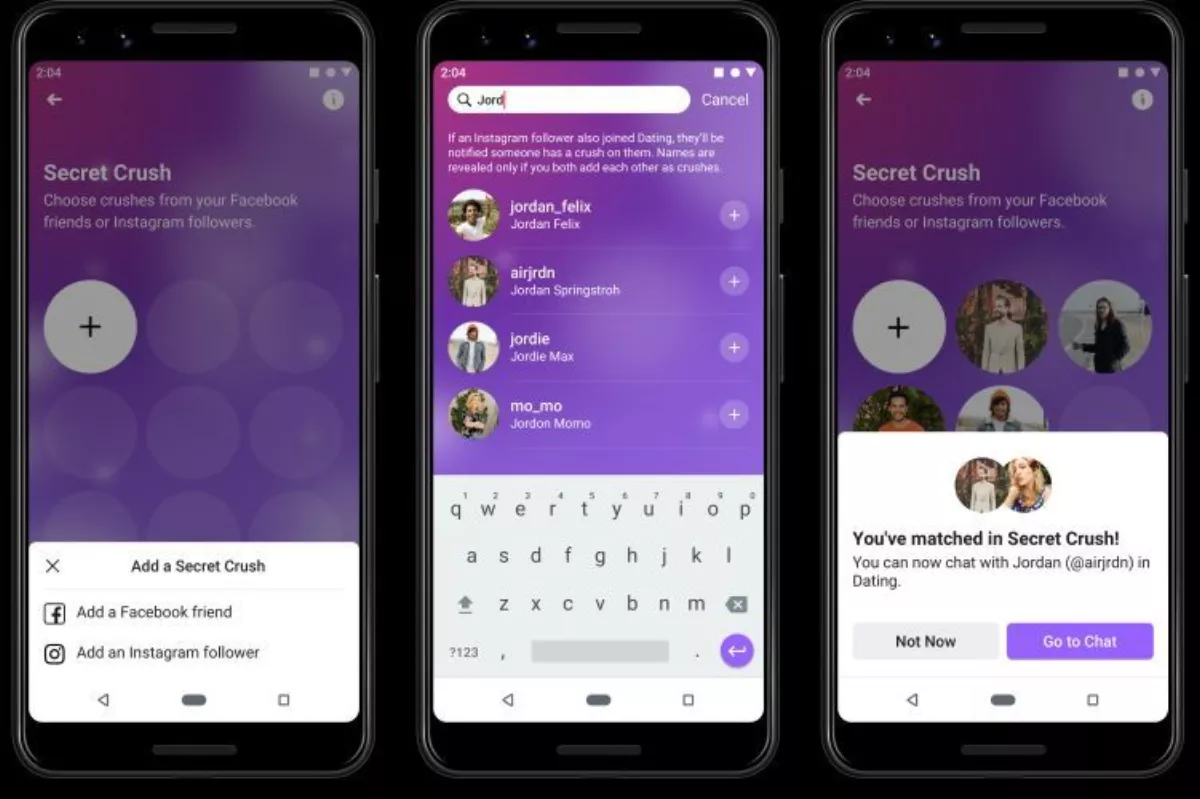 And if that's not stalkerish enough, Facebook will soon add functionality to add Facebook and Instagram stories to the Facebook Dating profile.
Keep in mind that a Facebook profile and a Facebook Dating profile are separate, but they are connected to the same Facebook account.
"Dating isn't about swiping or having to wait for someone to like you to get a first chance at reaching out," says Sharp.
"If you are interested in someone, you can comment directly on their profile or tap on the Like button to let them know. If you aren't interested, you can pass on them. Facebook Dating allows you to match with friends of friends and/or people not in your friend circle. Facebook Dating won't match you with friends, unless you choose to use Secret Crush and you both add each other to your list.
And if you're worried that your dating quest may be shared with all your Facebook friends, not to worry.
"All of your Dating activity will stay in Facebook Dating. It won't be shared to the rest of Facebook," says Sharp.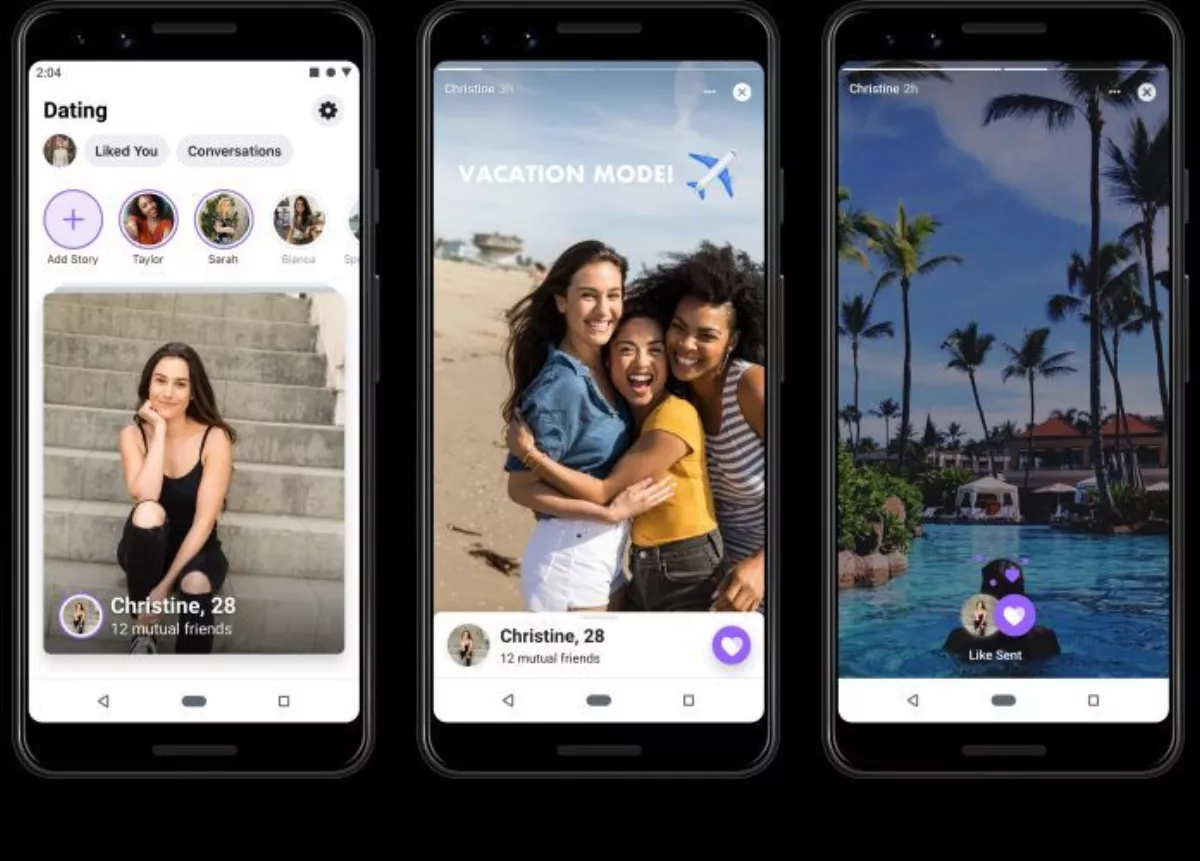 Those on the hunt have plenty of options to stalk, but what is Facebook doing to keep people secure?
"Safety, security and privacy are at the forefront of this product," says Sharp.
He says there are options to block and report people; to stop people from sending photos, links, payments or videos in messages; and by providing easy access to safety tips.
There is even an option to share details of a date with trusted friends for added peace of mind.
Facebook Dating is available in Argentina, Bolivia, Brazil, Canada, Chile, Colombia, Ecuador, Guyana, Laos, Malaysia, Mexico, Paraguay, Peru, the Philippines, Singapore, Suriname, Thailand, the United States, Uruguay, and Vietnam. It will launch in Europe by early 2020.
Facebook Dating is opt-in and you must be 18 or older to use it.