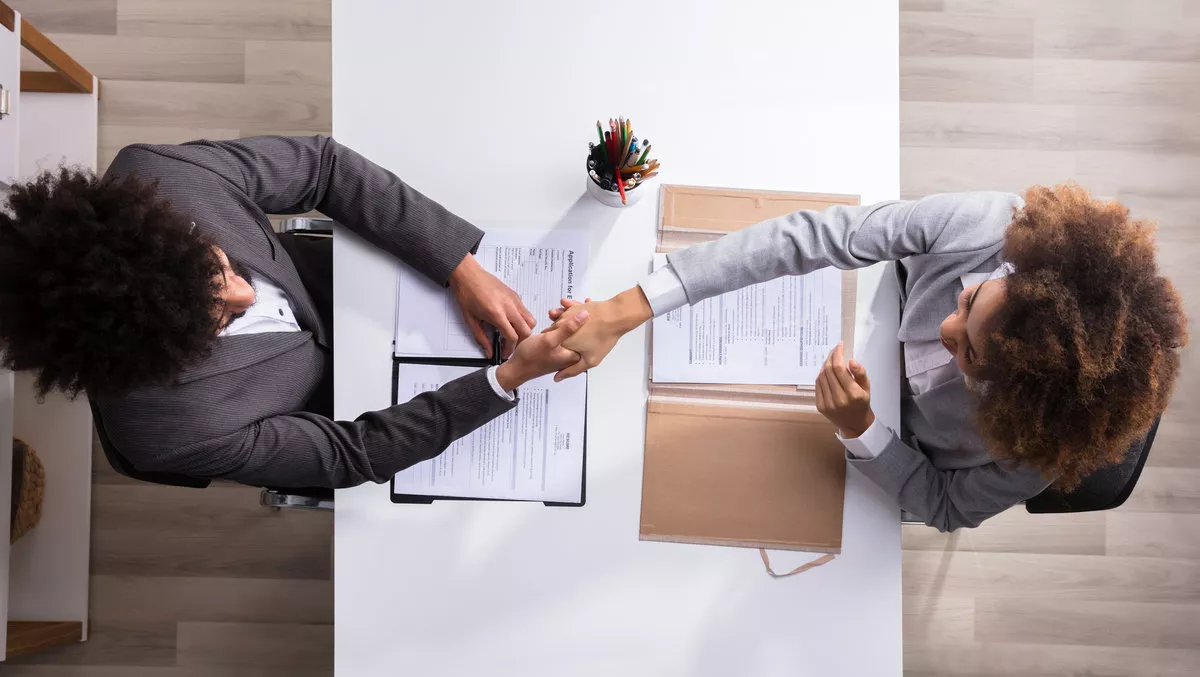 Looking to land your dream job? Build your soft skills, says Hays
FYI, this story is more than a year old
The key to landing the job you love could be in developing your soft skills, according to the 2019/20 Hays Salary Guide.
Just over half of the employers surveyed (53%) rate technical skills as having the highest impact in job searches, however almost one third (32%) of employers say soft skills have the highest impact on the effectiveness of their organisation.
According to Hays this means soft skills could be the differentiator between landing or losing the job you're competing for.
More than two thirds (67%) of those who intend to add permanent staff to their organisation this financial year want candidates with problem solving skills, the survey found. Another 60% want strong communication skills and 51% want critical thinking skills.
Hays New Zealand managing director Adam Shapley says, "Technical skills aren't all it takes to get a new job."
Shapley says, "While technical capabilities ensure you can do a job, it's soft skills that allow someone to share and discuss ideas, forge effective relationships with stakeholders, work with others to solve problems and accurately look at information to come to the best conclusion."
"It's these soft skills that allow someone to function well in a workplace. They distinguish candidates who otherwise possess similar technical skills and so play a vital role in your job search and subsequent career progression," he says.
According to Hays, there are some simple ways anyone can showcase their soft skills to potential employers prior to and during the hiring process.
In your current role, begin to gather proof, Hays writes in the Salary Guide. This includes taking opportunities to demonstrate soft skills so you can gain quantifiable examples to add to your CV and share in an interview.
Futhermore, according to Hays, it's good for everyone to understand their unique selling proposition (USP) positions in the candidate market based on personal strengths, skills, experience and value.
Often candidates focus their USP on their technical skills, however it is also good to gather soft skill strengths to show hiring managers the full value you could provide as an employee.
In the modern era, it can be useful to consider yourself as a brand, according to Hays. This includes your collective professional online activity, such as the blogs you write, your status updates, the people and organisations you follow and the content you like.
Many hiring managers research potential employees online, so this can be a chance to showcase soft as well as technical skills. For example, social media can be used to demonstrate exceptional written communication skills and ask others for LinkedIn endorsements for your soft skills, Hays says.
When in an interview, build rapport with your interviewer, be aware of your body language and answer questions with confidence and clarity to demonstrate your communication skills. After the interview, respond quickly to emails and phone calls from your interviewer and be forthcoming in opening the lines of communication yourself, such as by reaching out via your recruiter to thank the hiring manager for their time and to reiterate your interest in the position, Hays says.
The FY 2019/20 Hays Salary Guide is based on a survey of close to 900 employers in New Zealand, representing over 259,000 employees, in addition to a survey of over 250 New Zealanders.
Related stories
Top stories