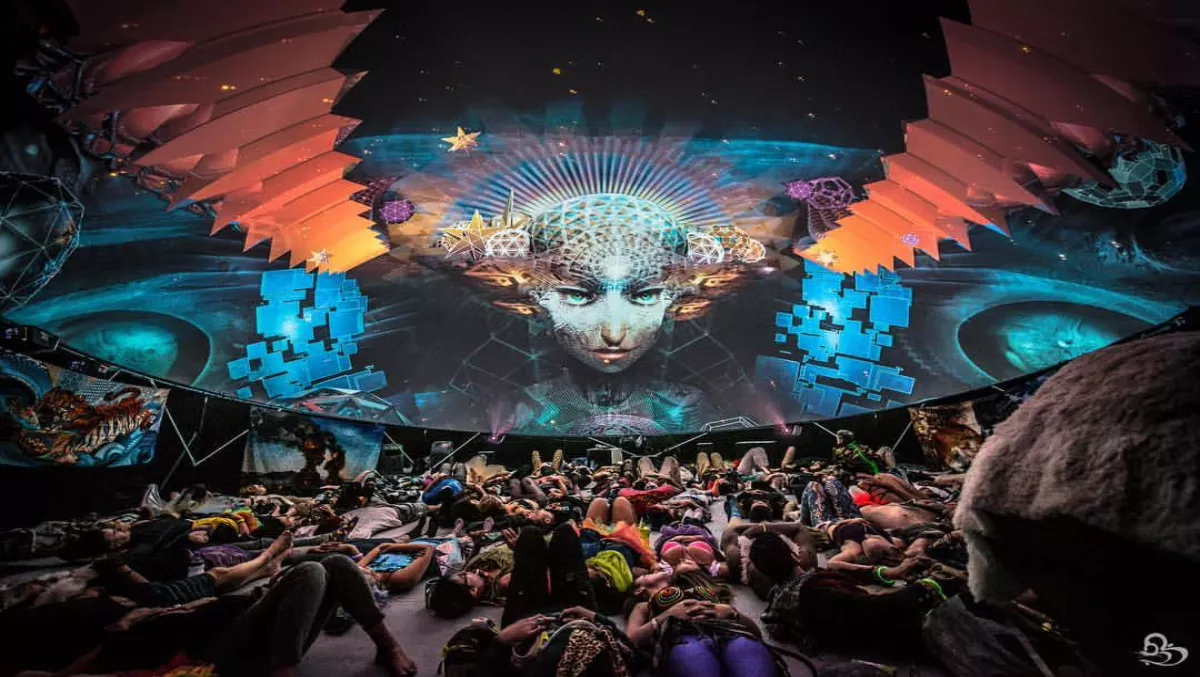 Magnify VR expo brings a taste of the future to Auckland
By Alex Crossan,
Wed 26 Apr 2017
FYI, this story is more than a year old
If you're a virtual reality hobbyist or just plain curious about the futuristic technology that is so casually surrounding us these days, the place to be on the 7th of May is at the Magnify Expo. A full day of virtual and augmented reality demonstrations and experiences are on offer, including specially made short movies that incorporate VR.
The Magnify Expo offers exhibits and demonstrations including the VR dome, a short film by the acclaimed US digital artist Android Jones, plus other content covering astronomy, extreme sports, music arts and culture.
Android Jones' artwork and musical collaborations have featured throughout the world, including projections on the Sydney Opera House and at Burning Man Festival. Jones is one of the world's first artists to develop content for the dome theatres worldwide.
Jones' film, Samskara, is a combination of Android Jones' artwork and imagination, featuring panoramic projection mapping, fulldome and VR multiple projections. The dome screen is used as a canvas to surround and immerse the audience in the film piece.
Also available to trial at Magnify will be the latest VR technology by, HTC, Samsung, campaigns by Victoria University, Google cardboard experiences and several augmented reality applications from multiple companies.
Magnify Virtual Reality and Augmented Reality Expo spokesperson Tom Reidy says that the day open to the public is to create interest and educate about VR and AR.
"We have a great selection of products and games that have never been seen before in New Zealand, and this is an opportunity to get your hands on them, as well as to talk to the creators and expert representatives about the games, the tech, careers and more," he says.
"Bring the whole family, spend the day learning and enjoying and get a glimpse into the future."
Click here for more details and ticket purchasing information.