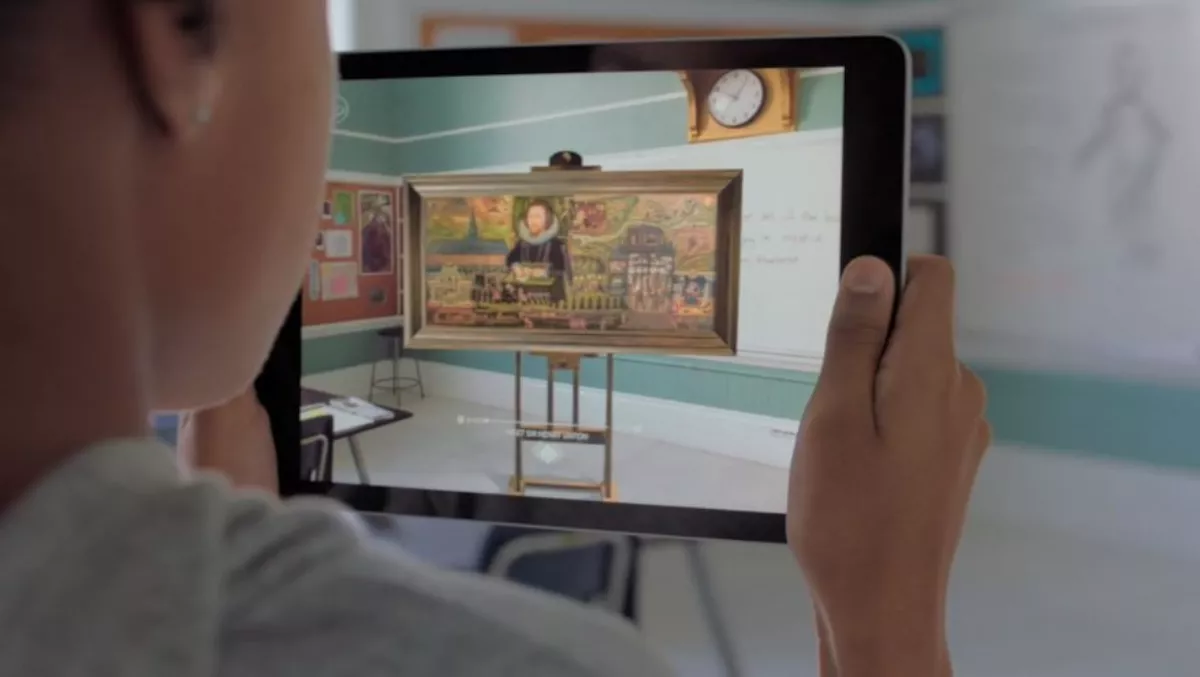 Major iOS update brings new augmented reality experiences
FYI, this story is more than a year old
iOS 11.3 supposedly delivers exciting new immersive augmented reality experiences, new Animoji for iPhone X users, access to personal health records in the Health app and more.
This free software update also offers customers more visibility into the battery health and performance of their iPhone.
The introduction of ARKit with iOS 11 put augmented reality into the hands of hundreds of millions of iPhone and iPad users, making iOS the world's biggest AR platform.
With iOS 11.3, apps can now deliver AR experiences that use vertical surfaces like walls and doors, in addition to horizontal surfaces like tables and chairs, and more accurately map to irregularly shaped surfaces like circular tables.
Using advanced computer vision techniques to find and recognise the position of 2D images such as signs, posters and artwork, ARKit can integrate these real-world images into AR experiences such as filling a museum with interactive exhibits or bringing a movie poster to life.
The view of the real world through the camera now has 50% greater resolution and supports auto-focus for an even sharper perspective.
Four new Animoji bring iPhone X users' expressions to life as a lion, bear, dragon or skull.
The A11 Bionic chip and TrueDepth camera give users the ability to record and send Animoji messages (and even create Animoji karaoke videos) using their voice and more than 50 different facial muscle movements.
iOS 11.3 and macOS 10.13.4 also introduces updated data and privacy information that makes it easier than ever for users to understand how their personal data may be used.
A new privacy icon and detailed privacy information will appear whenever Apple asks for access to personal information to enable features, secure Apple services or personalise an iOS experience.
iOS 11.3 adds new features to show battery health of an iPhone and recommend if a battery needs to be serviced.
These can be found in settings under battery and are available for iPhone 6 and later.
Additionally, users can now see if the power management feature that dynamically manages maximum performance to prevent unexpected shutdowns, first introduced in iOS 10.2.1, is on and can choose to turn it off.
This feature can be found in settings under battery and is also available for iPhone 6 and later.