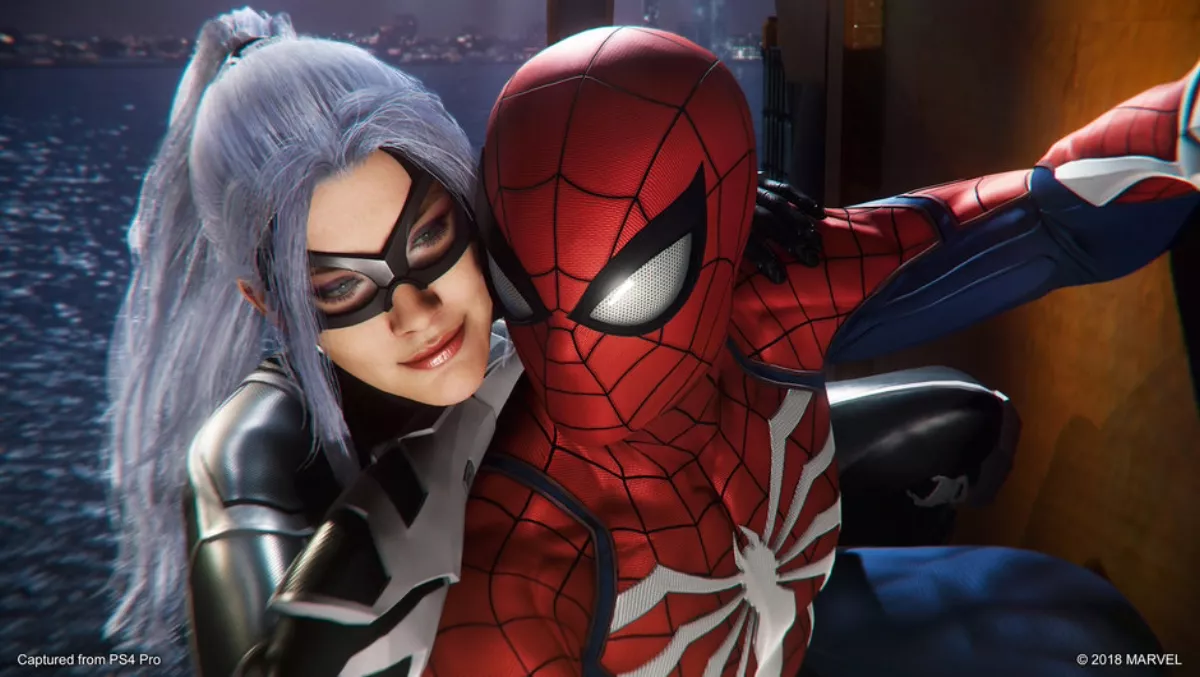 Marvel's Spider-Man 'The Heist' DLC is short but fun
FYI, this story is more than a year old
Marvel's Spider-Man on PS4 is one of the best games you can buy in 2018 and Insomniac Games has now released the first DLC chapter for it. In this new chapter, Spider-Man gets to work alongside his former girlfriend named Black Cat.
When 'The Heist' DLC was first announced, I was excited because I assumed you were able to play as Black Cat herself. Sadly, you're still Spider-Man for the majority of the time with only one stealth mission allocated for Mary Jane Watson.
While it's disappointing that Black Cat isn't playable, you do get to work alongside her since the main story is that Spider-Man has to help her retrieve her son who's been kidnapped by Hammerhead.
There's a mission or two that requires stealth and Spider-Man can call on Black Cat to pounce on any nearby enemies.
What I like most about the DLC is the chemistry Spider-Man has with Black Cat. Since the two used to date one another, they have a long history and it's quite cute seeing them flirt with one another while they're both out there fighting crime. Surprisingly, Mary Jane Watson doesn't get too jealous about the masked vigilantes working with one another again.
The DLC itself features several main missions, and some more side missions as well that should take you around three to four hours to finish the whole thing. I managed to get 100% in just under four hours at it was a blast to play through.
The side missions require Spider-Man to retrieve stolen art hidden by Black Cat's father while other side activities are extra challenges you have to complete being set up by Screwball. Not to mention there's still mini-crimes you have to stop throughout the city too that includes defusing car bombs, stopping robberies and more.
Most of the enemies are the same gang members you normally encounter, although there is a new enemy type that will give players a hard time. The big enemies with gatling guns proved to be very challenging as they're much more powerful than the average bad guy.
For some reason, there are no boss battles in this new DLC which is surprising since the main game had many epic fights with the Sinister Six. It's possible boss fights will appear in the future DLC packs that are to come in the near future.
The other thing worth noting about this DLC is that it's not a standalone story. There are obvious signs that the story will continue, so you will have to pay for more DLC packs if you want to know the full narrative.
As or right now, The Heist DLC for Marvel's Spider-Man costs $12.99 on the New Zealand PlayStation Store. The five hours worth of gameplay isn't bad, but you will need to pay more to get a complete resolution to Black Cat's story.
Related stories
Top stories