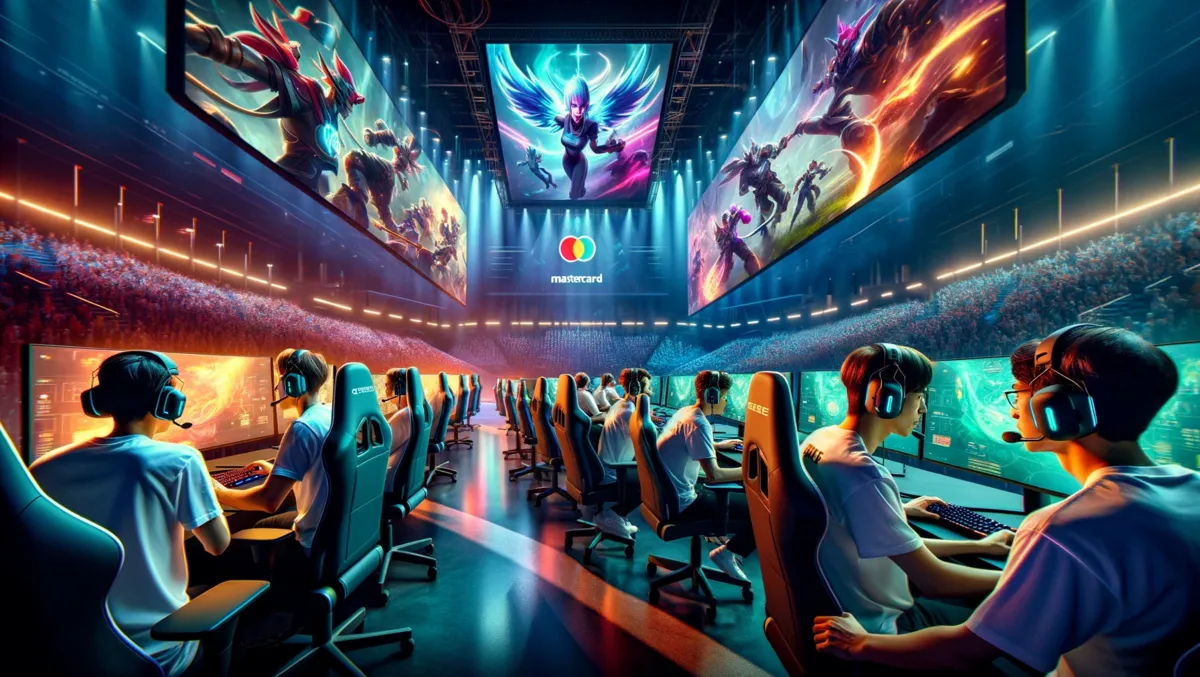 Mastercard launches unique gaming initiative with G2 Esports & Riot Games
Today sees Mastercard launching a first-ever initiative in the gaming and esports realm, titled the Mastercard Gamer Academy. The unique development programme, in partnership with G2 Esports and Riot Games, will grant exceptional access to the esports and gaming world, whilst encouraging a more inclusive future for the sector. Mastercard is offering ten gamers the chance to garner the requisite skills, mentorship, and connectivity required to pursue a career in esports.
The number of self-identified gamers worldwide has now surged past a whopping three billion, attracting enthusiasts of diverse ages, genders, and backgrounds. Interestingly, gamers over the age of 45 are more numerous than their counterparts under the age of 18. Women comprise nearly half of the global gaming population. Despite these impressive figures, many talented individuals find it challenging to penetrate professional boundaries.
"We've experienced firsthand the incredible passion stimulated by gaming among players and fans alike, being the global sponsor of some of the biggest, fastest-growing esports," stated Raja Rajamannar, Mastercard's Chief Marketing and Communications Officer. He further added, "With the Mastercard Gamer Academy, we celebrate the phenomenal growth of esports– and we are proud to invest in gaming's dynamic and diverse future."
The Mastercard Gamer Academy will swing into action in early 2024, with participants enjoying a host of privileges. The offering includes all-expenses-paid trips to major esports events, with backstage access to the 2024 League of Legends World Championship and 2024 Valorant Champions among others. Platinum access to seasoned esports professionals, in-person and digital sessions with reputed mentors, and a comprehensive educational curriculum encompassing brand engagement, marketing, content creation, and event execution are also included in the raft of benefits.
The premier global esports organization, G2 Esports, powers the academy. The company is leading the charge in representation for women's teams in esports, maintaining four women's rosters across VALORANT, League of Legends, and other leading games.
Romain Bigeard, General Manager of League of Legends at G2 Esports, said, "Our strength in esports is our community, and how we stand together for the love of the game. The Mastercard Gamer Academy is an extension of this community. We want to give the participants, as well as people watching at home, the chance to gain experience and learn from some of the most talented and well-regarded people in the industry. Our goal is to create a clearer pathway to a career in esports, to inspire and motivate people looking to launch their career."
Mastercard made waves in 2018 when it became the inaugural global partner of the world's largest eSport, League of Legends. This year, the brand extended its esports sponsorship to include Valorant Champions Tour, the fastest-growing and most diverse eSport globally.
The closing date for applications to the Mastercard Gamer Academy is December 17, 2023. The programme is open to global applicants aged 21 years and over. Interested gamers are encouraged to submit their applications via the official Mastercard Gamer Academy website, completing an online form and video that showcases their enthusiasm for gaming and esports.