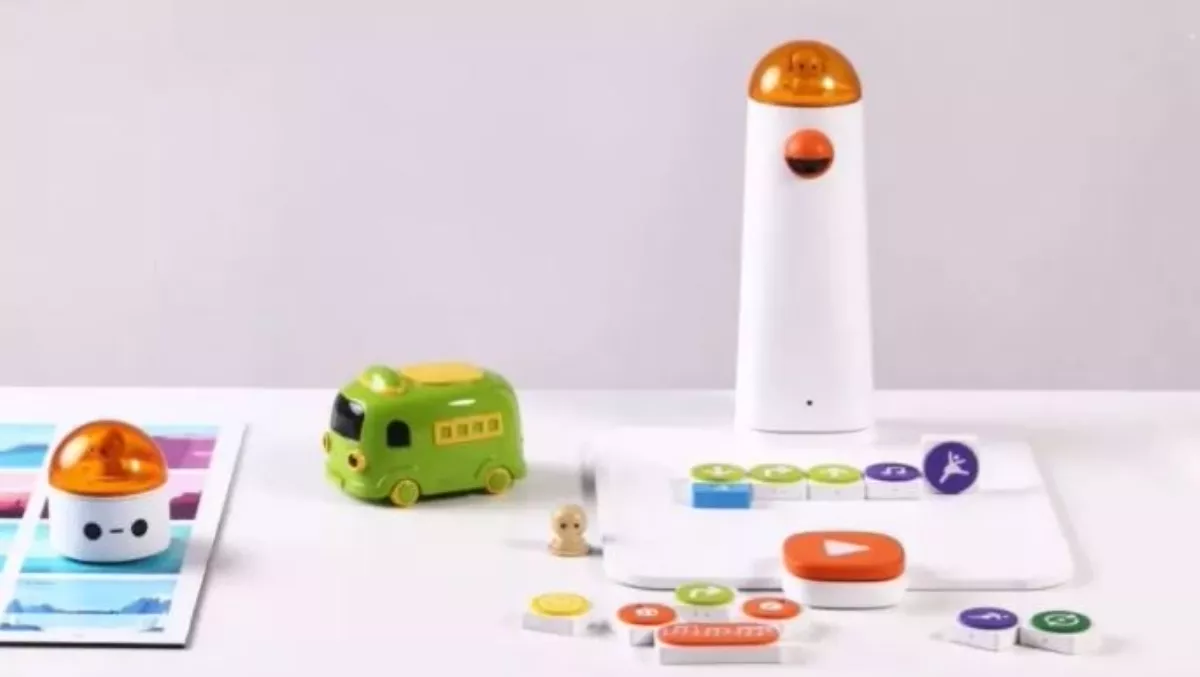 MatataLab's robot could be the future of education
FYI, this story is more than a year old
MatataLab announced that the launch of its Kickstarter campaign for the educational robot was greeted with an overwhelmingly positive response and achieved 110% of its Kickstarter goal within the first 24 hours.
With positive feedback from parents and teachers, MatataLab's future as a solid base for children's success in STEAM education (Science, Technology, Engineering, the Arts and Mathematics) seems bright.
With robotic technology quickly evolving, and the use of robots ever-expanding, children are now exposed to robots at a very young age.
By the age of four children can already use numbers and symbols to represent data and actions as well as encode or decode words with pictographs and in fact, these are similar to the basic actions of programming logic used in robotics.
Su Rongxing, MatataLab CEO says, "We would like to personally thank each and every one of our backers, for our huge success in these first 24 hours.
"When we started our company earlier this year, we all had a dream, but none of us expected that our dream of a little robot could be such a big success."
"We are only a small team, just seven of us, but what we've seen so far shows that with talent, dedication and a dream, you can achieve anything."
Building on the reception of the Kickstarter campaign, MatataLab also announced its official cooperation with European Schoolnet, a network of 31 European ministries of education, in their Future Classroom Lab project.
MatataLab and European Schoolnet share the same vision of future educational trends, especially in the preschool STEAM education segment.
By establishing this partnership, MatataLab and European Schoolnet are joining forces to give students a better learning experience and help them enjoy the benefits of technology.
Based in Brussels, Belgium, European Schoolnet operates key educational services on behalf of the European Commission, ministries of education, and industry.
As an educational tool, MatataLab aims to help children learn how to handle logic and programming through playful coding elements, but MatataLab also adds a deeper element of creativity by providing musical and drawing elements.
This added level of creativity inspires both parents and teachers to use MatataLab as more than just a way to teach, but also as a way to inspire children to use MatataLab as a tool to expand their imaginations.
Check out their video below:
Related stories
Top stories