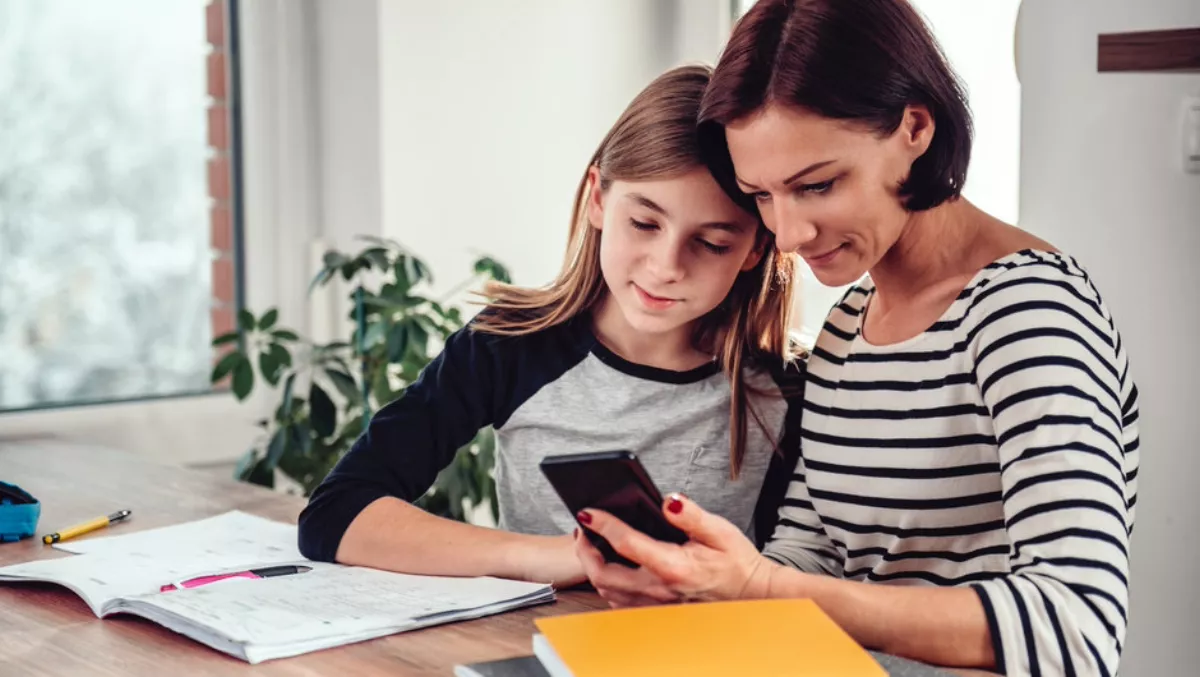 May 17 is Pink Shirt Day: How you can help prevent cyberbullying
Wed, 15th May 2019
FYI, this story is more than a year old
This Friday May 17 is Pink Shirt Day, which is a colourful way to raise awareness about a serious and in some cases tragic issue: cyberbullying.
Cyberbullying is not okay, and sometimes it's hard for parents to tell if their children are involved. A 2017 Norton study found that 10% of New Zealand parents reported that their children were cyberbullied.
A 2019 study from Netsafe also found that 6% of New Zealand teenagers have anonymously posted mean or harmful content about themselves online in the last year.
"Online bullying is a very real problem affecting thousands of teenagers each year. This research shows that in some online bullying cases the person sending the abuse may also be the person at the receiving end of it," says Netsafe CEO Martin Cocker.
"Parents can play a part in addressing these feelings by talking with their children about their experiences online and providing support when they need it.
While most people have dealt bullies in real life and online, some bullying can go to extreme lengths such as the creation of fake social media profiles to impersonate or catfish.
Norton has the following tips to help parents talk about cyberbullying with their children, as well as tips and advice.
1. Set your family netiquette: Establish a set of guidelines for how your children use technology, also known as online etiquette. These guidelines may include how much time they spend online, the websites that are safe to use or what language is appropriate when chatting.
2. Establish clear boundaries and open communication: Create a set of House Rules for children's online communication, downloading, websites they visit, and cyber harassment. A decrease in negative online experiences is closely linked to households where there is an open dialogue with children about online safety.
3. Highlight the risks: Discuss the risks of posting and sharing private information, videos, and photographs, especially on social media websites. Everything posted online is a digital footprint for children and can be challenging to completely erase. Parents should help children avoid posting content that will compromise their security or which they may regret when they are older.
4. Walk the talk: Children are likely to imitate their parents' behaviour, so parents are encouraged to lead by example and show their children how to safely surf online.
5. Encourage kids to think before they click: Whether they are browsing online videos, receiving an unknown link in an email or encountering banners/pop-ups while surfing the web, remind your children not to click on links that may take them to dangerous or inappropriate sites. Clicking unknown links is a common way to infect device with malware and can reveal private and valuable information to criminals.
6. Protect: Use a robust and trusted security software solution for all household devices - from tablets to smartphones, laptops and desktops.
7. Communicate: Most importantly, encourage and maintain a constant dialogue with your children on internet use and experiences.
8. Remind them that cyberbullying is against the law. While the nitty gritty will be lost on kids, parents should know, the Harmful Digital Communications Act (HDCA) has 10 principles of what a digital communication should not include such as not encouraging others to send deliberately harmful messages. The penalty for breaking the HDCA is up to six months in prison or a fine of up to $5,000.
9. Educate: Teach young children to use strong and unique passwords across all their accounts and never to share passwords, even with their friends.
10. Visit Netsafe's website for access to its free resources, Netsafe is the appointed agency to assist with complaints made under the HDCA. Its website also has information about conducting safe online relationships.