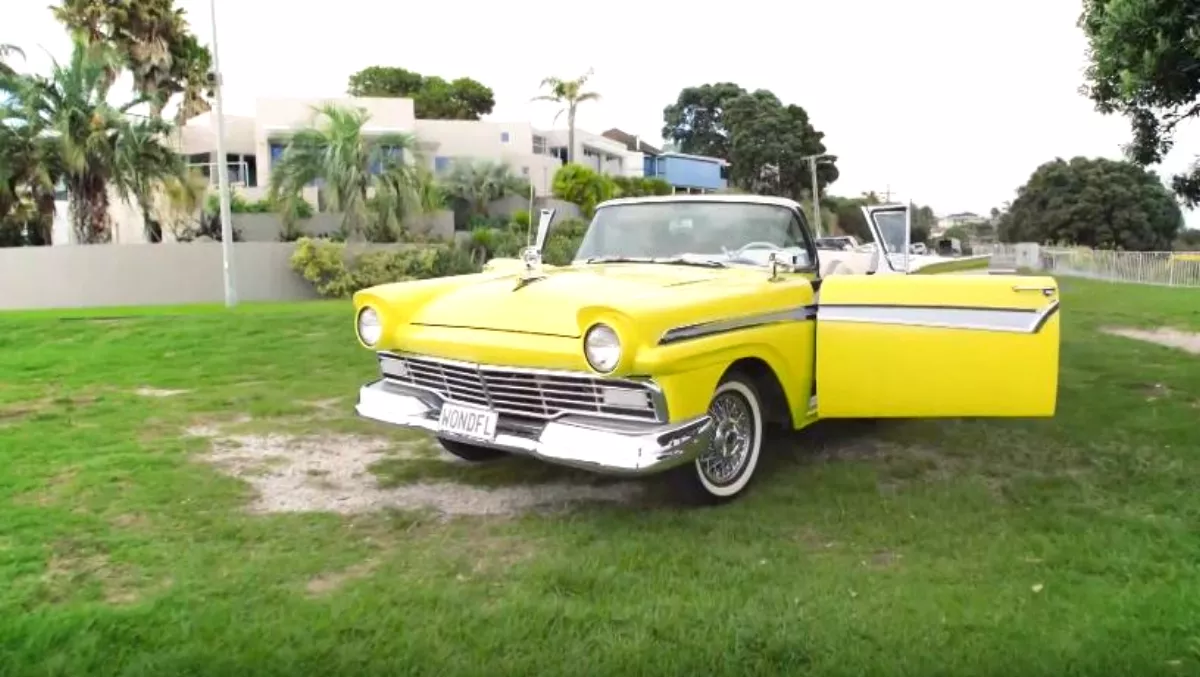 Mercury converts a 1957 Ford Fairlane to plug-in electric
FYI, this story is more than a year old
Mercury aims to inspire Kiwis to embrace the future of transportation, showing how wonderful electric transport can be with a hi-tech conversion of a classic car.
The company has used a bit of Kiwi ingenuity to change a gas-guzzling 1957 Ford Fairlane to plug-in electric, creating a vehicle destined to be a poster-child for electric vehicles (EVs).
Mercury CEO Fraser Whineray says, "This car is the true embodiment of energy freedom, and a symbol of our escape from fossil fuel reliance, to have everyone enjoying emission-free vehicles would be wonderful for our country."
Mercury has long promoted the rational benefits of EVs to New Zealanders.
At the equivalent of 30c a litre compared with petrol and delivering 2,000kgs of annual reductions in carbon emissions, households could halve their energy costs and significantly reduce their environmental impact by having an EV.
The bigger challenge was getting emotional buy-in.
Whineray continues, "EVs have always been an easy decision for the head. They're a practical, economical, clean and quiet alternative to fossil-fuel powered cars, now it's time to capture people's hearts.
"Converting a classic like this is the perfect way to get people to see how wonderful EVs are. We've kept the original beauty of the car, and added a newer, cleaner engine that's strong and powerful but just happens to run on electricity, it's given the car a new lease on life."
He said the company would use the car to continue to showcase the opportunity New Zealand has with renewable electricity powering our transport.
Whineray concluding, "We've been showing Kiwis how much fun electric bikes can be, now we want to do the same with EVs.
"We have all the key ingredients needed to electrify transport: one of the best renewable electricity systems on the planet and a raft of already-consented renewable projects in the pipeline."
"If we raised our sights beyond renewable electricity targets to our overall renewable energy use, including transport, New Zealand could make some serious cuts in overall emissions."
Mercury called on home-grown experts based in Dunedin, Hamilton and Auckland, to manage the conversion of the car, christened 'Evie'.
You can see the car in action here:
Related stories
Top stories