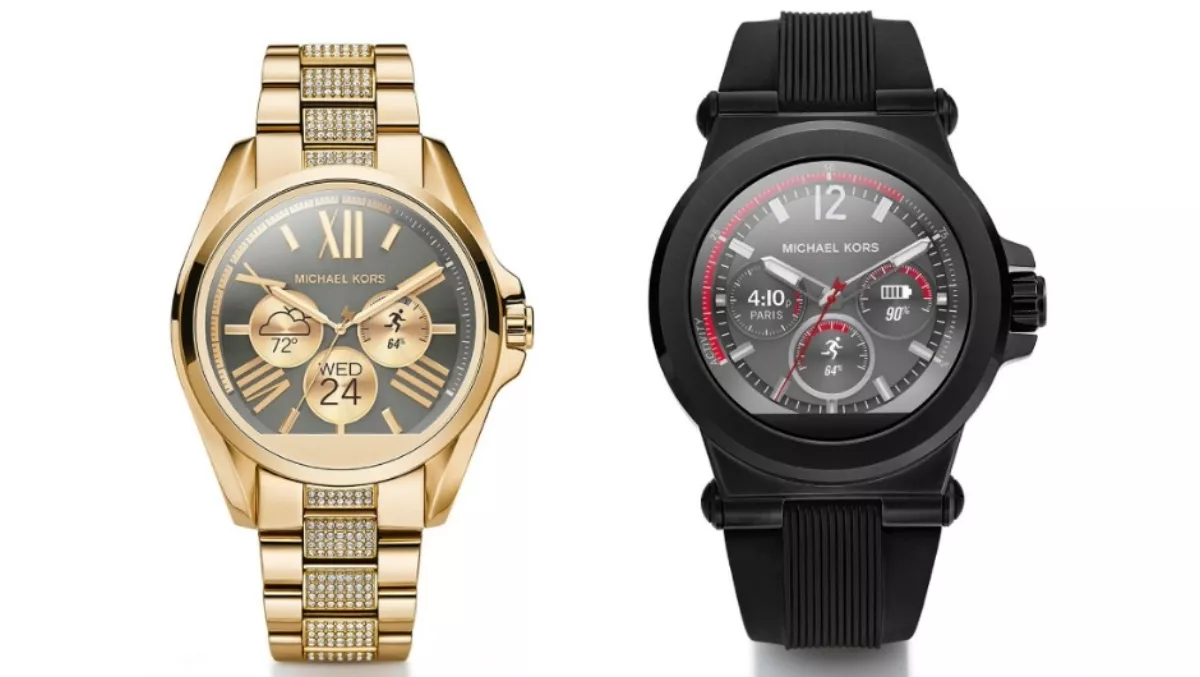 Michael Kors enters the world of wearables with new smartwatch
By Catherine Knowles,
Fri 18 Mar 2016
FYI, this story is more than a year old
It's official, Michael Kors has entered the Android Wear game with a new smartwatch. Available later this year with a starting price of US$395, the wearable is the first in the company's proposed tech accessories line and includes a range of features as well as the brand's distinct aesthetic.
John Idol, chairman and CEO of Michael Kors, and David Singleton, VP of engineering for Android Wear, announced the launch at Baselworld 2016, the watch industry's premier trade show, that kicked off March 17 and runs until the 24th.
Geared towards the fashion-focused consumer, the watch features a smart timepiece and social connectivity, with a simple and 'glamorous' design.
"Our brand is built on giving our customers what they want for their 24/7, fast-paced lifestyle," a company spokesperson says.
The technology, which runs with both iPhone and Android phones, is the result of a partnership with Google, using their Android Wear smartwatch platform.
Powered by Android Wear, the touchscreen display smartwatches include:
Social media updates and text and email alerts
App notifications
Smart help from Google
Built-in fitness tracking
Voice-activated Google
The smartwatches also offer customisable features including:
Exclusive Michael Kors display faces, which change with a swipe - whether it's a digital chronograph or animated paving design
Interchangeable leather and silicone wristbands
Masculine and feminine versions
"I'm in the business of making people's lives easier through fashion," says Michael Kors. "I thought, 'Why can't tech accessories be chic and glamorous?' You wear them every day. After all, technology is impacting life more and more. It should reflect your personal taste as much as anything else, but it should also give you access to all the experiences that you want."
Idol says, "Our brand is built on giving our customers what they want for their 24/7, fast-paced lifestyle. We know they're busy and need to be connected. We're now offering them a smartwatch that lets them have access to a world of glamour, escape and adventure."
Singleton adds, "From Google Search to smartwatches, Google strives to give you the information you need to stay connected to what matters most. Michael Kors Access and Android Wear move the wearables category forward with smart, beautiful watches that help you stay on top of your daily life while expressing your personal style."