Micro 3D printing technology wins NZ engineering award
Wed, 13th Nov 2019
FYI, this story is more than a year old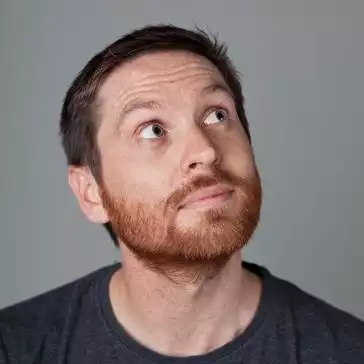 By Ben Moore, News Editor - Channel
New 3D printing technology creating highly detailed objects, smaller than a strand of human hair, has won the 2019 ENVI Engineering Innovation Award (Engineering New Zealand Awards).
Micromaker3D, powered by breakthrough Laminated Resin Printing (LRP), makes it easy and more accessible to create detailed submillimetre structures for applications such as sensors, wearables, point-of-care diagnostics, micro-robotics or aerospace components. The judges saw MicroMaker3D as a gamechanger and believe it will spark many other innovations.
The technology was developed by a team of engineers and scientists at Callaghan Innovation. Lead Engineer Dr Neil Glasson who accepted the award says it has the potential to fuel innovation in the miniaturisation market expected to be worth over US$13 billion by 2021.
"There is a rising demand for miniaturised structures – the vital components in an increasing number of devices and manufacturing applications. Understanding the frustrations around current methods, we went about finding a way to producing these tiny components in a less costly way," says MicroMaker3D lead engineer Dr Neil Glasson.
Dr Glasson says since the team introduced the foundational LRP technology in November last year, Micromaker3D has progressed at pace and the prototype is now printing more complex micro-structures.
"We knew LRP had the potential to be game changing. Now with specialised engineering this is becoming a reality. For context, a human hair is about 100 microns and with MicroMaker3D we're looking at 5 micron resolution," says Dr Glasson.
"Prototyping progress has been swift, and we continue refining the level of precision on the tiny structures. We are now producing moving parts which is exciting.
The LRP technology was introduced last year at IDTechEx's Santa Clara Launchpad and MicroMaker3D developments were presented earlier this year at the Rapid and TCT 2019 conference in Detroit.
Callaghan Innovation is working to take the technology global, from the development and demonstration phase to commercial reality.
Andrea Bubendorfer and Andrew Best co-invented the LRP technology powering MicroMaker3D, after identifying microfabrication as an economically significant industry with easily exportable high-value product.
The ENVI Engineering Innovation Award category is described as: 'A breathtakingly clever engineering project or product that has solved an age-old problem or shifted from the 'always done this way' mentality.'
LRP enables the printing of submillimetre structures with complex geometries of up to 100 per cent density, in extraordinary low-layer thicknesses and with imaging speeds as quick as one second per layer independent of complexity or density.