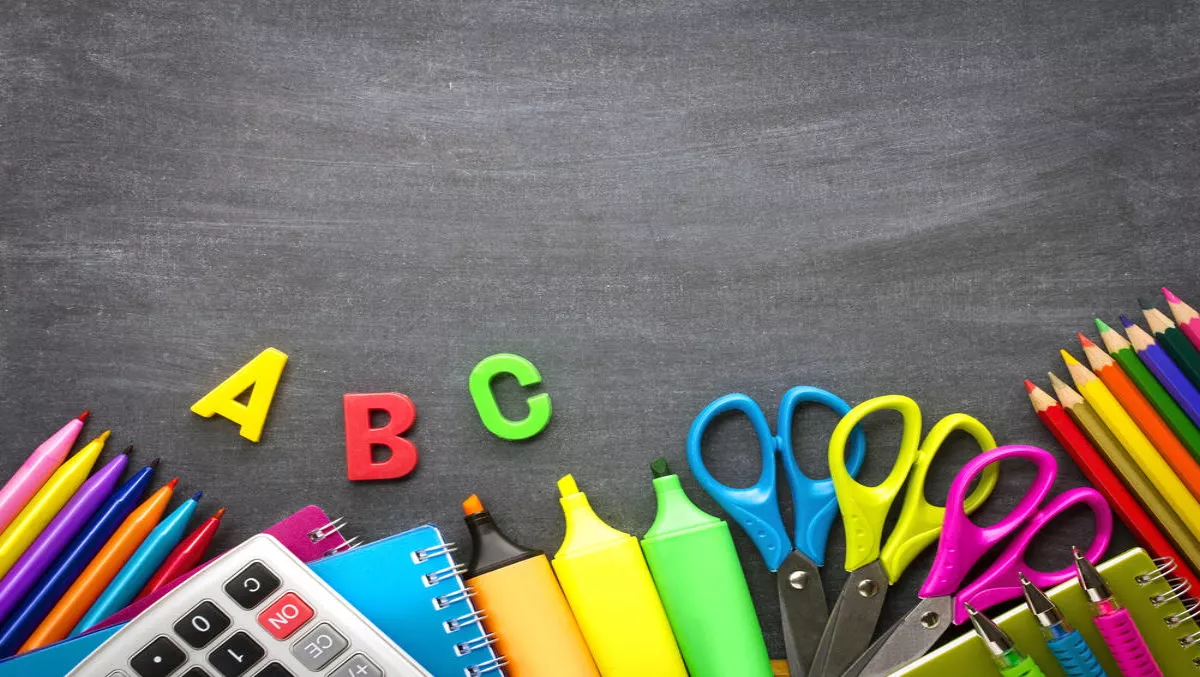 Microsoft: 10 great ways to rock back-to-school
FYI, this story is more than a year old
Below are some new and favourite technology features we offer educators to help make teaching easier and spark student learning, and many any are part of Office 365 Education, which is free for students and teachers.
We are committed to creating immersive and inclusive learning experiences that inspire lifelong learning and essential life skills like communication, collaboration, critical thinking, and creativity. These 10 useful features not only support those skills, but they are sure to engage students and help save time.
1. Make organisation a snap with OneNote Class Notebook
Revolutionise the way you work this school year, with OneNote Class Notebook. With brand-new, back-to-school Class Notebook app updates, including new features and improvements across 44 languages and 90 new countries, these enhancements will help save valuable time in the classroom, and allow you to be even more organised.
Plus, the Class Notebook add-in for OneNote desktop helps teachers work even more efficiently with page and section distribution, quick review of student work, improved help and feedback options, and assignment and grading integration with many Learning Management Systems.
2. Manage all of your classes from one place
Microsoft Classroom is a one-stop destination – for teachers and students – to help manage classes and assignment workflow. Teachers can use Office lesson plans and materials created by other teachers, collaborate with them to create new ones, or let someone else co-teach the class. For IT admins, Microsoft Classroom's School Data Sync keeps everything up-to-date, even as students change classes mid-semester.
3. Quickly create surveys, quizzes and questionnaires with Microsoft Forms
Microsoft Forms, included in Office 365 Education, allows teachers or students to easily and quickly create custom surveys, quizzes, questionnaires, registrations and more. It works from any web browser, even on mobile devices. Students can survey classmates, teachers can create better quizzes, and even embed them in OneNote.
4. "Think with Ink" to boost creativity and bring math to life
Ink is exclusive to OneNote—you won't find this innovative feature anywhere else. And we want to empower you to "Think with Ink" in new and fun ways. From quick notes to quadratic equations, OneNote ink has some great new features to make inking fun.
The Ink Pencil lets you do things like shade, sketch and draft ideas like never before. Ink Effects (Rainbow Ink) is a cool set of ink effects – dreamed up by students! — that has so far brought smiles to everyone from real teachers and students to executives in a boardroom meeting. Finally, Ink math assistant recognises the math you write with ink. This is a great way for students to show their math work and thought process.
5. Take a virtual field trip
No matter where you live, your students can see the world. Skype in the Classroom makes it easy to take your students on an adventure – like meeting Sloths in South America or visiting the Arctic – without even leaving their seats!
6. Let your students wow you (and themselves) with Sway presentations
Sway makes it fun and easy for teachers and students to compose a digital creation they'll love to share. A digital storytelling app, Sway helps you create professional designs in minutes and makes sure your creations look great on any screen – it even helps you while you create by anticipating what content you might want to incorporate! You and your students can create and share interactive reports,presentations, newsletters, personal stories, and more. Sway is free, and also included with Office 365.
7. Make reading and writing easier for all students and all abilities
The Learning Tools for OneNote add-in helps everyone improve their reading and writing skills, including gifted learners, students with learning differences or a combination of any of the broad range of unique student abilities.
All students can benefit from increased reading comprehension, and these built-in reading and writing tools can help improve learning outcomes for anyone. You can see how it works with the interactive guide.
8. Find a brand new device
Looking for a new device? Find new and affordable Windows 10 devices that make the most of your budget.
9. Join a committed and supportive Professional Learning Community
Teaching can sometimes be isolating, and collaborating can be difficult. That's why professional learning communities (PLCs) can be so helpful. A PLC is a group of educators who meet regularly to share expertise and work collaboratively to improve teaching skills and the academic performance of students. Office 365 Groups make collaboration within a PLC super-simple and streamlined.
10. Get inspired, stay connected.
Make this year the best one yet! Join the Microsoft Educator community and attend the Hack the Classroom live digital event September 24th to hear from inspiring educators.