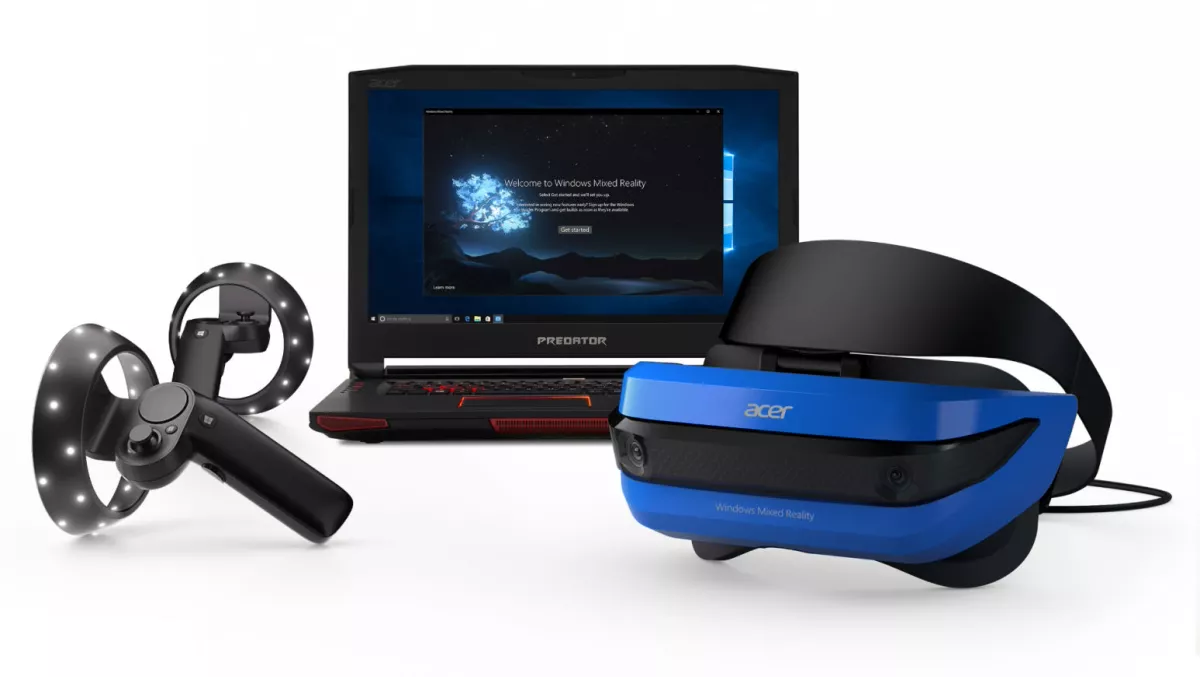 Microsoft announces controllers for mixed reality headsets
FYI, this story is more than a year old
Microsoft is teaming up with hardware producers to create controllers for Windows-powered mixed reality headsets.
Mixed reality sometimes referred to as hybrid reality, is the use of technology to combine real and virtual worlds to produce new environments and visualisations where physical and digital objects co-exist and interact in real time.
Affordable mixed reality headgear costing roughly $300 will be arriving this year from Windows and partner companies such as Asus, Lenovo and Acer. The headgear is designed to work with any Windows computer, so forget spending $2000 on a gaming rig just to use one of them.
Microsoft's Alex Kipman, at a recent conference, says "These motion controllers were perfectly designed to work with our mixed reality headset. "If you can see your hands, we're tracking them.
Developers have two headsets to choose from: a $300 Acer one and a $329 HP one, both of which are available now for pre-order. If you don't mind waiting the company plans to offer a package that includes the controllers and the headset for $399. The bundle will ship at the end of the year, and comes out cheaper than Oculus or HTC Vive.
Just like the third party headsets for Windows, Acer will also be the first company to sell the controllers. TUnlike controllers used by HTC Vive and other big-name headsets, Microsoft says that the upcoming controllers require no external hardware or sensors, which makes for improved usability and functionality for people who just want to plug and play.
"The motion controllers offer precise and responsive tracking of movement in your field of view using the sensors in your headset," Microsoft's Terry Myerson writes in a blog post. "We created the controllers as a high-quality and comfortable input device with the same ease of set up and portability as our headsets."