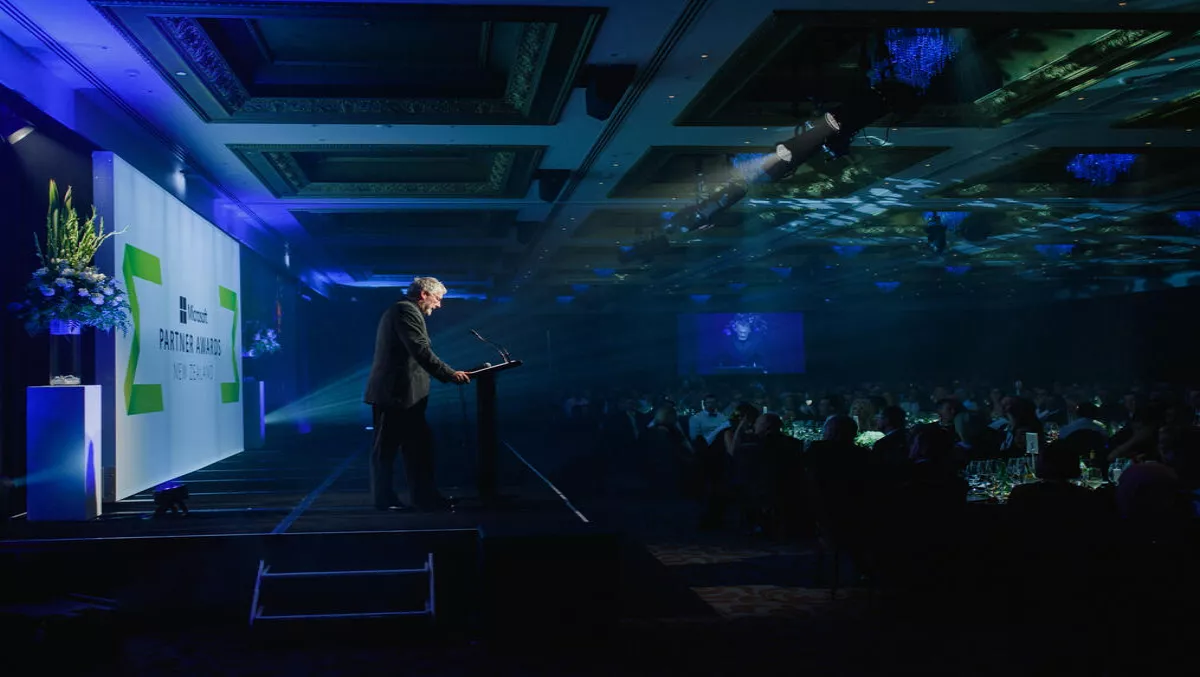 Microsoft crowns best two education partners
FYI, this story is more than a year old
New Era IT and pcMedia share the top award for Public Sector - Education at the Microsoft Partner Awards on Tuesday night. The event was a chance to recognise industry excellence among Microsoft partners across New Zealand.
Both companies were recognised for their outstanding dedication and ICT services to the New Zealand education sector.
With pcMedia winning for their second year in a row, technical director Lee Harper is very proud of their achievements.
"It's great to be recognised for the second year running as Education Partner of the Year. We've achieved a lot in the last 12 months since we last won, and this is great recognition of all the work our team has done improving and expanding our product."
The pcMedia team have been working hard in New Zealand schools, making sure classrooms are well equipped.
"Our 25 schools have collectively saved over $1 million on their ICT costs as well as getting better classroom outcomes by using our solution."
Harper says pcMedia's plan for the rest of the year is to continue supporting the education sector.
"Keep up the good work and continue to expand our education offering."
New Era IT CEO Greg Strachan says they are proud to win the award and have his team's work acknowledged.
"It's fantastic to receive such a prestigious award from our long term partner Microsoft. ICT support can be a thankless task and often feedback is reserved for when things aren't going to plan. This recognition acknowledges the team's hard work and has particular significance for our staff that work with students and teachers every day."
New Era IT has also been working hard for New Zealand schools, helping implement cloud technologies and ICT solutions.
"New Era IT has been delivering and assisting schools with the move to public cloud technologies such as Office 365. Enabling Office 365 for staff and students is only the first step, and part of a holistic approach to technology use."
Strachan says the future for New Era IT is to continue helping schools to reach for the cloud.
"We aim to support the Ministry of Education's Cloud Transformation project to ensure that the outcomes benefit the objectives of schools. For most schools these are financial but often around having an agile and stable network that does not constrain the creativity and innovation of New Zealand educators. We will continue to an offer a service that understands the needs of school a pedagogical and practical level, so that teachers can get on with teaching and learning."
Director for partner group at Microsoft Phil Goldie says the awards are a chance to recognise achievements and entrepreneurial spirit.
"The winners of this year's Partner Awards are high calibre technology companies and have demonstrated proactive and innovative forward-thinking to help Microsoft deliver on its global mission of empowering people and organisations to adapt to digital transformation."
Goldie says Microsoft's partner channel demonstrates a high level of commitment, creativity and knowledge which hugely benefits New Zealand's IT sector.
"Whether it's addressing the day-to-day needs of customers with tailored hardware solutions or providing high level IT advice, partners play a critical role in our industry and ensuring businesses are able to operate at the cutting edge."
Both winners say the partnership with Microsoft helps them offer high quality Office 365 and Azure backed services to schools around New Zealand.
"We have been engaged in the Microsoft Teacher Ambassador programme for many years and have seen the positive effect this has on the outcomes for teachers using Microsoft applications such as Office 365, Skype for Business, Azure and Power BI," says Strachan.
"The core of our education product is around Azure and Office 365 which requires a deep partnership with Microsoft as well as working with Anne Taylor in the Teacher Ambassador role," says Harper.
Across 22 categories, judges recognised this year's winners as some of the most innovative and progressive groups to come out of the awards' 10 year history.
Related stories
Top stories