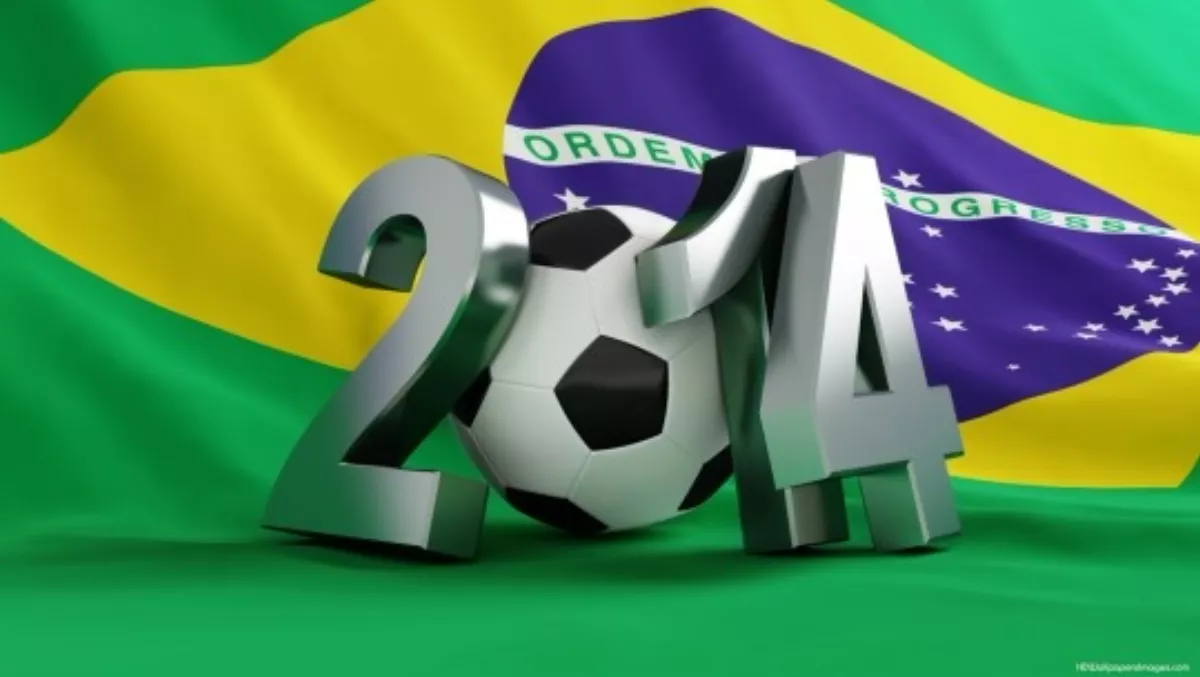 Microsoft: Kiwis beware, of World Cup cyber scare...
FYI, this story is more than a year old
New Zealand may not have qualified, but for the many Kiwis making the trip to the FIFA World Cup in South America next summer, Microsoft has strong words of warning.
After recently writing a series of articles about the threat landscape in South America, Microsoft called in the help of Tim Rains, director of Trustworthy Computing, to offer advice to any fans heading to Brazil.
"Brazil has had one of the most active threat landscapes in the world for many years," says Rains, insisting such advice is applicable to travellers from New Zealand to New Mexico.
"But recently, the region has made excellent progress fighting the online banking fraud that has plagued the region for many years.
"That said, criminals typically follow the money and in 2014 the economy in Brazil is expected to heat up.
"I was just in Sao Paulo and saw firsthand the excitement and infrastructure build up for the 2014 World Cup that is being hosted in Brazil in June and July. The excitement around this event is amazing."
But as with any large sporting event, Rains claims cybercriminals will also be looking for illegal ways to make money and take advantage of the excitement surrounding the World Cup.
Given ticket sales for the event started long ago, Rains says he is sure attackers have already been trying to identify ways to swindle money.
"But I expect to see an uptick in current levels of spam and phishing attacks that use the World Cup context as bait," he adds. "Attackers use spam and phishing sites to try to steal recipients' personal information (for purposes of identity theft and bank fraud), as well as infect their systems with malware (for many purposes like click fraud, spam campaigns, botnets, etc.).
Spam messages associated with advance-fee fraud (so-called 419 scams) have been on the increase over the past 18 months, going from 9.1% of messages blocked by the Exchange Online Protection feature to protect customers in the first half of 2012 to 14.3% in the second half of 2012 to 15.5% of messages blocked in the first half of 2013.
Advance-fee fraud is a common confidence trick in which the sender of a message purports to have a claim on a large sum of money or needs financial help because of some hardship.
The sender asks the prospective victim for a temporary loan to get access to their claim or to help them overcome the harsh circumstances in which they find themselves.
"Of course these 419 scams won't be limited to Brazil as football/soccer is the world's most popular sport," Rains adds.
"I expect to see attackers cast a broad net using different languages in order to ensnare as many victims as possible in Latin America and Europe, as well as other parts of the world.
"Football/soccer fans around the world should use a healthy dose of skepticism when deciding whether to open unsolicited email and attachments.
"They should also pay close attention to the websites they visit and personal information they provide to such sites."
Are you one of the many Kiwis heading to Brazil next summer? Have you been a victim of dodgy security scams already? Tell us your experiences in the comments below
Related stories
Top stories