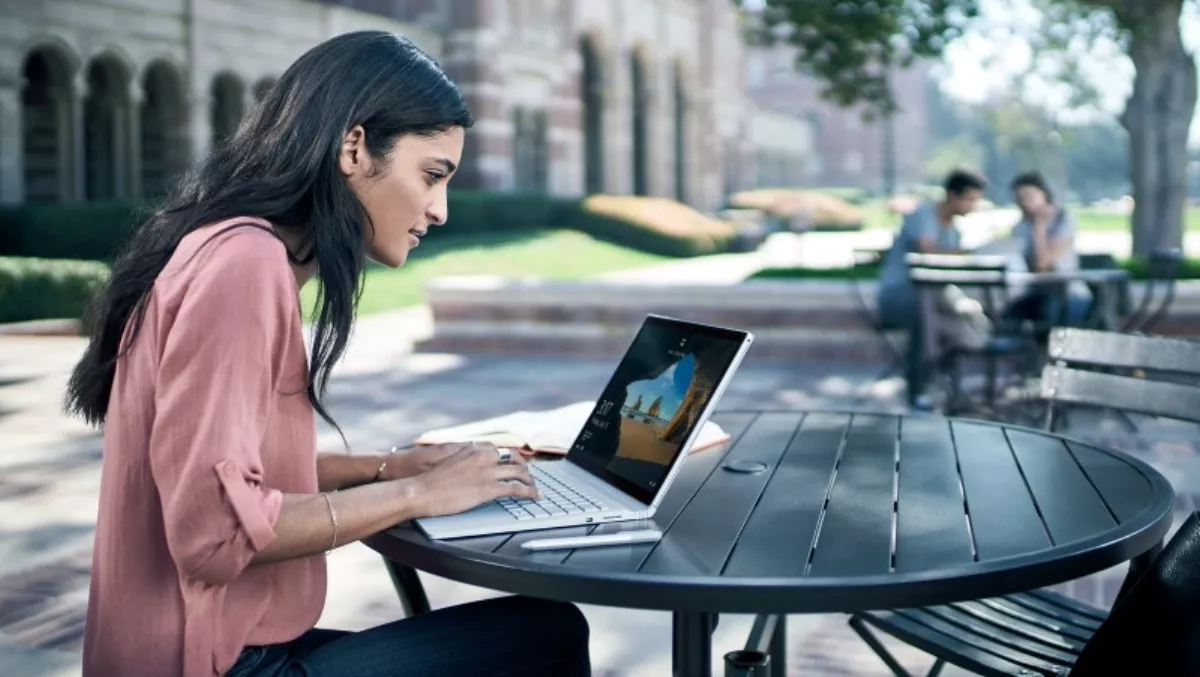 Microsoft unveils their latest mixed reality headsets
FYI, this story is more than a year old
Microsoft announced the introduction of the Surface Book 2, the launch of the Windows 10 Fall Creators Update and Windows Mixed Reality headsets and experiences.
From the initial launch of Windows 10, Microsoft has been on a mission to empower the creator.
The Windows 10 Fall Creators Update supposedly offers breakthroughs in creativity, from bringing mixed reality and 3D to the masses, to faster broadcasting for gaming, to turning photos and videos into real memories.
The Windows 10 Fall Creators Update can be experienced on a wide variety of Windows 10 PCs and on a range of Windows Mixed Reality headsets.
With mixed reality, Microsoft seeks to fundamentally improve the way people create, communicate and play.
Which is a fairly bold ambition seeing as a true PC revolution hasn't happened in, well, over a decade.
The idea that customers can transcend time and space and immerse themselves in any environment, helping ideas break free from the boundaries of paper or screens is fairly appealing, however.
Until now, any practical use of mixed reality required the use of a headset and for immersive virtual reality, people had to mount cameras in the corners of their home.
And they couldn't take their headset with them to a friend's house or their workplace.
Apparently, that changes with the availability of Windows Mixed Reality headsets.
Windows Mixed Reality headsets allow customers to take them on the go.
The Fall Creators Update also includes the Mixed Reality Viewer, which brings mixed reality to the PC.
This all means that customers can enjoy travel, sports, live concerts and gaming like never before in their own virtual home with content from over 20,000 apps in the Windows Store.
Along with the MR announcement, Microsoft also unveiled the Surface Book 2.
Microsoft stated that one of the most powerful ways to experience the Windows 10 Fall Creators Update is on the Surface devices.
The new device is available in 13.5" and 15" options.
With the latest 8th generation Intel Dual-Core and Quad-Core processors and NVIDIA GeForce GPUs, Surface Book 2 has up to five times the graphics performance of the original Surface Book and is supposedly twice as powerful as the new MacBook Pro.
This year has been great for the AR, VR and MR revolution and this is yet another example of a company embracing this technology.