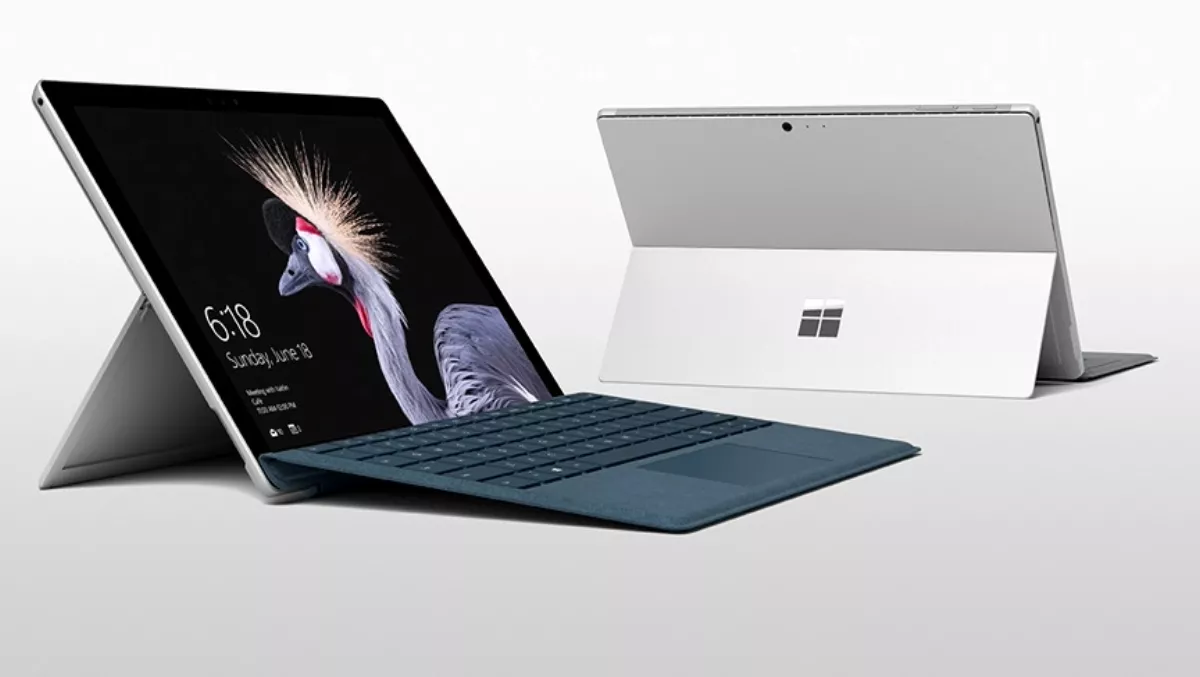 Microsoft's new Surface Pro with LTE seeks to eject MacBook Pro
Fri, 3rd Nov 2017
FYI, this story is more than a year old
By Ashton Young, Editor
Microsoft recently revealed its new Surface Pro with LTE at its 'Future Decoded' event at the London ExCeL centre.
Corporate vice president of Devices, Panos Panay says they're targeting specifically the mobile professional market and enterprises who are looking for alternatives to the MacBook Pro.
At the launch of the Surface Pro earlier this year, the Surface Pro LTE was in fact trialled – and now its official launch has been set for December 1.
Having 4G LTE connectivity enables ultra mobility for the new professional without having to rely on a hotspot providing phone. According to Microsoft, this consequently means it will also increase security and enable consumers to stay connected to Microsoft's cloud-based services while on the go.
While this may seem like a tiny gain (how hard is it to activate a hotspot on your phone to share Internet connectivity after all?), Microsoft's continued incremental improvements are all seem to be adding up to a substantial lead over its fruity competitor.
Initially, there will be two variants of the Surface Pro with LTE that will both be operating with the Intel Core i5 processor. It doesn't come with an i7 processor as that configuration requires a fan to keep the electronics at the right temperature and the fanless i5 version enables the LTE circuitry to be placed in that same space.
This brings about a question, do you go for more power with an i7 or more connectivity with LTE.
The base model comes with 4GB of RAM and 128 GB of storage, while the one above comes with 8GB of RAM and 256 GB of storage.
When you look at the features of the Surface Pro versus the MacBook Pro, it really does seem like Microsoft is winning on the innovation front.
MacBooks Touch Bar versus Microsoft's LTE, touch screen, pen-based computing and end-to-end integration of consumer and enterprise solutions if required.
Your move, Apple.