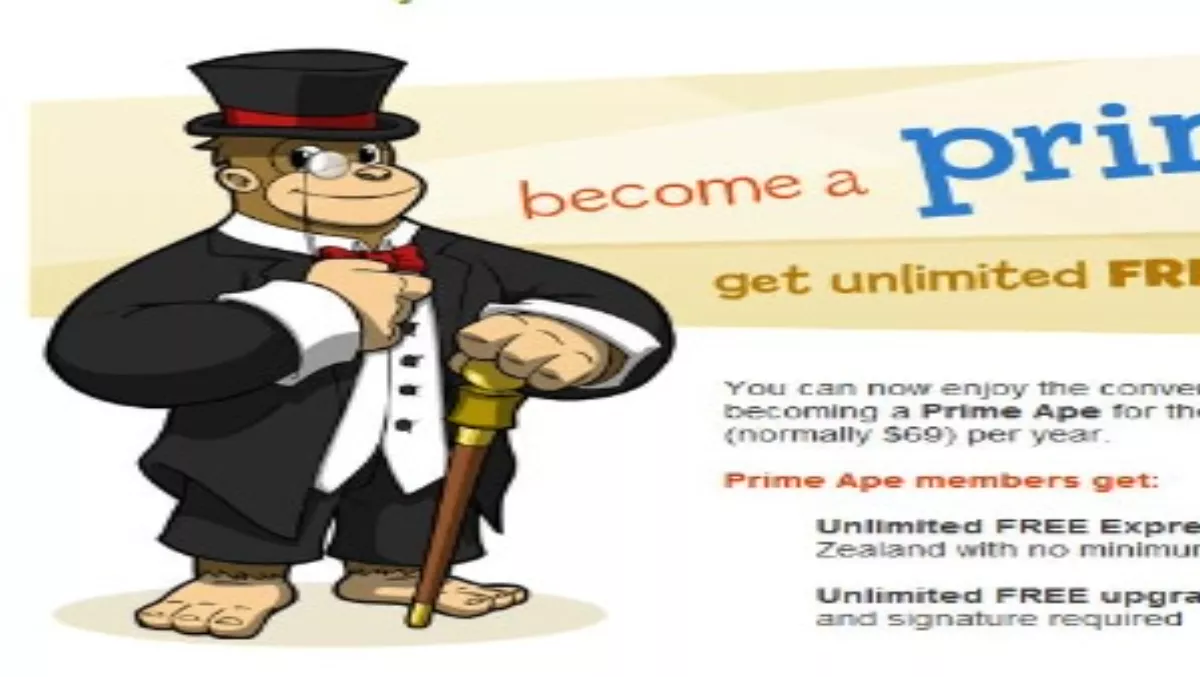 MightyApe puts paid to free nationwide shipping
09 Aug 2010
FYI, this story is more than a year old
Popular online retailer MightyApe has put an end to a special offer that dropped the entire cost of delivery for orders in excess of $49.
Instead the online retailer will now charge from $3.90 (for a single item such as a game or a DVD) for delivery. There will also be an express delivery option, which will allow individual items to be shipped as soon as they're available, even if they were processed within a larger bulk order.
According to an email sent out to customers today, "the amount you pay is now in line with that it actually costs to deliver your order. As a result of this you'll also see lower prices on many products across our range".
Mighty Ape has also introduced a premium 'Prime Ape' service that will allow a customer to pay an annual fee for unlimited free express delivery and unlimited free upgrades to Saturday delivery. As an introductory offer Prime Ape membership will cost $49 where it will normally cost $69 per year.