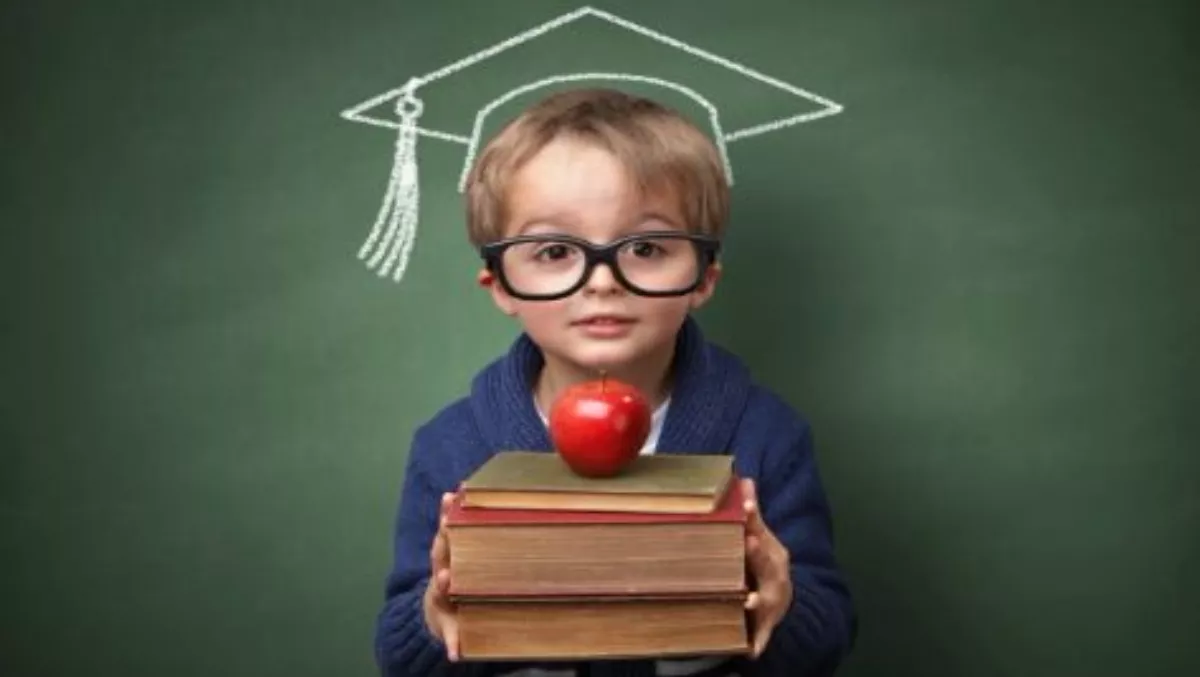 The Mind Lab: Preparing Kiwi kids for jobs of tomorrow, today
By Catherine Knowles,
Thu 10 Sep 2015
FYI, this story is more than a year old
Technology can be an enabler for alternative learning methods and approaches, helping to prepare students for jobs of the future, as displayed by The Mind Lab.
The Mind Lab by Unitec exists in New Zealand in four physical locations and is designed to enhance digital learning and modernise teaching.
The purpose built creative learning environments bring together classroom-based applied practices and online learning.
"Children who come to us can go at their own pace. The actual space is so creative so students feel very at home and very safe right from the get go - they are engaged very early on," says Fee McLeod, The Mind Lab general manager.
The Mind Lab is focused on giving students the skills they need to thrive in the modern world. The courses focus on problem solving, observation - including encouraging path of enquiry based learning, discovery, and building skills for the future.
"What will jobs be like in 10-20 year's time? Let's start with the skills these kids will need today," says McLeod.
At The Mind Lab, students can take part in programmes and teachers have the opportunity to partake in a Postgraduate Certificate in Applied Practice.
McLeod says there are tried and tested programmes, such as the one that focuses on robotics, and customisable programmes, which can be based on a school's cirriculum.
Working with Richmond Road Primary School, The Mind Lab crafted the forensics programme to help students retain knowledge about forensics topics they were studying in class, and get hands-on experience.
McLeod says the team set up a whodunnit crime scene complete with an audio clip of a 111 phone call and a trashed office set with paper and liquid everywhere.
The students then worked in teams - collaboration is huge, says McLeod - to problem solve and reveal who was guilty.
They took photos, used a magnifying glass and UV light to inspect evidence, and stamp pads to find fingerprints.
"They used these mechanisms to go through the process of discovering, observing, collaborating, and ultimatly to produce a path to what may have happened leading up to the phone call," says McLeod.
"Out of 100 students only 12-15 students got to the final answer, but it's about the process or journey. Success is fantastic, but the journey is more important," she says.
Educators can apply the concepts of The Mind Lab and its programmes to their own classrooms, she says.
"Schools can take a leaf out of our book at utilise a 21st century open plan model in the classroom," she says.
"Look at it more holistically. Look at the technology as an enabler, and focus on the skills as opposed to the actual tech. Look at problem solving, observation, collaboration and how these can work to promote our future generations," she says.
In terms of The Mind Lab's programmes, educators are given things they can implement in classrooms the following day.
For instance, some sessions show students how to use Scratch, the free programming language and online community that encourages the creation of interactive stories, games and animations. These students can then go home, log in, and continue to play around with the service.
Encouraged by their Mind Lab experience, Hobsonville Primary School embraced the idea of a non-traditional classroom and are working to break down the structure of the physical classroom environment and how each student is approached, says McLeod.
"They allow for open problem solving that enables students to explore and discover without a set end task or end time. There are no rigid confines that don't allow for creativity," she says.
This helps all students, particularly those that might not fit into the norm – whether this means they have learning difficulties, autism, ADHD, learn in a different way or are quite introverted.
"This type of teaching is very encouraging for different speeds of learning," says McLeod.