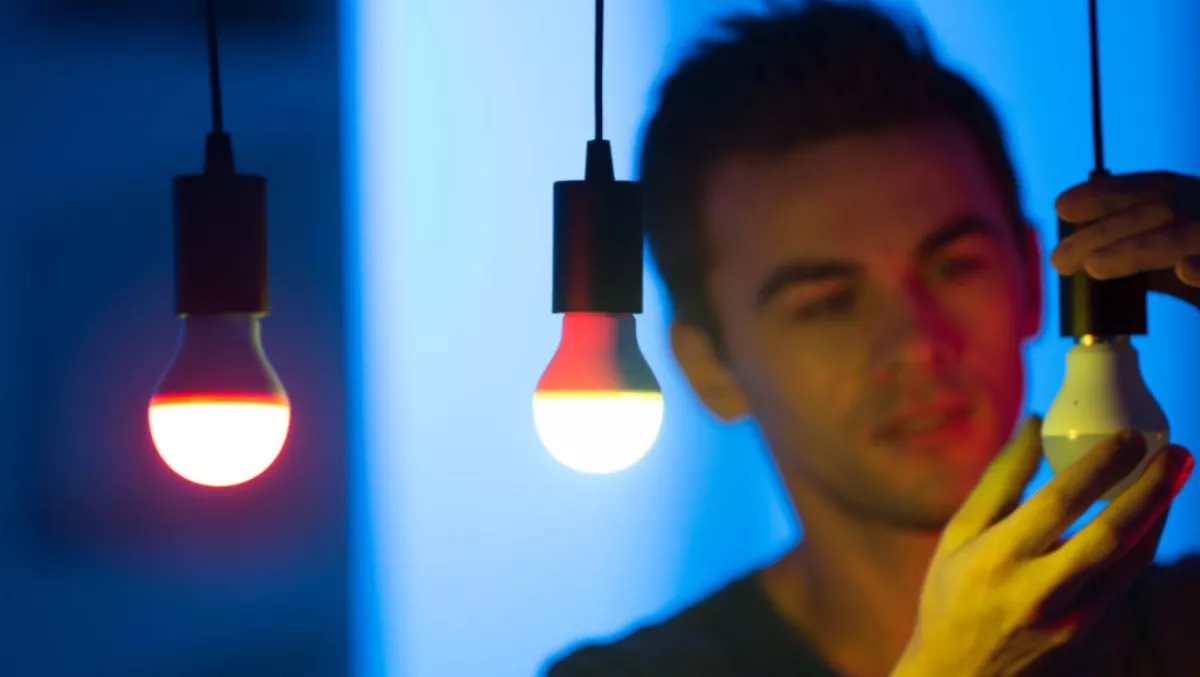 From mood lighting to a disco rave, Heelight is a smart-bulb that promises it all
By Kai Ping Lew,
21 Aug 2017
FYI, this story is more than a year old
Heelight is marketed as the world's most intelligent light-bulb that can 'hear' the environment through a digital sound control.
The device promises 30 different modes like rhythm mode and candle mode.
The developers say that it has 16 million RGB colours that can be used and adjusted according to user preferences.
By scanning the QR code users can operate the device remotely without Bluetooth, Wi-Fi or Zigbee, unlike traditional smarts bulbs.
The developers plan on crowdfunding the device to ensure international delivery of the product.
This means that the device might land in A/NZ very soon.
This could be the perfect device to integrate into a smart home, as it can ensure the light is always perfect for the situation.
That is if everything works as it should.
Because the device is currently untested in our region the real functionality and practicality of the product is still up in the air.
Yet it shows promise, despite not needing to connect it via Wi-Fi or Bluetooth users can still integrate the device into a connected home if they choose.
The device can also be controlled via an app, which allows users to directly choose the kind of light they want.
The promotion video showcases a massive amount of variation in colour and intensity.
There are also different kinds of light bulbs, including a fake-candle variation for those romantic dinners.
The developers say that Heelight is the result of research on how light affects a user's mood.
The bulb aims to eliminate harsh light that often blinds and frustrates users while simultaneously remaining functional.
Users can also use the device as a party light, with settings that literally make it the 'highlight' of an event.
There is a great deal of potential for this product, yet before it is tested and revealed to be on-par with its competitors I for one will remain sceptically optimistic about it.
Though, it does make me excited for a future in which I can speak one word and suddenly my entire house will become a dance-club.
You can watch the promo-video here: