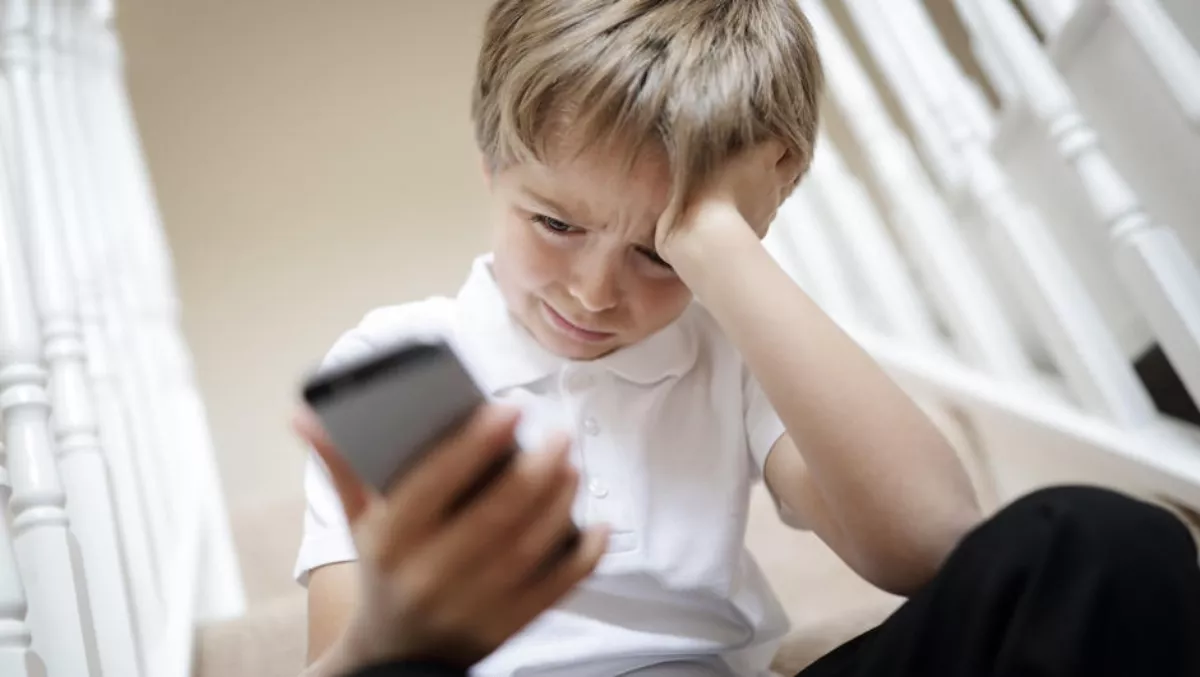 More people are reporting online bullying to Netsafe than ever before
FYI, this story is more than a year old
Online abuse, bullying and harassment are continuing to cause harm to New Zealanders nationwide, and more people are reporting those incidents to Netsafe.
There were 706 personal harm Complaints between April and June 2018, an 8.3% increase compared to the same period last year. So far in 2018, Netsafe has received 1358 personal harm complaints.
Most complaints (75%) were self-reported; 8% were made by a parent or guardian; 2% were made by another family member; 6% were made by an educator or school lead; 2% were made by a friend; and 7% were made by those categorised as 'other'.
The most common types of personal harm include: repeated unwanted communications; harassment/cyberbullying; false allegation; disclosure of sensitive personal facts; and threats, intimidation and menace.
Netsafe CEO Martin Cocker says although the figures are high, he's not surprised.
"Netsafe's research shows that almost a third of Kiwi adults have experienced unwanted digital communications in the last year, and nearly 1 in 10 have experienced a negative impact on their daily activities. The number of complaints made to Netsafe has been steadily increasing to reflect this," he comments.
A Netsafe and Ministry for Women study from earlier this year conducted a study of 1001 New Zealand teens aged between 14 and 17. It found that 70% had received unwanted communication, 19% experienced an unwanted communication that had a negative impact on their lives.
In a quarter (27%) of cases, the unwanted digital communication was related to a wider issue happening offline. Girls are also more likely to experience distress and harm.
In 2015 the Harmful Digital Communication Act was passed into law, but Cocker says it wasn't designed to solve all online harm challenges as there are still many issues that fall outside its scope. It is, however, a step in the right direction.
"There are still people who are experiencing harm online, who are having negative experiences online, who feel that they can't participate safely online - people who are in need of help with distressing situations.  The complexities of the problem and the intricacies involved with finding practical solutions need careful consideration," Cocker says.
In 2015 Netsafe also became the approved agency to receive, assess, and investigate harm complaints caused by digital communications.
It offers help and advice to sort out complaints, and it is free for all New Zealanders.
Netsafe is working on a number of other ways to tackle the online harm problem in New Zealand.
They include the 2018 Trans-Tasman Online Safety conference that covers key online safety issues like gendered abuse, image-based sexual abuse, the balance of free speech and counter-speech, and other trans-national legal challenges.
Netsafe will also work with educators as part of the Netsafe Online Safety Education Symposium.
People in New Zealand who are experiencing online harm can contact Netsafe for free information and advice by calling 0508 NETSAFE or visiting www.netsafe.org.nz. Netsafe's helpline is open 8am-8pm Monday to Friday, and 9am-5pm weekends and public holidays.