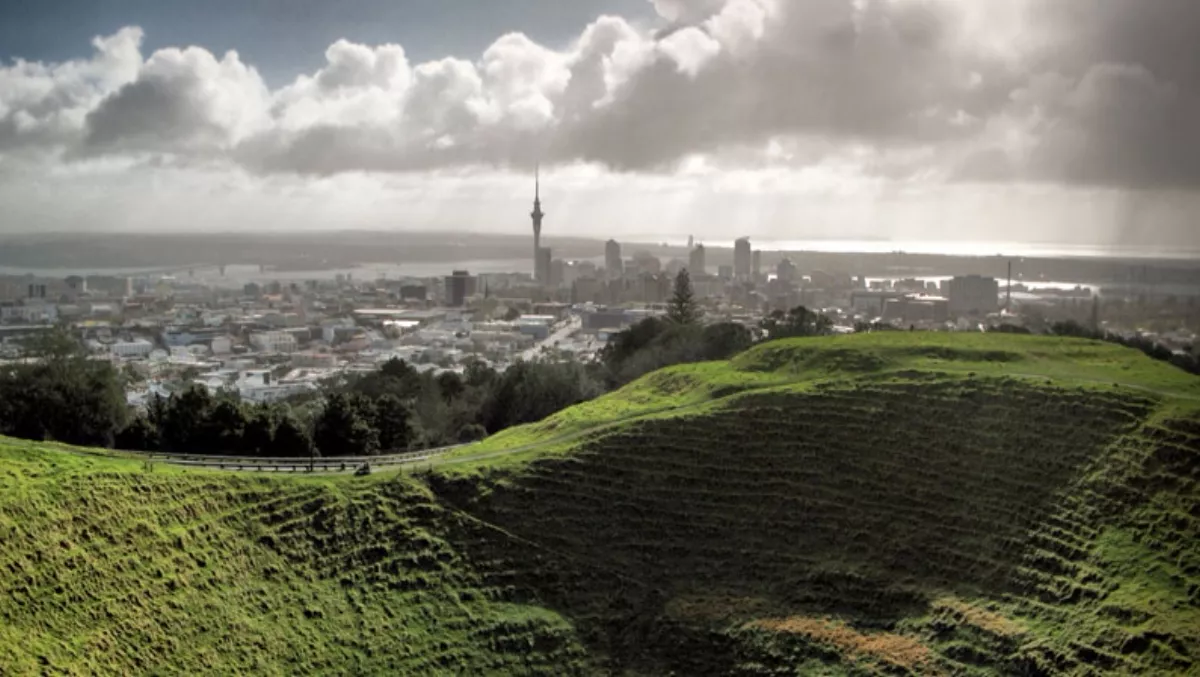 Mount Eden stars in new Google Earth update promo
By Alex Crossan,
Thu 20 Apr 2017
FYI, this story is more than a year old
If you don't get excited when New Zealand is acknowledged on the international scale, are you really a true blue Kiwi?
As part of Google Earth's new revival, Google wants to encourage users to utilise the 3D mapping service to take the opportunity to explore the world, and 'visit' places they've never been.
In a promotional video by Google, we see several aerial shots of various picturesque landscapes. Paris, a desert, some mountains, another desert.. And Mount Eden?!? We made it New Zealand.
In true Kiwi fashion, people are going, well, not crazy, but they're definitely talking about the cameo of the Auckland volcano in the ad for the promotion of Google's refreshment of the Google Earth technology.
From 0:22 - 0:25 you can see the scoria cone in all it's glory, and some of the surrounding suburb. If you take a closer look, you can actually see millenials wasting money on smashed avocado and flat whites at cafés in the area.
More interesting than Google's nod to Auckland in my opinion is the revival of Google Earth itself. The update allows Google Earth to be accessed through Google Chrome.
Unfortunately an app is still required for tablets and smartphones due to the presumably intense graphical load, but still that's not so bad. We already have apps like Snapchat and Instagram draining our data and battery, at least Google Earth is somewhat educative and interesting.
On top of that, Google have announced an update to the virtual reality version of Google Earth, which now works with the Oculus Rift and the HTC Vive.
View the new Google Earth ad and the star performance of Mount Eden in the video below from Google's YouTube channel.