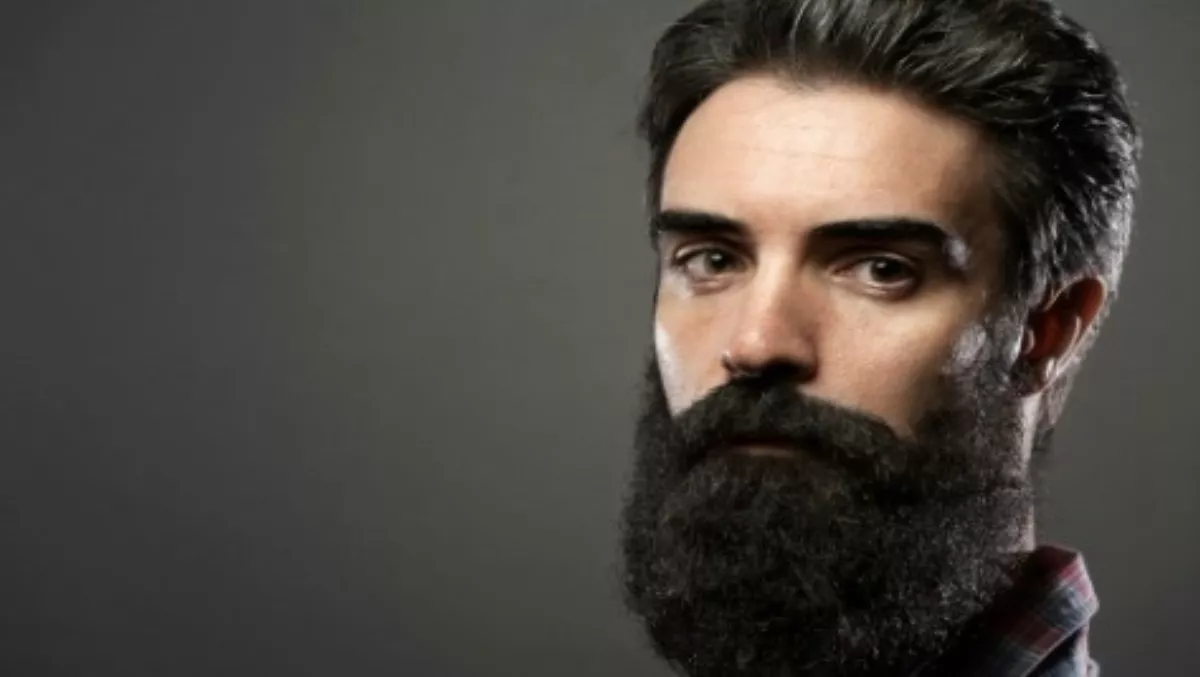 Move over Tinder, the beards have arrived
By Shannon Williams,
09 Jan 2015
FYI, this story is more than a year old
Hold the smartphone.
No longer will you have to keep swiping left until you find a photo of a dude with a beard. There's a new app out there for people with beards and people who love beards.
Bristlr, much like Tinder, is a networking site for finding people you might like to meet. Or bang. Or talk to, whatever.
What sets Bristlr apart of course, is its focus on beards.
"Instead of asking if you're single or taken, or looking for me or women, Bristler simply asks you if you have a beard." The company says on its website. "You can find find people near you who either have beards, or are looking to meet people with beards."
Bristlr was created by John Kershaw, 28, who lives in the UK and came up with the idea as a joke. When not creating beard-related social networks, he's a freelance software developer.
The app provides a beard-rating option, allowing users to find out how well a potential date's beard ranks compaired to other bearded locals. Like Tinder, if two users like each other, they are then free to exchange messages.
While dating apps this specific are common, and this particular one is certainly cashing in on the lumbersexual fad that doesn't seem to be going away, there are some technological features that make Bristlr very appealing.
Copy and pasted messages that are sent out en masse are far too common on dating sites and dating apps. Bristlr will actually tell the user if a message they have received is a just a copy and paste that has been sent out twenty times before.
"Just so you know, Bryan has sent this exact message to at least 7 other people," the message says.
How liberating will it feel seeing the data of how many times some douchebag has sent the exact same message.