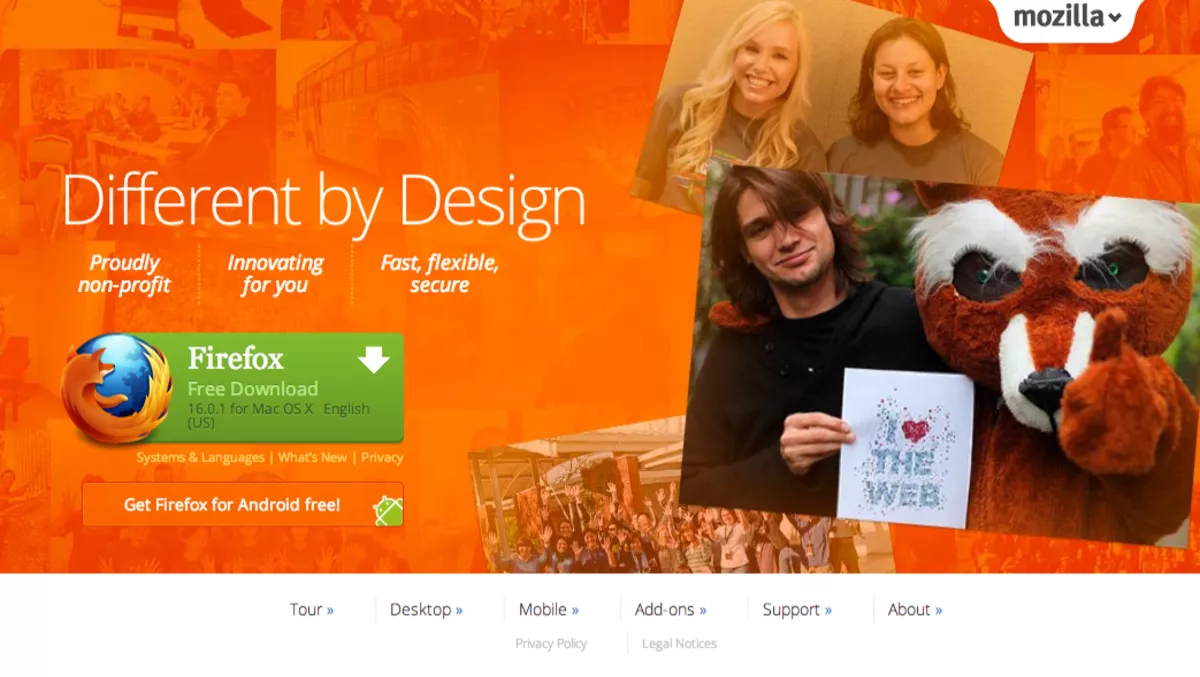 Mozilla Firefox upgrade taken offline
12 Oct 2012
FYI, this story is more than a year old
Mozilla Firefox has taken it's latest version offline over concerns regarding security vulnerability.
The web browser advised upgraded users to downgrade until developers can solve the issue, believed to be allowing "a malicious site to potentially determine which websites users have visited."
Released on October 9, the Firefox 16 Web browser has been pulled back from its distribution with company taking no chances just a day into its official launch.
"Mozilla is aware of a security vulnerability in the current release version of Firefox (version 16)," says Michael Coates, Mozilla director of security.
"We are actively working on a fix and plan to ship updates [Oct. 11]. Firefox version 15 is unaffected."
"At this time we have no indication that this vulnerability is currently being exploited in the wild.
"Firefox 16 has been temporarily removed from the current installer page and users will automatically be upgraded to the new version as soon as it becomes available.
"As a precaution, users can downgrade to version 15.0.1 by following these instructions. Alternatively, users can wait until our patches are issued and automatically applied to address the vulnerability."