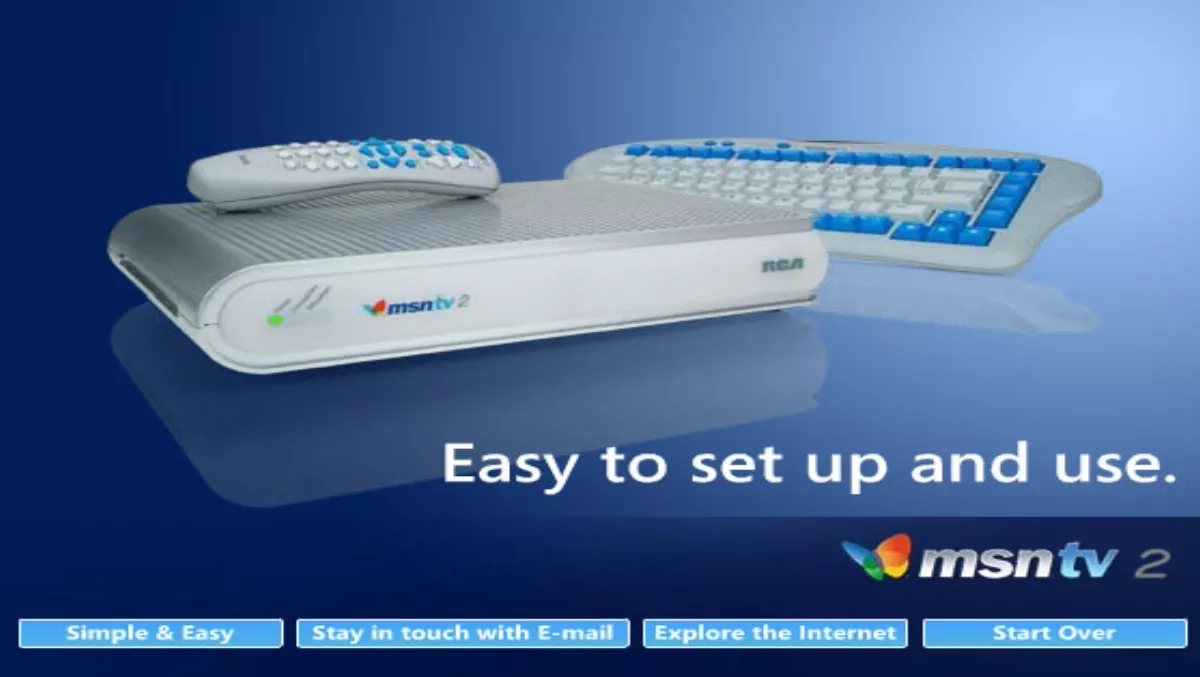 MSN TV to sign out in September
Tue 9 Jul 13
FYI, this story is more than a year old
Microsoft has "made the difficult decision" close down MSN TV, its subscription-based internet television service, at the end of September.
After buying the company in 1997 for US$425m, Microsoft will sign out of MSN TV for the last time on September 30, following 16 years of owning the service.
"WebTV (later called MSN TV) started in 1996 with the goal to bring new people "online" and to give those already online an easy, hassle-free means of accessing the internet from the comfort of their homes," Microsoft said.
"Later, MSN TV 2 was released with vastly greater power and features.
"Since then, the web has continued to evolve at a breathtaking pace, and there are many new ways to access the internet.
"Accordingly, we have made the difficult decision to end the MSN TV service on September 30th, 2013.
"We are working with our customers to ensure the transition is as seamless as possible."
While customer service will be available until January 15 next year, Microsoft is giving up a service which was one of the first to allow internet access through a TV, under the original name of WebTV.
A number of devices still provide a similar service however, including Apple TV, with CEO Tim Cook telling All Things Digital that the interactive TV arena "continues to be an area of great interest to us."
"When you look at the TV experience, it's not an experience that I think very many people love," Cook said.
"It's not one that has been brought up to date for this decade. It's still an experience much like 10 years ago or 20 years ago."
Save your data
Before the service ends, Microsoft is advising users to save all data to their SkyDrives before accounts are closed.
"Because there are so many ways of saving photos on MSN TV 2, and only Shared Photos will display on SkyDrive, you may need to convert your email photo attachments and photo albums to Shared Photos," the company said.
"And remember, you will need to do this for every user on your account that you plan on saving."
For more information on the closure, click here
Are you bothered by the closure of MSN TV? Is this big news for Apple TV? Tell us your thoughts below