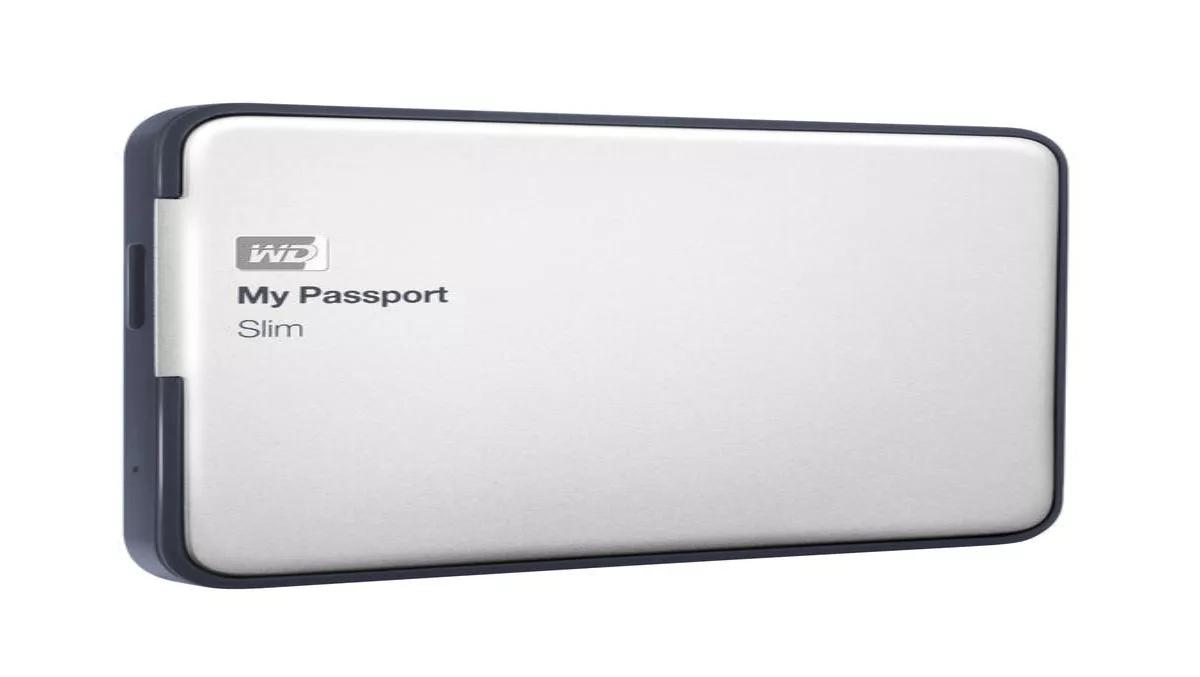 'My Passport Slim' released
FYI, this story is more than a year old
Western Digital has released their new series of portable hard drives just in time for Christmas.
The aptly named 'My Passport' series is available in 1TB and 2TB versions which are the size of an average wallet and come enclosed in a sleek brushed metal finish. The HDD's are also fitted with Exclusive WD Smartware Pro Data Protection with both local and cloud storage backup (via dropbox) offering users the prospect of a great mobile storage solution.
Both versions of the 'My Passport' provide 256-bit hardware encryption so you can protect even the most important files, documents and images whilst on the go.
Last week I went on a trip to the nation's capital and decided to put the drive through its paces.
I took the train to Wellington so decided to take work and entertainment options with me for the journey. As the drive comes with USB 3.0 transfer rates are rapid and I was able to transfer large high resolution media files and images in a matter of seconds.
The 'My Passport' is so compact that it does not require an additional power source other than being connected to a USB port, which provides confidence that you can easily use it whenever you need to.
The sleek metal finish not only looks good but gives you confidence that the device is robust enough to take the odd knock without worrying about the integrity of the drive.
I have to admit I took advantage of the cloud back-up option before I left home 'just in case' something went wrong, but it was completely unnecessary. Whenever I connected the drive to my laptop it worked flawlessly opening images, media files and spread sheets in an instant.
Did I mention that it's small? Twice I had to check my pocket to see if I had forgotten the 'My Passport' as it really is the size and weight of a wallet – but luckily for me it was still there and even if I had lost it my documents were backed up in 'dropbox'. For thos e of you wondering the exact measurements are 4.33 x 3.17 x 0.7 inches.
In New Zealand the 1TB version retails for $169.99 and the 2TB option is $269.99.
If you are contemplating updating your portable storage or just looking for a new portable hard drive then I wouldn't look too much further than the 'My Passport' series.
Do you think the 'My Passport' series would meet your requirements? Tell us your thoughts below.
Related stories
Top stories