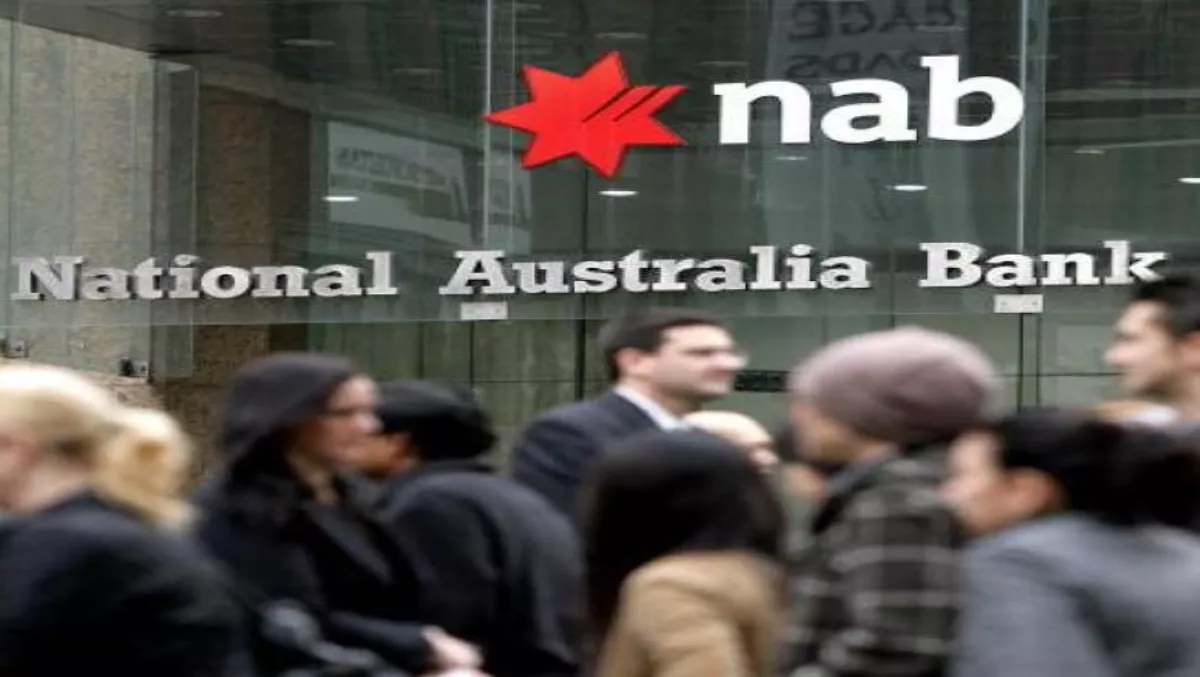 NAB Social Media Command Centre unveiled
FYI, this story is more than a year old
If anyone still thinks that social media is just a passing phase, this ought to put your doubts to rest. National Australia Bank has taken its commitment to social channels to the next level, moving its team of seven into a fancy new command centre loaded with the latest tools and tech.
The NAB Social Media Command Centre is based in the bank's Melbourne HQ and is "a very visual room," says Sam Plowman, NAB Executive GM/Direct Banking. "It tells us immediately what's happening in the social space. We can absolutely get the pulse of the market."
Plowman says the centre was developed specifically to help the bank monitor and manage social network interactions with customers – an area that has been brought to the forefront recently, thanks to the rise in social media usage in business.
In keeping with NAB's dedication to customer service, the new social media command centre will allow the bank to respond to customers and provide help more quickly and effectively, using a "visual social media toolset".
The toolset is built around the Salesforce Marketing Cloud and Intel technology. Plowman says this allows the bank's social media team to be both reactive and proactive in terms of responding to customer comments and complaints.
"It's a great way for us to stay in touch with what's been said positively about our organisation, but also what's been negatively said. When we hear the negative, we can address it," Plowman explains.
As for the actual technology, the centre features five large LCD screens, which broadcast feeds delivered from SalesForce that display what is trending on social channels and also help identify any potential issues for the bank.
Plowman believes that having a dedicated space will help NAB keep pushing its social media activities in new directions. He also hopes that the command centre will demonstrate the potential of social media to the rest of the bank, encouraging them to get more involved in the social space.
Plowman makes his feelings about the future of social media very clear stating, "We're a bank that's been around 150-160 years. We plan to be around for a lot longer, and social is going to play a very key part in that."
He believes that social media is not here to replace existing communications channels, but rather to supplement them. ATMs, call centres, branches and now social media will work together to provide the best possible experience.
What do you think of the new NAB Social Media Command Centre? Does your bank live up to your social media expectations? Share your thoughts below!
Related stories
Top stories