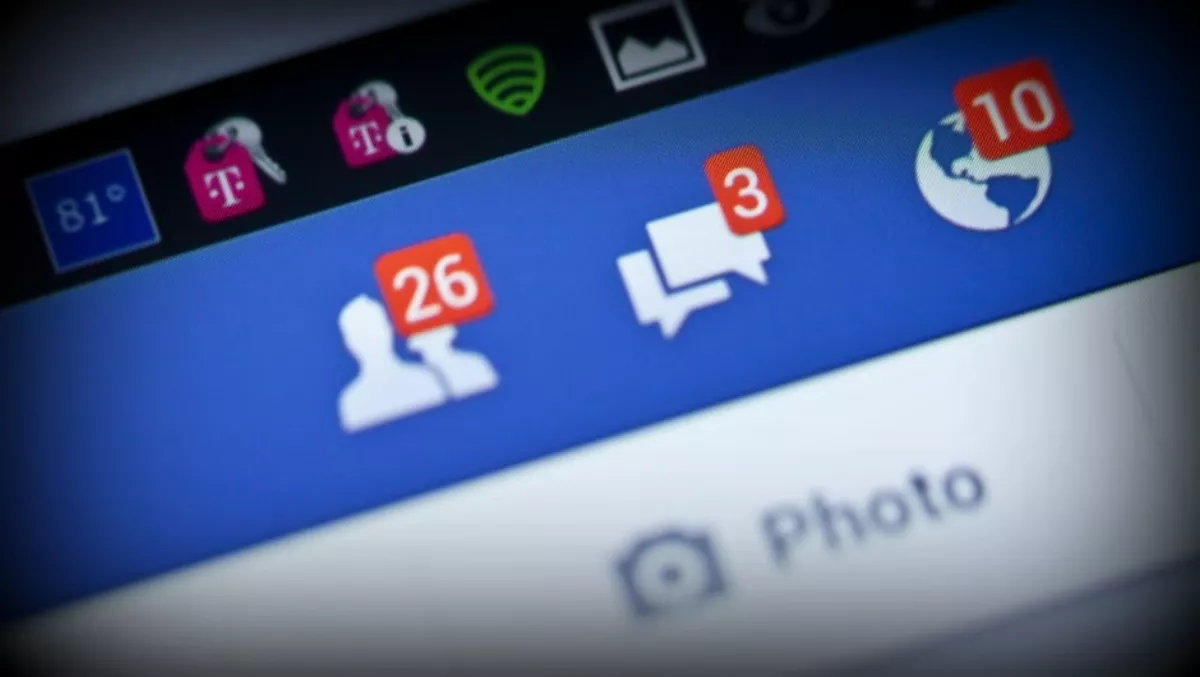 The National Party gears up to ban Facebook
FYI, this story is more than a year old
In a move that is sure to shock many, the National Party has announced it intends on banning the most popular global social media website: Facebook.
Established in 2004 by Mark Zuckerberg, and now with more than one and a half billion users, Facebook has become a part of life for many, re-shaping how we communicate and connect.
Because of the open nature of the website, several countries have interfered with or banned access, including Bangladesh, China, Iran, Syria and now New Zealand.
With the help of New Zealand's intelligence services, in 2013 the National Party proposed an internet monitoring committee. The committee was tasked with finding and ameliorating malicious sites that are considered a threat to the citizens of this country. Several blogs that were being used as terrorist group's means of communication were shut down, as were more than 83 porn sites and the online page for TV3's New Zealand's Hottest Home Baker.
The investigation into the stability and merit of Facebook has been the committee's longest project. Beginning in July 2013, the group launched a broad discussion and then implemented 'deep learning' experiments. The findings of these experiments remain closed to the public, but it is rumoured 'insuferable neuroses', 'insouciance' and 'chronic comparison' were among the highest threats to the safety and wellbeing of New Zealanders.
An ex-committee member, who doesn't wish to be named, said he 'doesn't know what the big deal is' and 'Facebook can be fun'. The spokesperson has 1,241 friends and counting, and is known for sharing memes on his page - he says anything involving Dr Phil is 'a winner'.
Despite opposing arguments such as this, the spokesperson said the committee was overwhelmingly in support of banning the social media site as 'an act of national importance'.
The National Party is yet to make an official statement, but it's said the site will be banned first to those 35 and under on April 9, followed by 75 and under on the 12th, and finally to New Zealand's senior residents. There are talks of leaving the site available to the seniors as they are New Zealand's most active age bracket and online communications only includes arson and chemical warfare 2% of the time, but this is yet to be confirmed.
The National Party declined to comment on the ban, only saying, "The health and wellbeing of our citizens has been and continues to be our number one priority. We are constantly looking at ways to innovate and grow our great nation, and sometimes that means taking what could be considered 'drastic' measures. We see great things in the future for all New Zealanders."
We will keep you posted on updates as they arise.
Disclaimer:
This story has been produced as satire to celebrate the joy of April Fools Day. The day only comes around once per annum.
We hope that you've had as much fun reading this story as our team had writing it. Please accept any apologies for mentioning your brand, business or name. Please understand it's light hearted fun and if you are mentioned, it's because we think you're awesome.
Related stories
Top stories