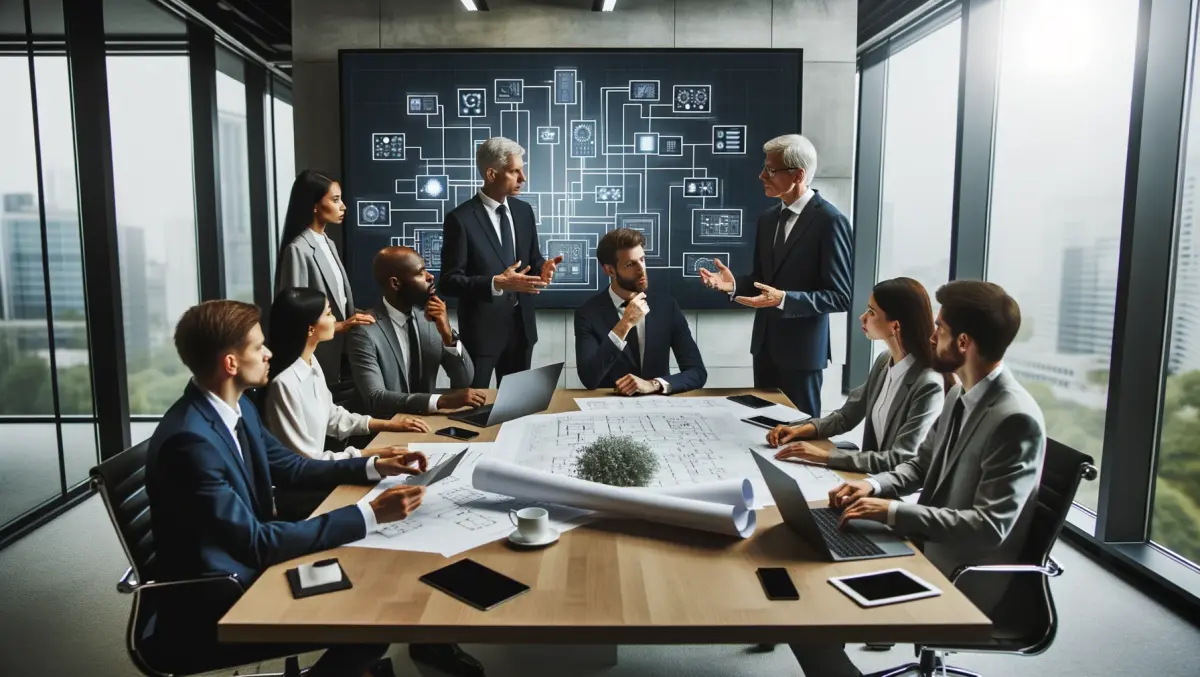 NBA 2K15 shoots for three and is a winner
By Damian Seeto,
Wed 22 Oct 2014
FYI, this story is more than a year old
The NBA 2K series has become the premier basketball franchise in the gaming industry. The latest release of NBA 2K15 shows just why the series is revered by so many gamers around the world.
Last year's release of NBA 2K14 was a milestone since it was the first of the series to hit the the new PS4 and Xbox One consoles. NBA 2K15 builds on the success of its predecessor and does subtle changes that make the game feel and look better than ever before.
NBA 2K15 goes to great lengths to make the experience as engrossing and updated as possible. New to the franchise is pre-game analysis hosted by Ernie Johnson and Shaquille O'Neal. They are funny and are a nice distraction until the game loads. The loading times can be lengthy, but these two help ease the pain.
In terms of the on-court action, NBA 2K15 looks as good as ever on the PS4. I played NBA 2K14 on Xbox One, although this year's edition looks identical. This isn't really a bad thing as last year's graphics were already phenomenal.
What I admired most about NBA 2K15 is how up-to-date the game is in terms of its roster. They updated LeBron James' character model to make him look thinner. LeBron James lost weight just a few weeks before NBA 2K15 came out, so they managed to update his look quickly. They even added the new Cleveland Cavaliers jerseys for the game too.
For fans of the older basketball players, classic teams are still here. You can play still play as Michael Jordan, Larry Bird, Magic Johnson and more. They also added a lot more European teams to the game too. The only thing missing for Kiwi sport fans is that the New Zealand Breakers are not included. Still, we can still play as Steve Adams who is currently playing for OKC.
The controls and overall gameplay should be familiar for fans of the series. You still shoot while using flicking on the right stick and the on-court action is fast and very fluid. I liked the fact that with this year's game, they added a "shot meter" at the bottom for each player. This is helpful so that you can time your shots correctly. Veterans can turn it off, but it's a good feature for beginners to use.
In terms of modes, NBA 2K15 includes the ever popular MyCareer mode. This mode is awesome as you can act like a douche on your way to become a famous NBA star. You can of course act humble, but that's not very fun. I opted to be arrogant and hog the ball lots of times. People didn't like me, but I managed to still win games.
You can also scan your own face in NBA 2K15 too. The process can be clunky if you are impatient though. You have to keep you head still and rotate it left to right properly. I managed to do it on my second go, but my brother failed to scan his face at all. I was impressed with my result though, as my character model looked pretty accurate.
One major flaw to the game currently is that the game's servers have been playing up. Even after two weeks from release, many players have been unable to connect to the servers on a regular basis. Hopefully 2K fixes them as a lot of players are no happy about the situation.
Another downside is that the game still snubs the Slam Dunk and Three Point contests. These modes featured in older games in the series, but they have not appeared since NBA 2K12 I believe. Hopefully they make a comeback sometime in the near future.
Apart from the ongoing server issues and some missing modes, NBA 2K15 is one of the best sports games you will play this year. It has realistic graphics and gameplay that is unmatched to this day. Hardcore NBA fans will be insane to miss out playing this game.
Verdict: 8.5/10