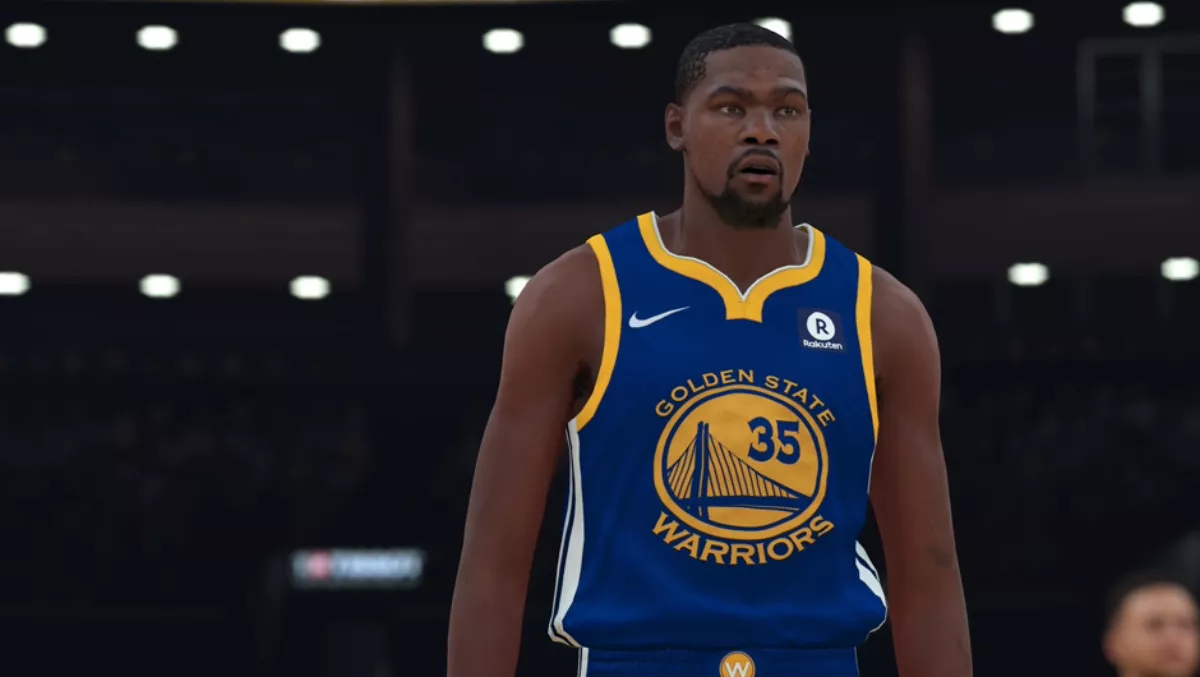 Is NBA 2K18 a slam dunk?
Thu, 12th Oct 2017
FYI, this story is more than a year old
This year my counterpart, Damian Seeto, and myself swapped reviewing duties when it comes to this year's basketball games. Traditionally, or at least for the last couple of years I've reviewed EA's NBA Live and Damian has done NBA 2K. For the first time in a while, I've got to check out what 2K have been up to in NBA 2K18.
My main concern, having been away from the franchise for a while was the tutorial system. In the past I've found the drills to be mind-sappingly dull. Thankfully the 2KU tutorial system understands that you want to play ball, putting you in a game whilst reminding you of the moves as you play.
It was only after playing through the Basic, Intermediate and Advanced 2KU sessions that my ball games stopping looking like a jumping competition between a load of seven-foot-tall men. 2KU is a great way to have fun learning the game, without feeling like you are at school.
NBA 2K18 delivers all the modes that you'd expect from a modern sports game and then some. You can, or course, set up your own match-ups, play tonight's games in NBA Today, play some one-on-on/two-on-two etc. via Blacktop. MyGM: The Next Chapter takes your user-created player and puts him in a narrative-driven mode as a GM, six years after an injury forced him out of the game.
MyTeam is NBA 2K18's equivalent of EA Sports' Utlimate Team fantasy team/collectable card game mash-up. I love it across all of EA's sport games and I love MyTeam in 2K18. It adds a little extra to the game and dishes out a bit nostalgia from my sports card collecting days as a kid.
Whilst 2K started the current trend of including narrative single-player campaigns in their game, for NBA 2K18, they have changed track a bit. Instead of an interactive movie whereby gameplay is secondary to story, MyCareer: Road to 99 follows the career of aspiring NBA player, DJ, more emphasis on the on-court action than being a cinematic experience. I'd say they got the balance right.
The inclusion of the weird, PlayStation Home-inspired The Neighbourhood, with its virtual sports stores, training gyms, in an open-world area that looks like the set of Sesame Street, is a bit odd. As well as place to wind down between NBA games, The Neighbourhood a community area where players can socialise and shoot hoops with each other. Clearly a lot of effort has gone into this area, but I found it more of a distraction than anything else.
The actual on-court gameplay is the absolute business. The dribbling, blocking and shooting all looks and feels as it should. In a game as fast as basketball, where turnovers can happen so easily, I never felt that I was a victim of the control system. Everything works as it should. Whilst it took a while for me to ditch the buttons in favour of the skill stick system, when I did it really opened the game up for some organic basketball play.
2K have been perfecting their player animations for years now. The basketball players move about in such a realistic manner, from a distance you would think they were the real thing. For close up's the likenesses are superb, and it's easy to recognise the likes of Kevin Durant, LeBron James and Stephen Curry.
Whilst I commend 2K for not making all the players unrealistically shiny with sweat. There were occasions when I felt that the visuals were a bit too flat. I'm really being picky here, as this was likely noticeable only because the graphics are otherwise approaching photoreal.
NBA 2K18 is a great sports title, perfectly capturing the frantic nature of the on-court action without resulting in a button-mashing exercise. Not so sure about The Neighbourhood, personally, but I can see the appeal for friend using it as a lobby to meet up for a game together. The graphics are fantastic and the overall presentation as slick as you'd expect from 2K.