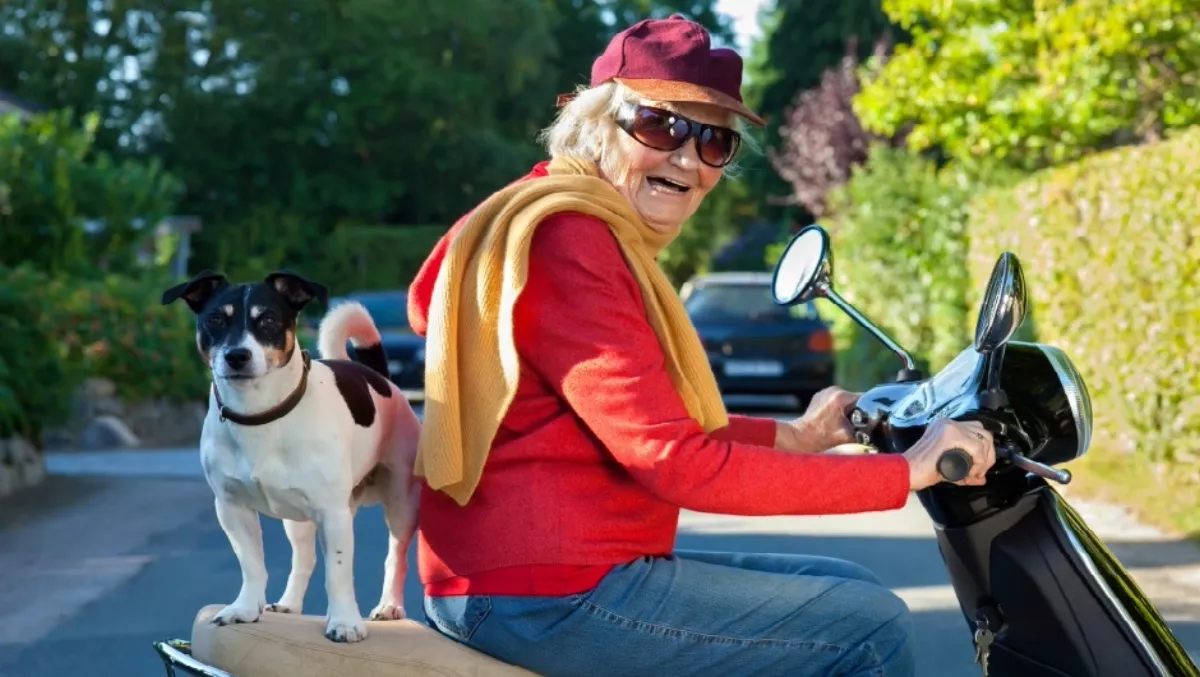 Need speed? Now you can request an Uber motorcycle
FYI, this story is more than a year old
Uber, the company that has revolutionised taxi services with their convenient app, is adding a new type of vehicle to its fleet: Motorcycles.
On Tuesday the company announced their new service (dubbed UberMoto), which allows passengers to jump on the back of a motorcycle with an Uber driver (or rider?) at the handlebars. It has debuted as a pilot program in Bangkok, a city that is bulging with traffic.
Despite Uber's rapid growth around the world (now active in 350 cities in 60 countries after just 6 years), it has faced challenges in the Asian market from existing competition, some of which are already using motorcycles so the idea isn't by any means original.
The question is, why use Bangkok as the testing ground?
Well, it's common knowledge that a motorcycle will help you get from A to B not only quicker than a car, but also cheaper. And in terms of personal transport, Bangkok has got to be one of the busiest.
According to Uber, over 1500 new cars hit the streets of Bangkok everyday. Only just a few years ago that number was less than 750. Unsurprisingly, this has meant average traffic speeds have fallen to under 16km/h - during rush hour this drops to just 11km/h. These figures have resulted in the average daily commute now taking over 2 hours.
This kind of congestion is bad for productivity in Bangkok and the resulting pollution undermines everyone's quality of life.
Uber affirms that the idea behind UberMoto is to save their passengers time and money, especially if they only require a short ride that doesn't really justify using a car.
You lose nothing with the new service, as UberMoto still carries all of the safety features we've come to expect from Uber, including GPS tracking, two-way feedback from both driver and passenger, the ability for the passenger to share details of the trip with other people and all UberMoto drivers have to go through a police background check.
The process for hailing an Uber motorcycle is almost exactly the same as hailing an Uber car. You select the UberMoto option via the Uber mobile app and then follow the usual processes. Your ride turns up (helmet provided to meet Bangkok standards) and you are whisked away to your destination.
UberMoto will only be available in limited parts of Bangkok during its preliminary launch, but the company asserts that "demand is expected to be off the charts" and the service will quickly expand to surrounding areas.
So how long before we get this service in New Zealand? Hopefully before our average commute takes longer than 2 hours - or is it already too late?
Regardless, remember what your mother told you: If you're riding as a passenger, wear the appropriate safety gear (skirts, dresses and rugby shorts aren't the best options) and act like a sack of spuds.