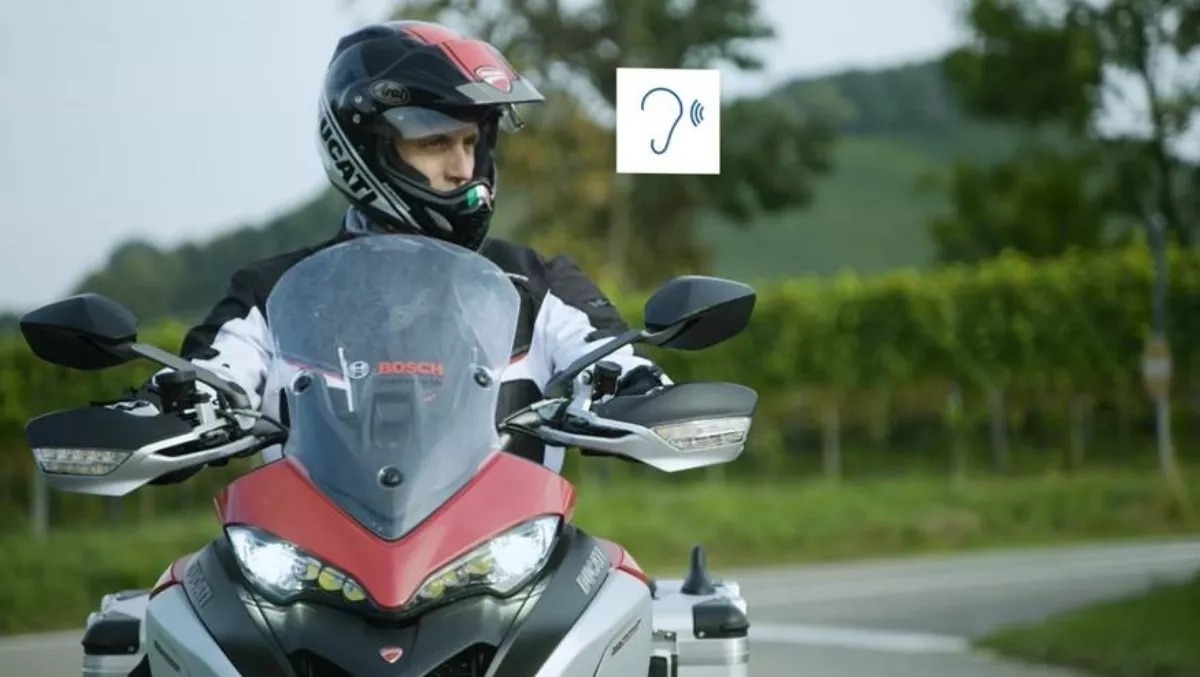 New 'digital protective shield' may prevent car vs motorcycle accidents
FYI, this story is more than a year old
The Aussies and classic German engineering might now have one more notch in their belts after creating new technology that might just prevent car vs motorcycle accidents.
Bosch, Autotalks, Ducati and Aussie company Cohda Wireless developed the technology which they say could prevent nearly a third of all motorcycle accidents.
According to their statistics, motorcyclists are 18 times more likely to be killed in an accident than car drivers. In Oz, motorcycle and pillion riders accounted for 19 of all fatalities on Victorian roads last year. Often motorcyclists are overlooked or invisible in road traffic at intersections and when passing.
The companies have worked together to come up with a prototype solution that connects motorcyclists to car drivers using smart technology.
"We let motorcycles and cars talk to each other, creating a digital protective shield for riders," says Dr. Dirk Hoheisel, a member of the Bosch board of management.
Ten times per second, the new WLAN-based technology detects vehicles within several hundred metres and broadcasts information about vehicle types, speeds, positions and travel directions.
It's able to relay that information back to drivers long before they ever see each other with the naked eye. It warns car drivers that a motorcycle is coming, which means they can use a better defensive driving strategy.
"For example, typically dangerous situations arise when a motorcycle approaches a car from behind on a multi-lane road, ends up in a car's blind spot, or changes lanes to pass. If the system identifies a potentially dangerous situation, it can warn the rider or driver by sounding an alarm and flashing a warning notice on the dashboard. In this way, all road users receive essential information that actively helps avoid accidents," the companies state.
The public WLAN standard ITS G5 is behind the sensor. Transmission times equal around a few milliseconds and can broadcast information from moving, parked or idling cars.
According to the companies, this allows drivers and motorcyclists to transmit information and spread it from vehicle to vehicle in a 'multihopping' spread, meaning all road users know what's happening and can take action.
Bosch accident research predicts that this technology could prevent a third of motorcycle accidents.
"Through safety systems such as ABS and motorcycle stability control, Bosch has already made riding a two-wheeler significantly safer. By connecting motorcycles, we are taking safety to the next level," Hoheisel adds.