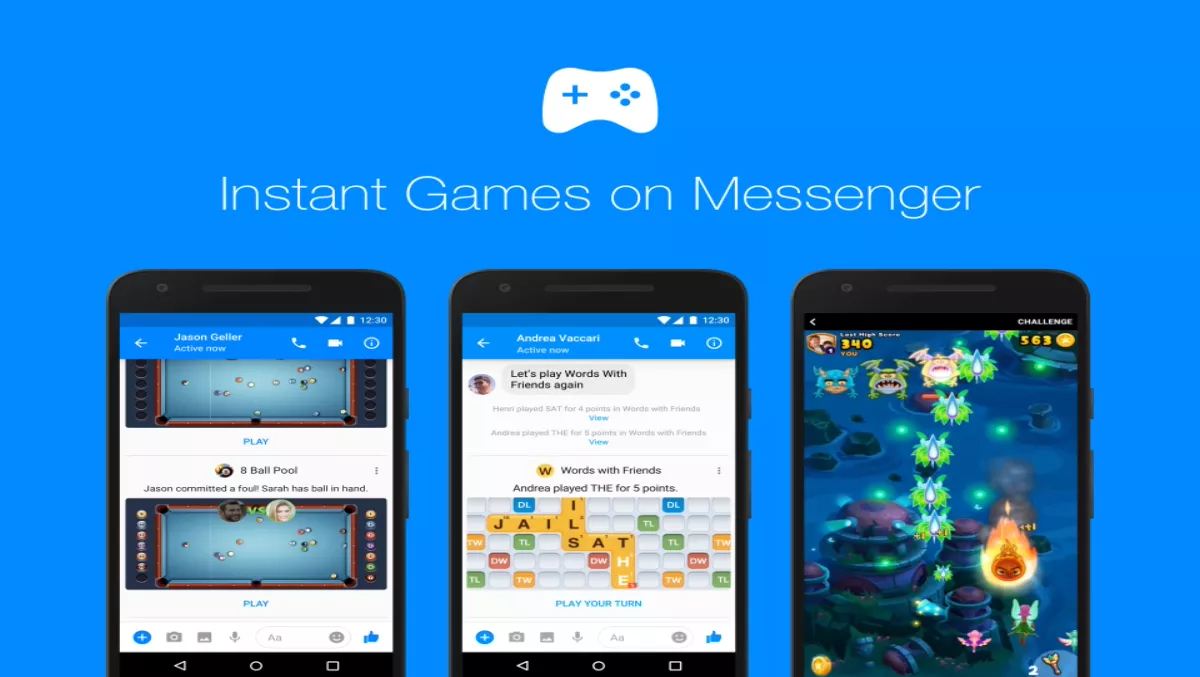 New Facebook Messenger games coming your way
Wed, 3rd May 2017
FYI, this story is more than a year old
By Alex Crossan, Contributor
Today Facebook has begun to roll out Instant Games on Facebook Messenger more broadly for the hefty 1.2 billion user base. Also being launched are new features that were previously exclusively previewed to developers at Facebook's F8 conference this year.
New gameplay features which allow developers to create unique and sophisticated experiences and Game bots to help game makers bring to life things like new levels and rewards.
Turn-based games such as the wildly popular Words with Friends are highly requested by users, according to Facebook in a blog post. These kinds of games can utilise the new features to weave in leaderboards and tournaments, and offer more visually engaging and customizable game messages during play.
People will begin to see new features as game developers start to incorporate the new capabilities with one of the most popular Instant Games, Blackstorm's EverWing.
Depending on what device you use and where you are located, there are now up to 50 games titles available on Messenger, with more being introduced almost every week. Facebook is also bringing Miniclip's 8 Ball Pool (nostalgia overload!) to Messenger.
The new Instant Games on Messenger will roll out over the next few weeks worldwide for both iOS and Android.