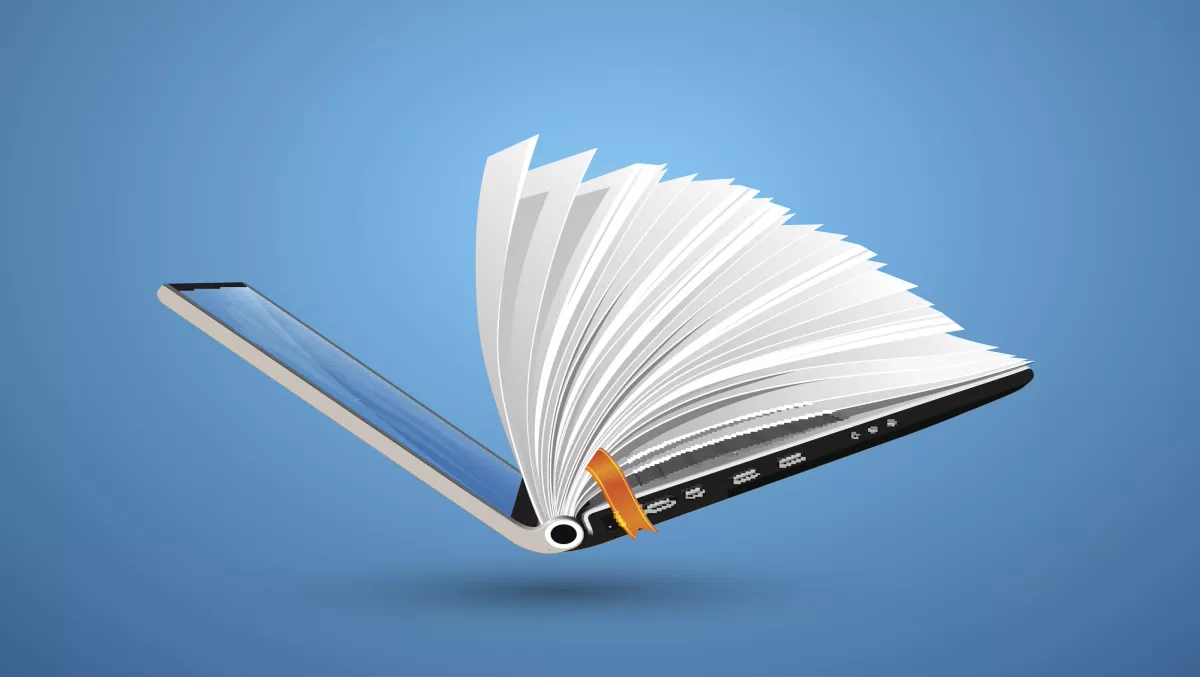 A new generation of Chromebooks, designed for millions of students and educators
Tue, 28th Feb 2017
FYI, this story is more than a year old
When I was a student, I juggled different tools throughout my day—a paper notebook for history, a shared desktop for writing, and a graphing calculator for math.
In the years since, computers have begun to replace the need for those various tools—what we did on that calculator can now be done with an app, for example—allowing new possibilities for teaching and learning.
Through our tools and devices, we try to help these possibilities come to life. Today both Chromebooks and Classroom are used by more than 20 million teachers and students, and we're excited to announce that more than 70 million people actively use G Suite for Education.
Chromebooks have been the device of choice for educators because of their simplicity, security, shareability and low cost. And at Bett this week we're introducing a new generation of Chromebooks designed to adapt to the many ways students learn.
Look out for new Chromebooks from Acer, Asus, HP, Dell, and Lenovo in addition to the recently announced Samsung Chromebooks—a powerful option for educators. With new apps, stylus and touch capabilities, we expect our partners will continue to build an even wider variety of Chromebooks in the future, including detachables and tablets.
More versatile Chromebooks
At Bett we're featuring two devices: the Acer Chromebook Spin 11 and the Asus Chromebook C213, arriving late spring. We worked with educators and partners to design these Chromebooks for the specific needs of schools:
Stylus capability: Both Chromebooks come with an intelligent, affordable stylus for student note-taking and drawing. The low-cost pens resemble #2 pencils with a unique eraser for correcting mistakes and don't need charging or pairing, so they can be shared and easily replaced if lost.
These Chromebooks use an input prediction model built using Google's machine learning to ensure writing is extremely responsive. And with Optical Character Recognition in apps like Google Keep you can easily search handwritten notes.
World-facing camera: Schools everywhere have asked for world-facing cameras so students can use Chromebooks to capture photo and video from all directions. We carefully designed the camera on the keyboard side, so when a Chromebook is flipped, the camera faces outwards and students can hold it like a tablet.
USB-C charging: We heard from educators that multiple chargers and slow charging wastes precious time for students. Going forward, all Chromebooks will have standard super-fast USB-C charging, so one Chromebook cart can charge any device quickly.
A world of content on Chromebooks
Now educators have even more ways to find great educational content on Chromebooks:
Android apps: Last May, we announced that Android apps were coming to Chromebooks. In the coming weeks, Chromebook administrators will be able to create a library of approved Android apps and install them on select managed Chromebooks.
Students will be able to access millions of Android apps, like Toontastic and Science Journal, for learning both online and offline.
Adobe has released a suite of Android apps optimized for Chromebooks. The Adobe Creative Cloud apps, including Photoshop Mix, Lightroom Mobile, Illustrator Draw, Photoshop Sketch, Adobe Comp CC, and Creative Cloud Mobile will be available for free download, expanding creative options for students and the capability of stylus and world-facing camera.
Creative apps: Today we're also announcing that creative apps on Chromebooks—WeVideo, Soundtrap, and Explain Everything—are available in the U.K. and Nordics at a discount from resellers XMA, Lin Education and Avalon Solutions when purchased as a bundle.
Recent updates to Google Classroom
On all Chromebooks, students and educators can use Google Classroom to collaborate, stay organized and save time. The Classroom Android app, now available on Chromebooks, opens up new possibilities to students in how they use their devices.
With the help of a stylus-enabled Chromebook, students can complete their math homework by hand or sketch a visual for a science project by annotating documents directly in the Classroom app.
Students, teachers and administrators can also use their Chromebooks to try out the new Classroom features we rolled out earlier this month.
Now, teachers can assign work to a subset of students, rather than just the entire class, and use new types of Classroom notifications to manage assignments. For administrators, we now offer more insight into how Classroom is used, with Classroom metrics in Admin Console reports.
We believe in the power of technology to help students learn how they learn best and teachers teach the way they find most effective.
Article by Naveen Viswanatha, product manager, Google for Education