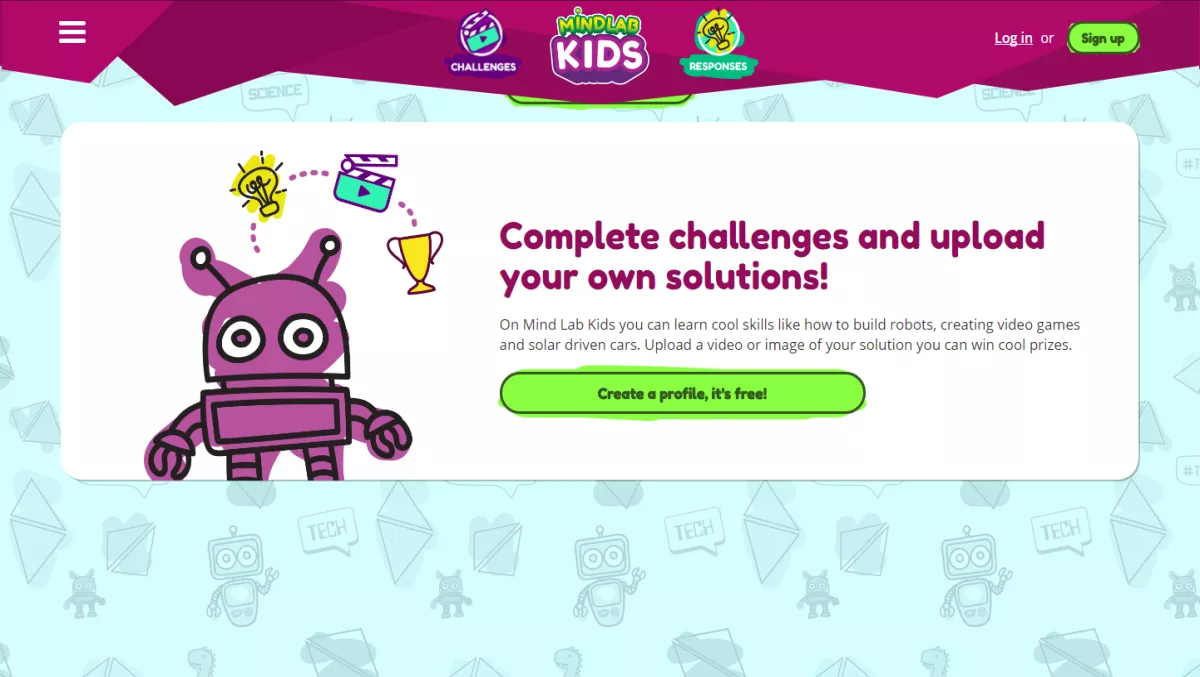 New learning platform broadcasts the lab into the lounge
Tue, 18th Apr 2017
FYI, this story is more than a year old
By Matthew Bain, Contributor
A new free learning platform has been launched just in time to keep kids engaged over the school holidays.
MindLabKids.com, the brainchild of The Mind Lab by Unitec, offers video-based learning for children aged 5-12 from the comfort of their own homes.
The website focuses on the core pillars of The Mind Lab - Science, Technology and Discovery; and will be a safe and friendly platform.
General manager of The Mind Lab Fee McLeod says the new site is an answer to kids themselves wanting to continue their learning once they leave the lab.
"We have taught more than 100,000 children at The Mind Lab over the past three years and have observed that kids are often disappointed when they have to leave our labs. They want to know and understand more, and take their Mind Lab experience home with them.
McLeod says the site will be just as exciting and challenging as the in-lab experience and still aims to build knowledge in exciting areas such as, robotics, 3D design, animation, stop motion, coding, programming and electronic engineering.
MindlabKids.com will feature three nationwide video challenges a week. Kids are able to create their own free account and upload their own videos, says McLeod.
"Kids will be asked to create a free account and upload a video response to the challenge to demonstrate key skills such as creating, innovating, collaborating, problem solving and failing. They'll be able to add their own special twist and share it with their friends and family.
The online platform was designed with their target audience at the heart of the project, says McLeod.
"We've included kids right from the initial research phase through to getting feedback on prototypes, logos, content topics and user experience. It's been incredible seeing their ideas develop into something that the kids genuinely want.
Out of this collaborative design came the nationwide search for what the lab calls ProMindLabbers, which is a team of 30 kids to relay to the design and challenge teams what kids really want.
The ProMindLabber will regularly feature in video updates and issue their own challenges to other New Zealand children.
Site partners - Spark are powering the platform and are keen to make an impact with Kiwi learners. Home, mobile and business CEO Jason Paris says the site is a great chance to be a part of tech education.
"We're passionate about making technology available to all New Zealanders, and tech education for our kids is a really important part of that. MindLabKids.com lets kids create their own tech projects at home using low cost, everyday items – it's something children right across the country can get involved in.
The call goes out to parents to make sure they get their kids involved, says Paris.
"As a dad, I know how hard it can sometimes be to keep kids interested in learning. The reason MindLabKids.com works is that it's all about letting kids experiment, learn, discover, fail and most importantly have fun.
With the holidays seeing kids take a break from class, this is a great way to stay on top of their technology learning and get involved as a parent or educator.
"Technology is developing faster than we can imagine, so it's important we all invest in new skills and knowledge to make sure we keep up – and our kids are a great place to start," says Paris.