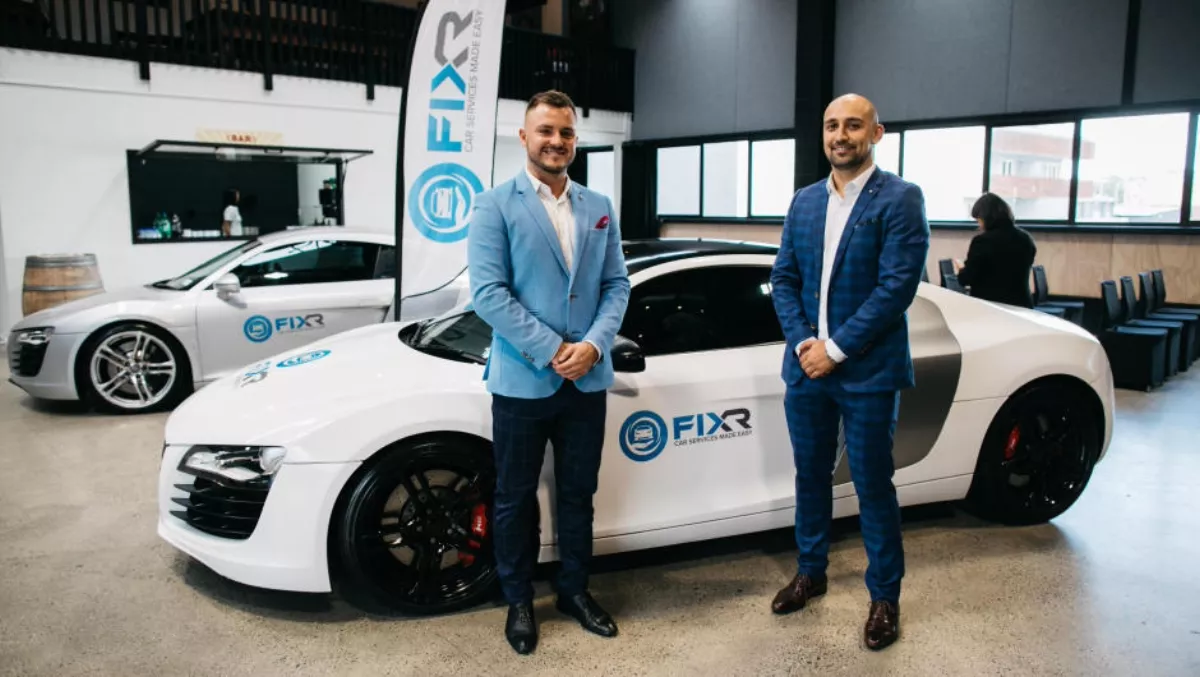 New marketplace app helps Kiwis find trusted car repair experts
FYI, this story is more than a year old
Auckland-based app creators FIXR have now released what they say is New Zealand's first app marketplace that can help Aucklanders find trusted automotive service providers.
The app allows users to find mechanics, panelbeaters or customisation specialists at a fair and transparent price. They can also browse services and book appointments without the need for phone calls, web searches, and shop visits.
So far more than 150 registered mechanics and repairers have signed up in Auckland and more are signing on every day.
According to FIXR founders Stan Petrich and Anton Lensvelt, they designed the app because they couldn't find suitable car specialists in their local areas.
"That's why we decided to create an automotive hub for people like us – car owners that want to find the service or product they need, at a fair price and from someone with a track record of quality work" says Petrich.
Users input the description of their car problem or request, desired date and time of vehicle drop off, and relevant photos to submit a job in the app.
Once users submit a job, they receive estimates and quotes from various service agents indicating the price of the job and the time they can do it. People then accept or decline these estimates or quotes. If accepted, the service agent contacts the person directly or by using the app to schedule the work required. It's automotive services on-demand.
The app also features a rating system for users to help others find the best rated service provider for the job.
"FIXR makes it fast and easy to get your car fixed or improved. It makes the service transparent for people and businesses. It reduces costs for vehicle owners that need work done and allows businesses to focus on their core competencies and profitability. It's win-win," says Petrich.
Repair agents are able to use the app to streamline the job process, allowing agents to take on the work they want and pass on what they don't want. FIXR lets business owners and service managers focus on other priorities while the app brings customers directly to them. It also reaches a broader range of customers than conventional marketing strategies, allowing automotive businesses to grow their companies.
"We're confident it's going to grow fast, and we hope we can offer the service in other locations throughout New Zealand as fast as possible.
Currently, automotive service providers are available in Auckland, additional provider cities and locations will be announced as they become available.
FIXR NZ is now available from the iTunes App Store and Google Play.