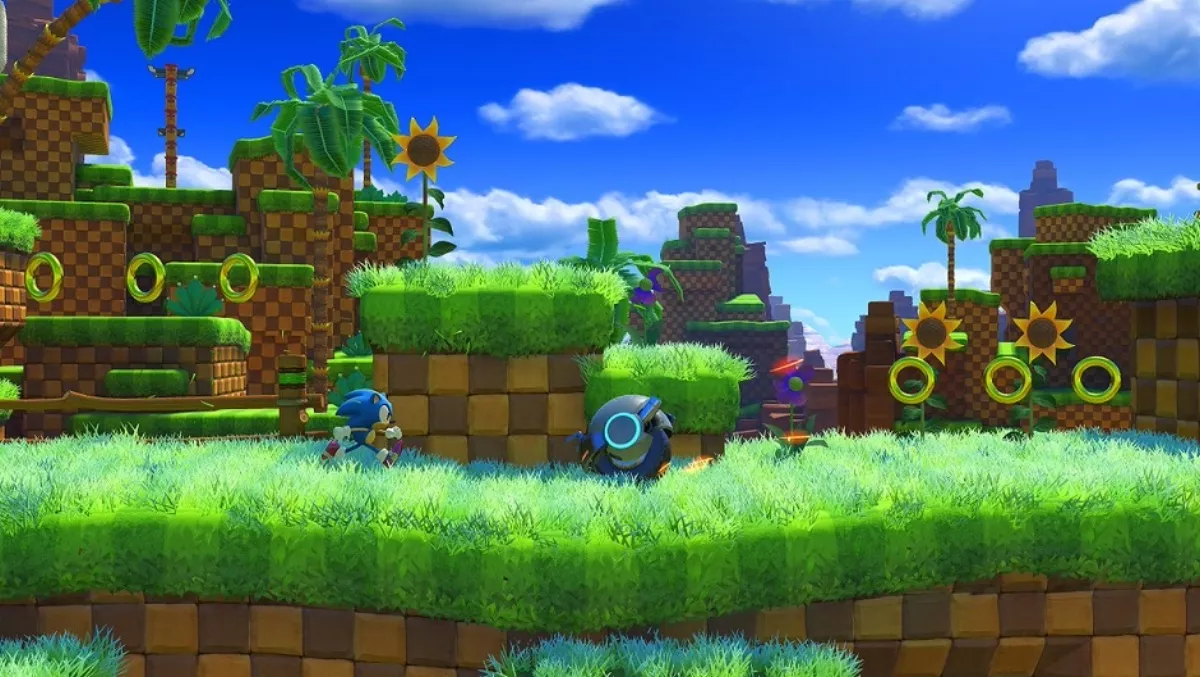 New Sonic Forces gameplay video shows the classic Green Hill Zone level
By Damian Seeto,
Wed 26 Apr 2017
FYI, this story is more than a year old
The Green Hill Zone has been a staple for the Sonic series for a long time now. The classic level is now getting a makeover in Sonic Forces. Sega has now released a gameplay video for the new game looking at the Green Hill Zone level. This is a traditional side-scrolling level where you take control of the old-school looking Sonic character model. This game has a similar theme to Sonic Generations. In Sonic Generations, you had a chance to control both Classic Sonic and New Sonic in various levels. This is to ensure to please both old and new fans alike. This new game is similar with Classic Sonic and Modern Sonic being playable in a variety of levels. Some levels are side-scrollers while others are third dimensional. Another gameplay perspective is yet to be revealed. Sonic Forces is due out later this year for the PC, PS4, Xbox One and Nintendo Switch. You can check out the cool new gameplay footage below.