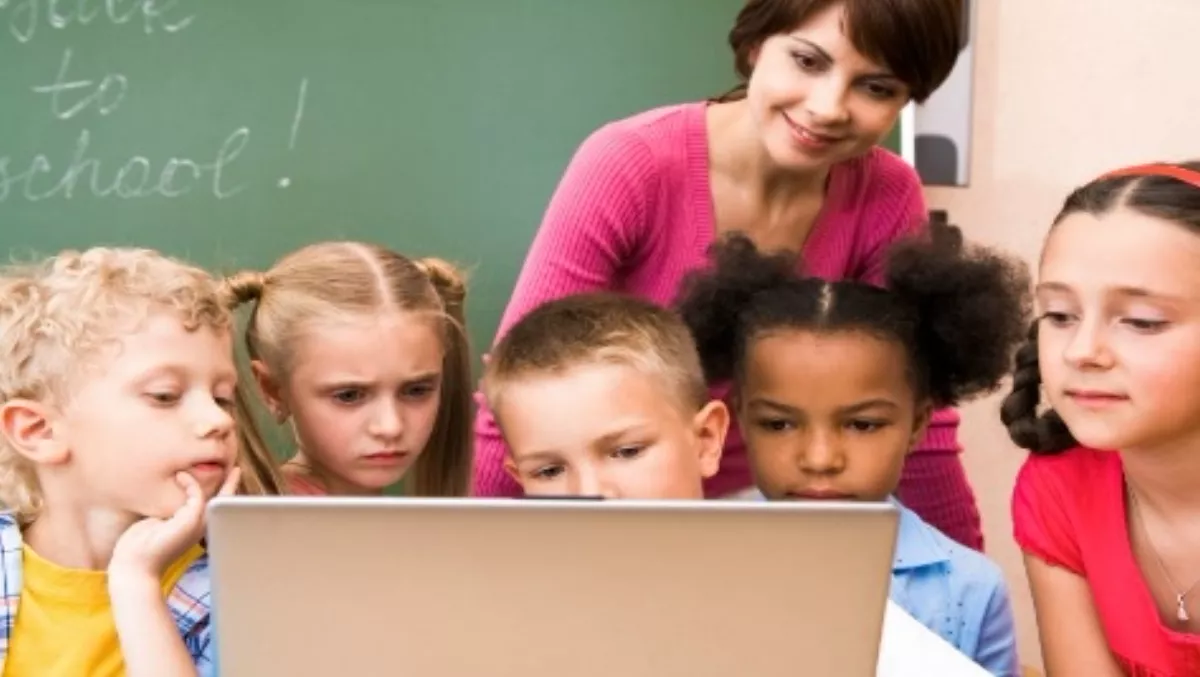 New wireless system encourages classroom collaboration
By Catherine Knowles,
18 Nov 2015
FYI, this story is more than a year old
Promethan, the education technology solutions provider, has launched a new product to encourage collaboration between teachers and students within a modern classroom setting.
ClassFlow Connect is a wireless system that enables users to connect, interact, and instantly share ideas and information.
With ClassFlow Connect, the entire class can simultaneously interact or view and share resources from any mobile device, including smartphones, tablets, Chromebooks, and notebook computers.
"Dynamic classroom instruction requires interactivity, movement, collaboration, and the constant interchange of ideas and concepts," says Vincent Young, Promethean chief marketing officer.
"With ClassFlow Connect, every classroom can become a dynamic learning environment in which 21st century students become more attentive, fascinated, and engaged," he says.
ClassFlow Connect is designed to help teachers energise the learning experience in modern classrooms supported by 1:1, BYOD, and mobile computer cart programmes.
Using ClassFlow Connect, users can:
Wirelessly mirror and view content from any mobile device: Project digital learning resources (apps, games, documents, web pages, etc.) from any mobile device to the primary classroom display for whole-class viewing and interaction.
Share and interact with multimedia digital content: Promote peer-to-peer learning by allowing each student to use a connected mobile device to receive, send, annotate, draw, or interact with digital lesson content.
Promote stimulating classroom discussion and student engagement: Create polls to measure student understanding by sending questions to students and having them respond on their device.
Harness mobile technology: Wirelessly connect any Windows, MacBook, iOS or Android device using the streaming feature that is already built into the device. ClassFlow Connect eliminates the need for additional software or apps to get students and teachers connected.
According to Promethean, the new system also helps to promote deeper learning and engagement with key features, including:
Instant digital whiteboard: Start an interactive collaboration or brainstorming session with the built-in digital whiteboard. Teachers can turn a classroom projector or display into an interactive digital canvas to capture ideas without connecting to a computer.
Capture and save work: Capture all annotations, presentations, slides, and notes during the lesson and send them to the entire class.
Interactive web browsing and live web page sharing: Launch the custom web browser to quickly search for information. Send students web page images with live links and notes.
ClassFlow Connect is managed and maintained with no cables, software, applications or display setting adjustments needed.
In addition, ClassFlow Connect supports two or more WiFi network connections on the same display to ensure students and teachers can simultaneously share their screens regardless if they are on the school or guest network.
IT administrators can remotely track and manage all of the ClassFlow Connect devices within the district to deploy software updates and modify system settings when needed.
Currently, the solution is being demoed across America, with launch dates for the states and beyond yet to be announced.