New Zealand is the capital for groundbreaking drone tech
Tue, 18th Jul 2017
FYI, this story is more than a year old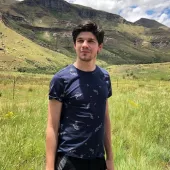 By Jacques-Pierre (JP) Dumas, Reviewer
NZ company Dotterel, was the runner-up in Callaghan Innovation's inaugural C-Prize challenge with their noise-suppressing technology for drones.
They have now found international success after being signed up by an American technology accelerator.
TechStars is one of the most prestigious technology accelerators in the world, connecting companies to global heavy hitters and significant investment opportunities.
Dotterel is the first New Zealand-based company to be accepted.
Founded by three brothers in 2015 to address unmanned aerial vehicle (UAV) noise in cinematography, Dotterel will participate in Techstar's first Asia-Pacific programme, to be held in Adelaide.
The three-month programme will focus on defence-applicable technologies and is mentored by Boeing, Thales and Saab.
Dotterel has the potential to be 'the Dolby of drones' and its technology has possibilities for a huge range of commercial applications.
The C-Prize Challenge invites Kiwi innovators and entrepreneurs to create technology solutions in a designated area.
The biennial event is designed to push the boundaries of what's possible through technology and offers a $100,000 grand prize package.
Chris Hartshorn, Callaghan Innovation chief technology officer says, "It takes a lot of courage to make the leap into innovation.
"An opportunity like C-Prize can be just the nudge that people with ideas and ambition need to create a tangible concept and achieve international success, as evidenced by Dotterel.
Seamus Rowe, Dotterel c0-founder says that C-Prize gives innovators a goal, that in their case it gave them a problem to solve, and the money to go after it.
Rowe continues, "Without Callaghan Innovation's C-Prize Challenge, we wouldn't be here.
The majority of noise emitted from UAVs is generated by the propellers.
This noise is a major issue when operating around humans and animals, and restricts their use in commercial applications.
To solve this problem, the team at Dotterel developed lightweight propeller shrouds, lined with sound-absorbing acoustic materials.
These technologies drastically reduce the noise a drone emits.
Dotterel also develops onboard audio enabling technologies.
These are software and hardware solutions for enhancing direct sound recording from drones.