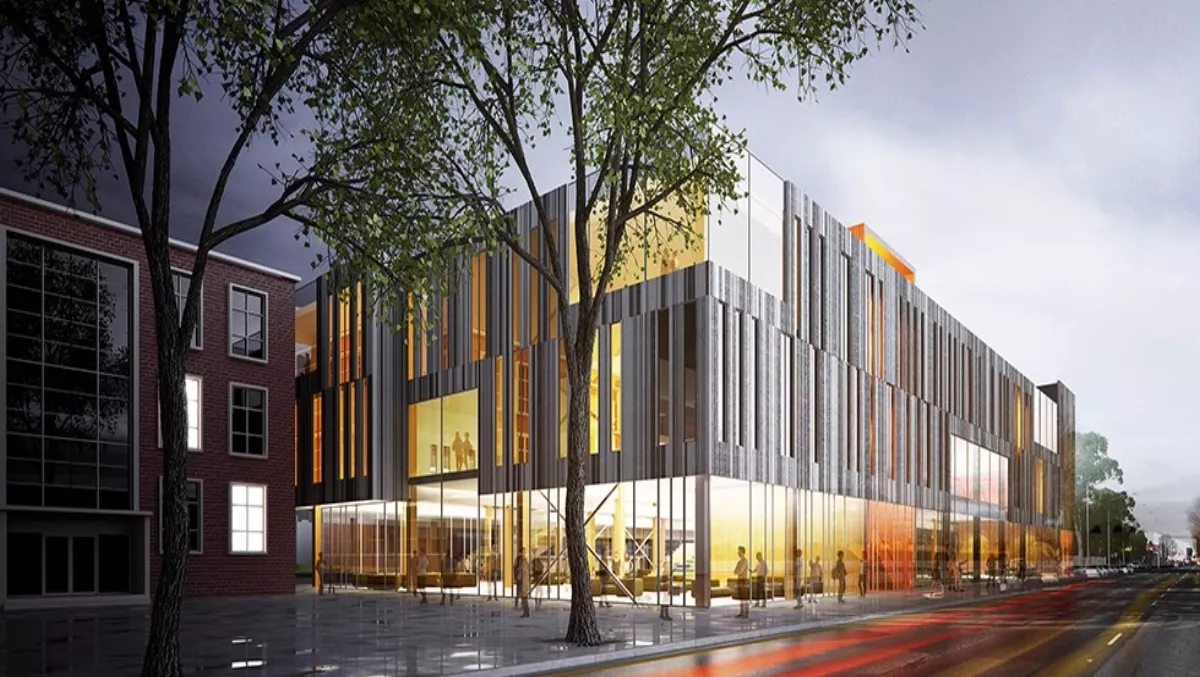 New Zealand is engineering the future: Ara unveils solar building in Christchurch
FYI, this story is more than a year old
A $34 million sustainable building is soon opening its doors in Christchurch at Ara's central campus.
The building aims to be the greenest building in the Canterbury reconstruction programme.
It is Ara Institute of Canterbury's new, three story, architecture and engineering building and it was designed to visually display building and sustainability techniques to students.
Jasmax has designed the building so that students can actually see into the building's construction and learn from it.
The building techniques are left on display so they can be discussed by students, as well as that the materials are exposed in some places including some steel beams, exposed concrete and the engineered timber.
Richard Hayman, Jasmax principal architect says, "The play of light, the scent, fresh air and tactile nature of the materials allow design students a sense of what is possible in design to uplift the human spirit.
The large building promises to thoughtfully address a range of environmental issues, especially those related to energy consumption.
The roof of the building hosts an array of 400 photovoltaic (solar) panels, expected to generate more than 40% of the building's energy load.
Hayman continues, "The target for this building was to meet the Living Building Challenge and create a net zero energy ready structure.
"That means our purpose was to move Ara towards needing to purchase no energy for the building, they can add more panels in the future.
The building also gathers its own rainwater which is then used within the building.
The building will be home to architectural, engineering, quantity surveying and interior design students.
Hayman saying, "This building is aspirational for Christchurch, we hope it will set a new benchmark for public buildings in the city.
"It makes a significant statement in the education of Cantabrians literally and figuratively, who have said they want the new city to be greener.
This building also proves the concept of self-sustaining structures run on solar power.