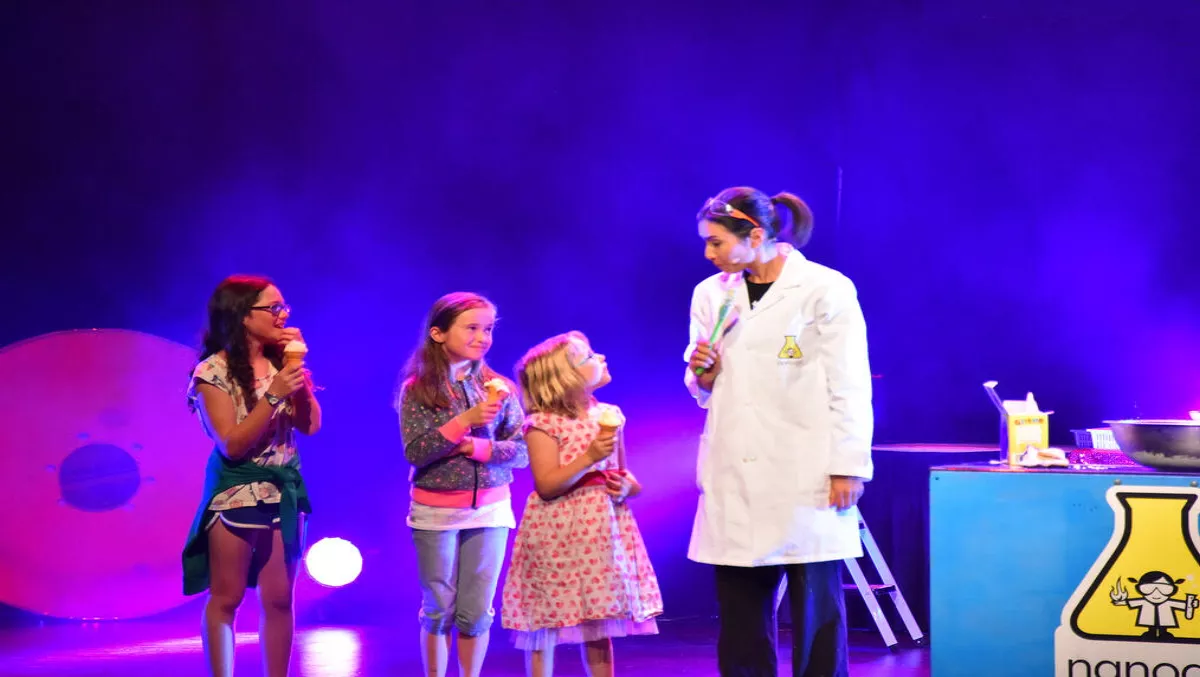 New Zealand live science show Nanogirl heading to Abu Dhabi
By Kai Ping Lew,
24 Oct 2017
FYI, this story is more than a year old
This November, the Nanogirl Live! team are taking their explosive, educational and entertaining approach to science education to Abu Dhabi as part of the Abu Dhabi Science Festival 2017.
The science and engineering programmes involve a series of live, theatrical shows, along with hands-on workshops, led by Nanogirl Labs co-founder Dr Michelle Dickinson MNZM. Originally created by New Zealand nanotechnologist and educationalist Dickinson, "Nanogirl" is a strong, curious, adventurous character, engaging young people around the world in the wonders of science, technology and engineering. Joe Davis, Nanogirl Labs' co-founder and managing director, says, "Michelle originally created Nanogirl as a pseudonym for use in her outreach work as an academic.
Now with Nanogirl Labs, we've worked to develop Nanogirl as a character in her own right, able to reach further and connect with more people." "The Nanogirl Live! project – educational, entertaining and explosive science theatre – is hugely impactful, and an exciting part of our work. We're thrilled to be exporting New Zealand educational innovation around the world, and are really excited that Nanogirl will appear as part of the Abu Dhabi Science Festival 2017." The Abu Dhabi Science Festival 2017 takes place in Abu Dhabi, from November 9th – 18th.
Nanogirl Live! was staged in Singapore in July as the flagship event of the Singapore Science Festival
The Nanogirl Labs team engaged more than 3000 students and their families, working both within the Science Centre and in schools across Singapore.
"We design our programmes with diversity in mind and were able to measure an actual change in the way people think about science and engineering after engaging with us," says Dickinson.
"Building strong foundations now will help us to plan for a technology and innovation-based future both here at home and around the world."