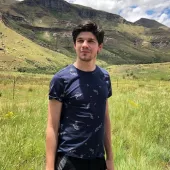 By Jacques-Pierre (JP) Dumas, Reviewer
New Zealand Post announced that it is partnering with Energy Efficiency and Conservation Authority (EECA) to accelerate the uptake of electric vehicles in New Zealand.
With assistance from EECA's Low Emission Vehicles Contestable Fund, New Zealand Post will purchase five electric vans and assess their suitability for use in the courier fleet.
The new vehicles will allow courier drivers to see for themselves what it is like to drive an electric van so that they can consider purchasing or leasing their own.
The vans will be used at courier depots and delivery branches at different locations around the country.
This initiative is meant to help towards mainstreaming electric vans in NZ's courier fleet.
Sam Bridgman, New Zealand Post sustainability specialist says, "We would like to thank the EECA in helping us with this funding.
"In addition to our other low-carbon initiatives, these vehicles will help us develop new ways to reduce the carbon footprint of the mail fleet.
New Zealand Post has over 1,000 vans and already has the largest road-worthy electric vehicle fleet in the country with the electric Paxster delivery vehicles.
This continues to expand on the NZ goal to convert to an EV fleet.
As larger corporations continue to take up and showcase the viability of EVs the general population will begin to follow.
There is still quite a bit of infrastructure that needs to be put into place over the next five years, however.
Fast-chargers need to become a more commonplace around the country, becoming as prevalent as gas stations.
This would also help power companies focus the grid, which is one of the major issues with EVs right now.
If charging stations become commonplace, service providers will know where to focus their resources to avoid strain on the electricity grid.
This would also be a great example how effective EVs can be in the commercial sector, which in turn can encourage the uptake of other heavy EVs such as trucks.
It seems like the government's 2021 EV goal may become a reality at the current rate of uptake.